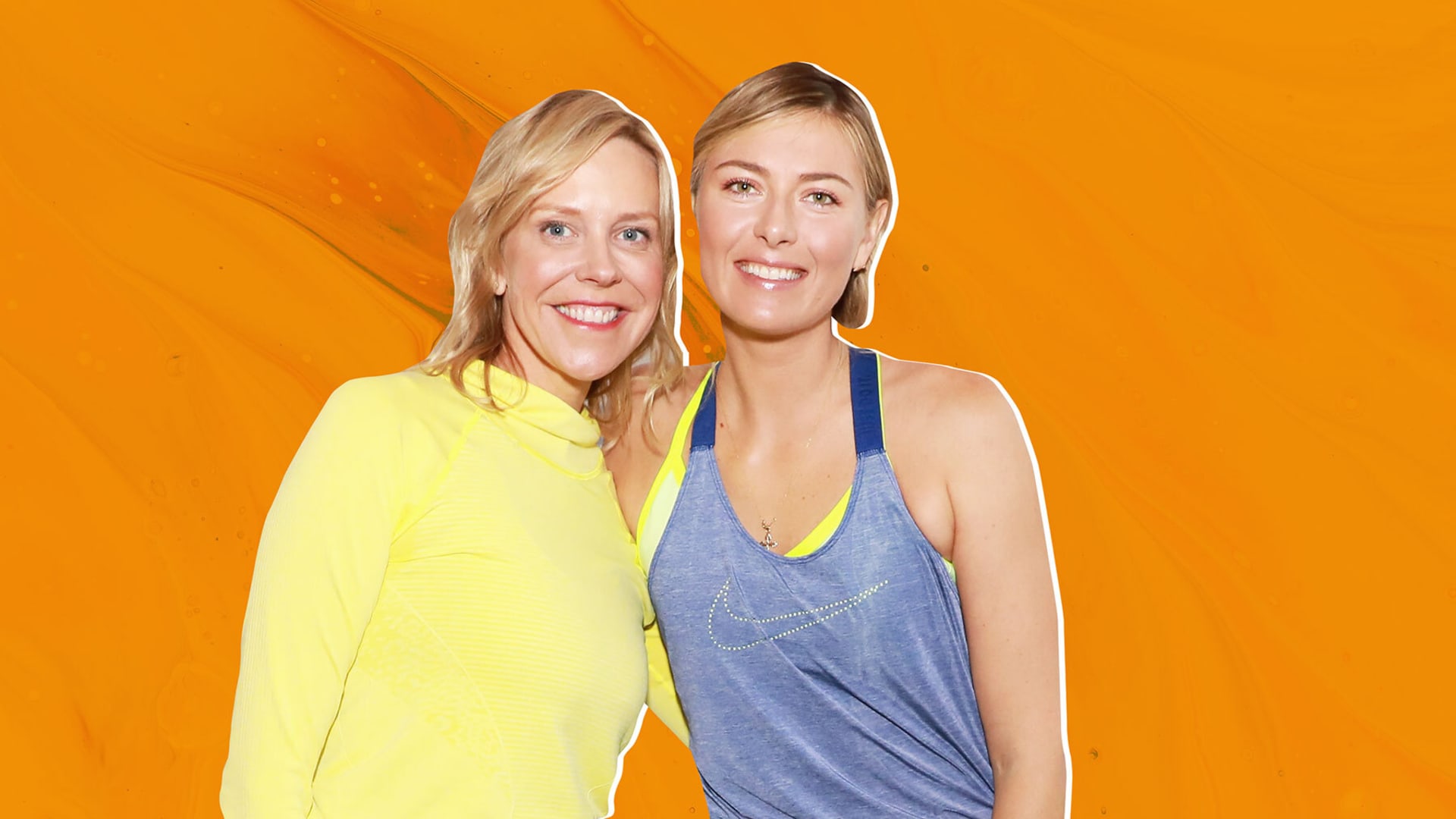 Early in her company's history, Holly Thaggard gave up a large display at Sephora for six inches on the cosmetics chain's shelves.
Sunscreen was on the shelves only in the summer months back in 2002, and Thaggard, the founder of sunscreen maker Supergoop, wanted a 12-month deal with Sephora. She was on a mission, she said, to "deseasonalize" the product after her friend was diagnosed with skin cancer, which dermatologists told her was caused by exposure over time--not just tanning at the beach. But to be on the shelf year-round would require taking a hit to the display size.
The bet paid off: Supergoop generated $40 million in sales in 2018 and counts tennis champion and entrepreneur Maria Sharapova as an investor and adviser. Thaggard and Sharapova spoke with Inc. senior writer Christine Lagorio-Chafkin at a SXSW panel Thursday on how to scale a mission-driven brand. Here are their best tips.
Imagine your company's partners at your dinner table.
Because Supergoop was sold in Sephora, the company appeared bigger than it actually was at the time, Thaggard said. People inquired about investing early on, and she flew out to meet them regardless of her interest. "Nurture the relationships before you actually need the money," she advised, and get to know people over a period of years. When Supergoop took on private equity well after getting that first foothold in Sephora, it was from an investor who had sent her one of those early letters. Overall, she advised, be as choosy as you can. She said she met with hundreds of investors before making a selection.
When it comes to picking retailers you might work with, Thaggard offered a trick. Imagine how you would feel if you invited the person over for a meal at your home. "Who could you put at the dining room table and exit into the kitchen and not be scared one bit about what they are saying?"
Sharapova agreed. While it's easy to get along with people when your company is doing well, she said, look for people with whom "you will be comfortable sharing your vulnerabilities."
It's a 10-year journey.
As both an athlete and an investor, Sharapova said, "I truly believe hard work pays off." For mission-driven entrepreneurs, Thaggard added, the payoff also comes as a result of focusing on what you're trying to do in the world, which will help you to not focus only on short-term gains. "Forget the 10-year business model and think of it as a 10-year journey." she said. "Real meaningful change doesn't happen overnight."
Widen your focus
Supergoop expanded into China, the United Kingdom, and Canada in March 2020, so all the parties were canceled and all the meetings moved to Zoom, Thaggard said. It was a change, but it allowed her to reach more people than she would have otherwise. It goes back to one of her mission-driven company adages: If you want to change the way the world thinks about sunscreen, you can't stay in your little backyard."
Mar 19, 2021