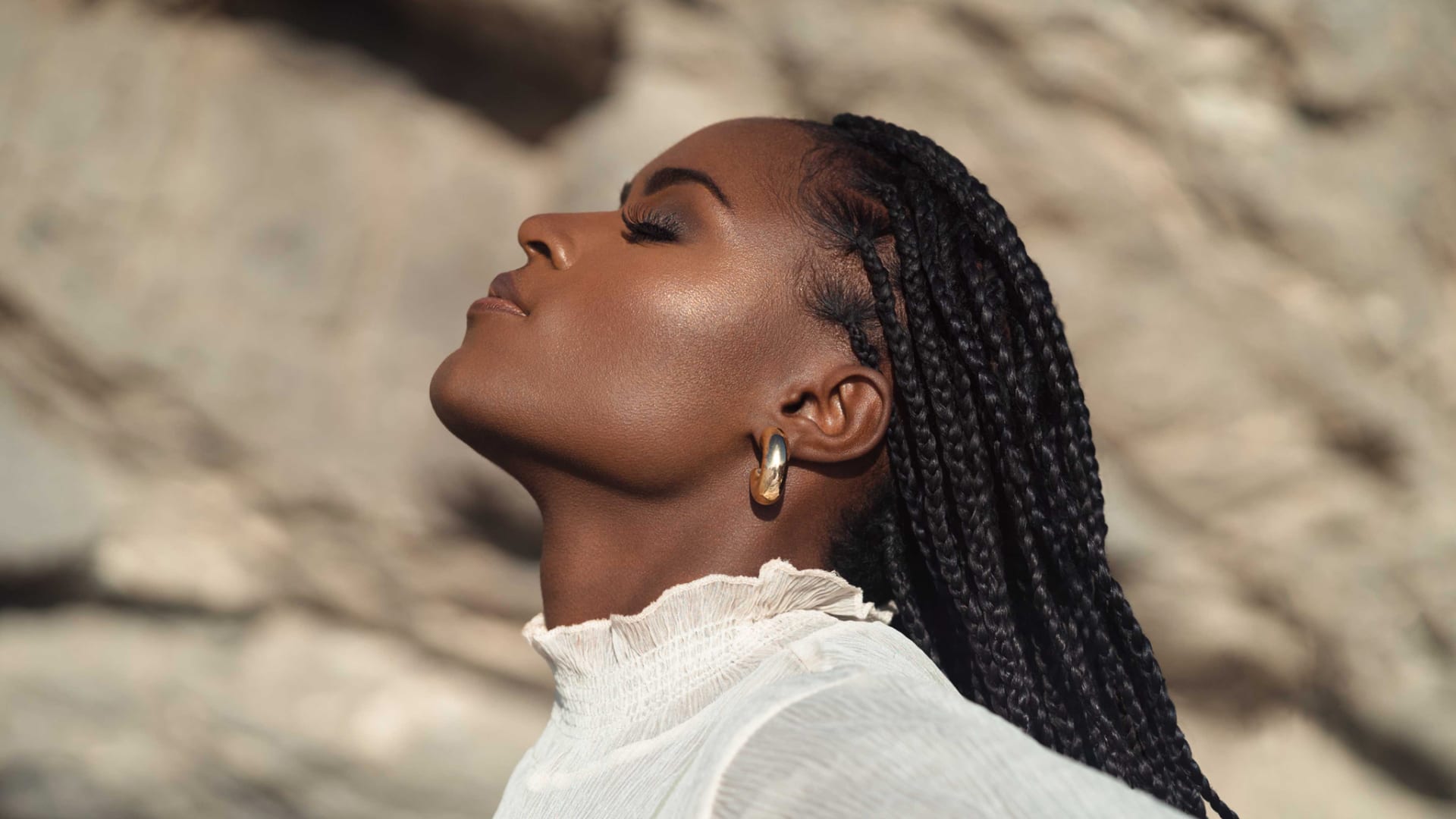 ​Ciara Imani May's scalp felt like it was on fire. It wasn't the 2019 summer heat in North Carolina: She had just started wearing hair extensions regularly.
Many Black women and men wear their hair in protective styles such as braids and twists that use hair extensions, which are often made from plastic. Besides putting pressure on the hair follicle, which can lead to conditions like alopecia, braiding hair containing plastic is widely known to cause skin irritation. The chemical coatings and the plastic itself are thought to be the cause, with suggested remedies ranging from boiling the extensions to soaking them in apple cider vinegar, which supposedly makes them less irritating.
May was tired of it. In January, after more than a year of development and $136,000 in grant funding, she launched St. Louis-based Rebundle, which makes biodegradable, banana fiber-based braiding hair, or hair extensions. The direct-to-consumer product began shipping in March. May declined to share revenue, but says that pre-sale orders exhausted supplies in just under a month.
A 2018 graduate of the University of Southern California's Marshall School of Business, May used some of the grant money she received from NC Idea, an organization that promotes entrepreneurship in North Carolina, to order a lab analysis on leading brands' braids. The analysis turned up chemicals linked to a variety of illnesses and medical conditions.
"I'm asking questions about this industry that had not been addressed before," she says. Rebundle lists all of the ingredients in its product on its website: banana fibers, nontoxic dye, organic shampoo and conditioner, protein treatment, and grapeseed oil. "We really value people being aware of what they're using on their bodies, making sure it's clean and it's safe," May says.
The month that Rebundle launched, Sherrell Dorsey, the founder and CEO of The Plug, an online publication focused on trends in Black innovation in technology, tweeted in support of Rebundle's ecofriendly braids. The demand for the product was clear from some of the reply tweets. "I now have hundreds of stories of people like, 'I can wear my braids and not have to worry about itchiness? I'll give you all my money right now,' " May says.
Concerns about hair extensions go beyond just discomfort. A 2014 study by the activist nonprofit Environmental Working Group found that beauty products marketed to Black women were more toxic than products marketed to the general public. Companies such as the beauty brand Carol's Daughter that sell products without sulfates or parabens have helped promote the natural hair movement, which encourages Black women to wear their hair in its natural texture and thus avoid potentially harmful styling products. The idea gained traction in the 1960s and 1970s and in recent years has grown in popularity. Dorsey says Rebundle has a direct link to the trend.
"I see [Rebundle] as a movement within commerce that is culturally aligned with what the natural hair movement has been but truly capitalizes on disruptive innovation in markets that are highly profitable and coveted," she says. She adds that looking at hair extensions and other hair products from a sustainability standpoint "could prove to be a next-tier conversation for the industry."
Another potential advantage for Rebundle is that Black hair care, beyond creams and oils, is ripe for innovative products and tools, like braiding hair or satin caps to cover your natural hair while sleeping, according to Mac Conwell, managing partner at RareBreed Ventures, a firm focused on underrepresented founders. "It is an overlooked industry that has had the same major players forever," he says. Such brands as Kanekalon, which introduced its braiding hair in 1957, and Toyokalon, which invented the product in 1952, have been prominent in the hair extensions market for decades, partially because "consumers just didn't have other options," he says. For May, Rebundle is about giving Black women more choice.
The market opportunity for plant-based hair extensions is also significant, as Black Americans spent $473 million on hair care in 2017, according to market research firm Nielsen. Black Americans also accounted for 86 percent of dollars spent on "ethnic hair and beauty aids." What's more, Rebundle's launch comes amid an overall consumer trend toward more sustainable products. Americans are expected to spend up to $150 billion on sustainable products in 2021, according to information, data, and market firm NielsenIQ, which also found that consumers were willing to pay more for environmentally friendly products. At $20 per bundle and a recommended four to six bundles per one box braid hairstyle, Rebundle's braiding hair costs more than non-plant-based competitors, coming in at about $80 to $120 for a box braid hairstyle. Kanekalon, a popular synthetic brand, sells a box braid set on Amazon for $34.99.
May is banking on her company's ecofriendly angle luring customers, however. "People are excited for something new and willing to pay for something better," she says.
May 6, 2021