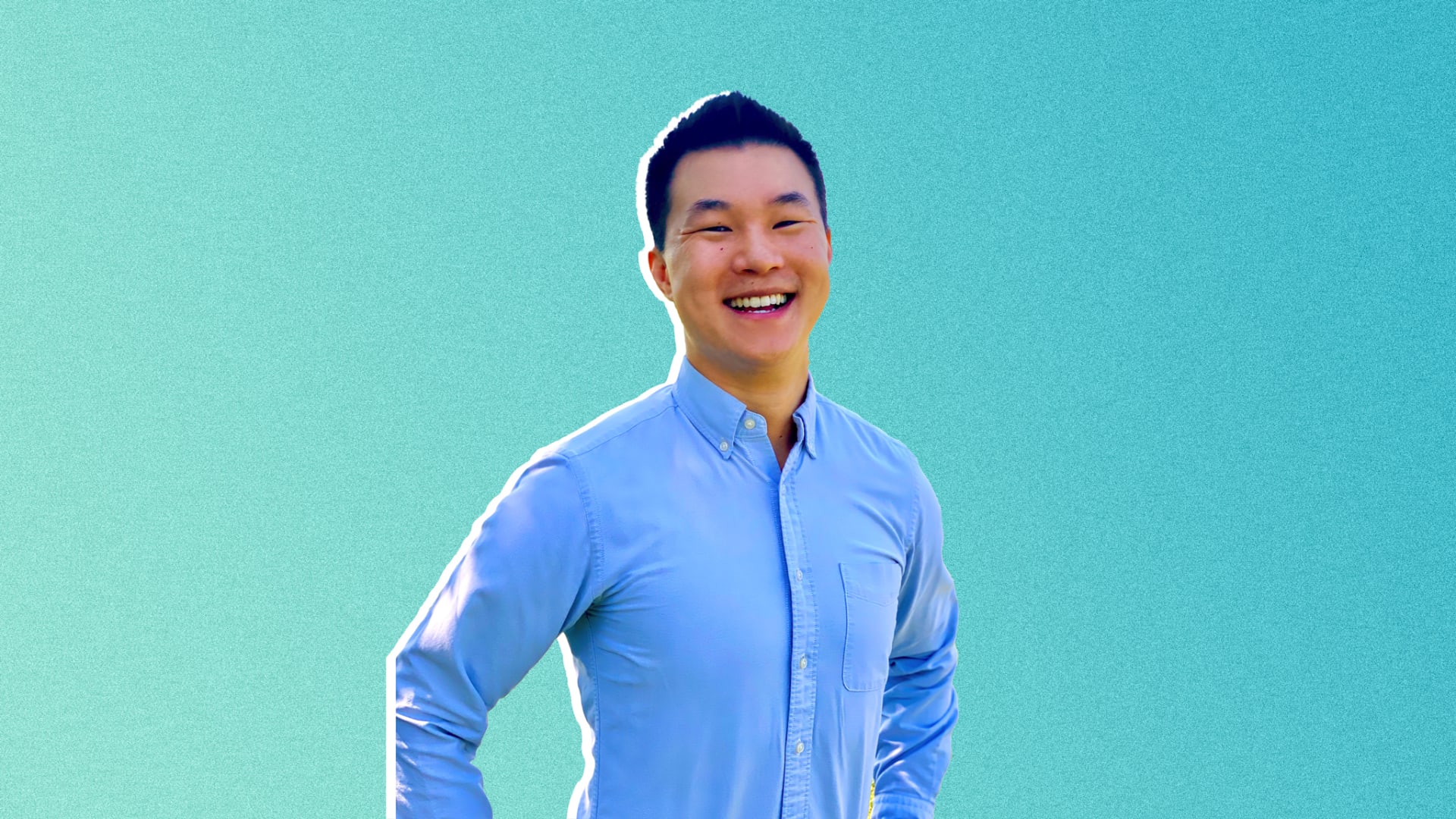 When Ray Lui was growing up in Cleveland, he was one of the few Asians in his community. His parents and grandparents, who immigrated to the U.S. in the 1970s and 1980s from Hong Kong and China, worked hard to support him and his sister and helped inspire his entrepreneurial endeavors. Today, Lui and his co-founder and fiancee, Mary McCann, run Cleveland-based Sprinly, a vegan meal delivery service that makes plant-based versions of familiar staples, like quinoa "meatballs" and cashew parmesan "cheese." Sprinly landed at No. 113 on the 2020 Inc. 5000, booked $3.3 million in 2019 revenue, and was on Inc.'s 2020 Best in Business list for making a positive impact on its local community. Sprinly, which aims to help people eat healthier and more sustainably, currently delivers in the Midwest, East Coast, parts of the South, and New York City. Below, Lui reflects on how his heritage has helped drive his journey as a founder. --As told to Gabrielle Bienasz
About a year and a half ago, I was at a bar with my co-founder and fiancee, Mary, and we were cheering on the Browns in a game against the Steelers. Historically, the Browns have lost every game against the Steelers. But that day, we were winning. All of a sudden, I heard a Steelers fan behind me say, "F*cking Asians."
I was just blown away, because I was hoping, you know, we were past this. There's this stereotype of Asians being invisible, not speaking up, and you can pick on them without consequences. I turned around and said to the guy, as respectfully as I could, "It's just so disappointing that you felt like that was OK." Twenty minutes later he walked over to our table and said, "Hey, I shouldn't have said that. I'm really sorry, I apologize."
I still was upset but I was glad he came over. I think that we all have a part in contributing to a more positive, inclusive society. The more people continue to learn and hear others' stories, the more likely they will be to change their minds.
My story begins with my grandpa leaving his small village in the Taishan region of China because he was not able to feed his family. He went to Hong Kong and sent money back to his family. Eventually, he came to the U.S. in the 1970s. My parents came over separately in the 1980s to get out of poverty. They both landed in Cleveland, in a neighborhood with basically no other Asians, and met each other soon after arriving. I was born in the U.S.
So growing up, I was one of the only Asians at school besides members of my family. I was a happy kid, but I never felt like I really belonged. I constantly heard different derogatory terms, racial slurs, offhanded jokes. I heard the word chink occasionally. And I would just laugh along or brush it off. Often folks just reduced me to a stereotype. They would say stuff like, "Oh, you're Asian. You're going to be too weak. You're going to be too slow for sports."
I felt like I had to find a way to break away from it. I became captain of the track and wrestling teams by just training longer. A lot of my teammates would go to practice and then go home. I would continue running and working out on the weekends. Experiences like that--combined with watching how hard my parents worked--gave me this mentality of doing whatever it takes to succeed.
After arriving in the U.S. at 20 years old, my dad started working seven days a week in restaurants like my grandpa. They later owned a Chinese restaurant called Pak Lok, where my sister and I often did our homework in the booths. My parents worked there from 9:30 a.m. until 10 p.m., seven days a week.
I feel like what my parents went through was so much harder than anything I'll ever have to go through. After graduating from Wharton, I worked in investment banking, where I met Mary. We worked 100-hour weeks at Qatalyst Partners, sometimes until 3 a.m., focused on M&A for high-growth tech companies, like the sale of Tumblr to Yahoo. And then we worked to build Sprinly. In my mind, this hardly compares. My family was hungry in China.
Mary and I later quit investment banking in 2014 and traveled for six months. That was when we started thinking about what type of impact we wanted to have. We've always been passionate about health and wellness. The majority of us get more protein than we can possibly use. And only about 5 percent of people get the recommended intake of fiber through vegetables. So, we decided Sprinly would be vegan. The company launched in 2016. Even in the pandemic, we are continuing to hit new record highs. From 2019 to 2020, our revenue grew by about 90 percent. Our annualized run-rate currently is roughly $10 million.
My parents never wanted me to start a food business--even though Sprinly has a different business model--because they knew how hard it was. My family had to sacrifice so much to come here. All the sacrifices they've made continue to fuel me to work harder, to do more, to have a positive impact on more people in my life. I always talk about how entrepreneurship is one of the best vehicles for bringing about a positive change in our society. Sprinly's mission is around health and the sustainability of our planet. With how much my parents sacrificed to give back to our family and to other folks, I also feel the need to do that on a grander scale.
Correction: An earlier version of this story mischaracterized how few Asians attended Lui's school. Members of his extended family and others also attended the school.
EXPLORE MORE Inc. 5000 COMPANIES
May 11, 2021