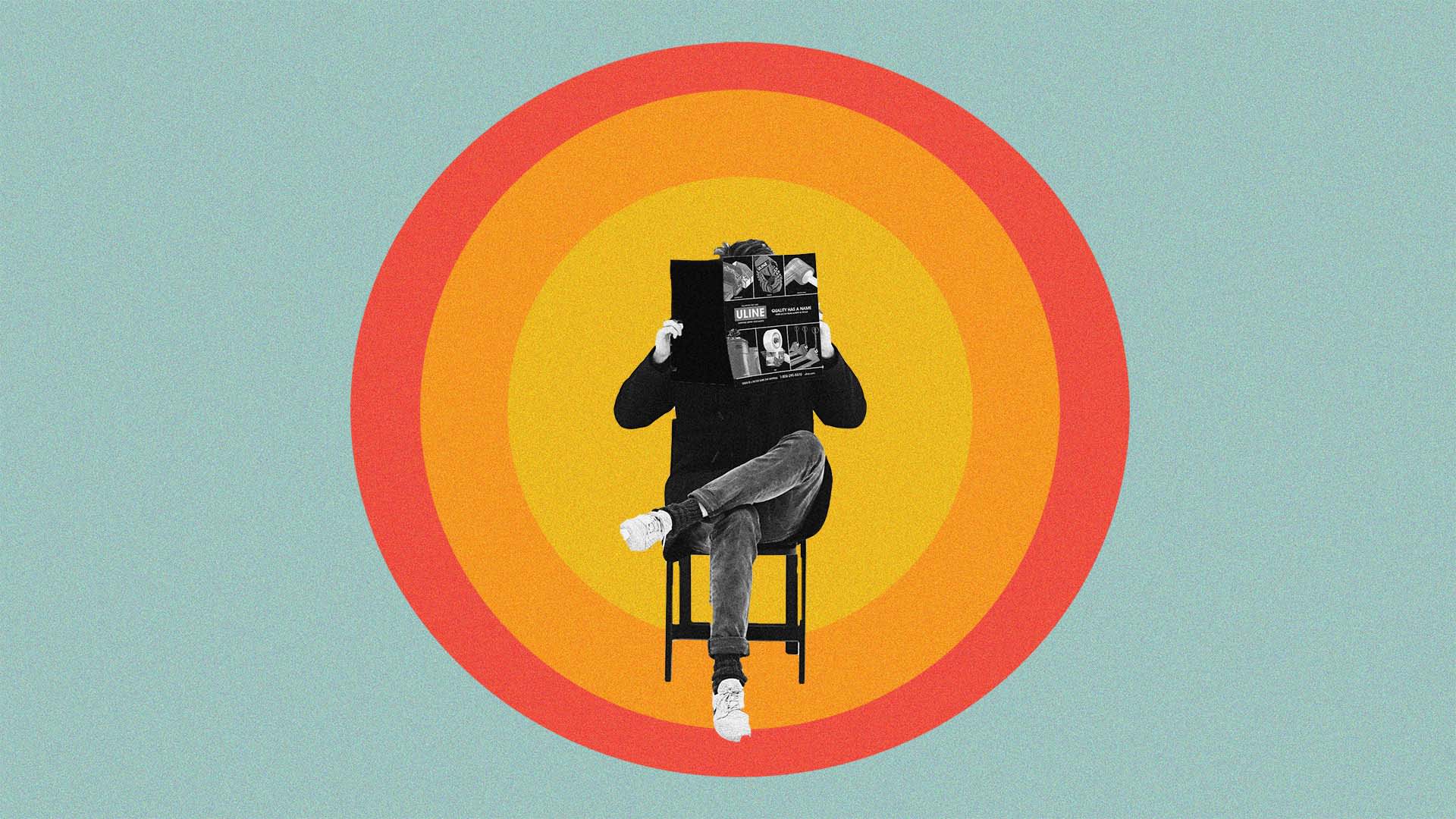 There are very few publications that you can open to any page and find something interesting. If you're an entrepreneur, the fabled Uline catalog is definitely one of those publications.
At 795 pages (excluding index), and printed in full color on glossy paper, it weighs almost as much as my cat. And it contains (as it says on the back cover in an uncharacteristically cheesy font) "everything under the sun to help your business run."
Just to be clear, I've never talked to anybody at Uline, I've never ordered anything from Uline, and I have no idea why they send me this catalog. But every time it arrives, I sit down and page through it, usually for an hour or more.
As I'm writing this column, I'm opening to a random page.
OK. Here are different kinds of laser labels: labels that lift off easily, labels that cover up old labels, weather resistant labels, clear labels, and something called a "placard label holder," whatever the heck that is.
Another random page and I discover all kinds of weather-resistant clothing, from polar parkas ($110 in quantities of three or more) to disposable ponchos ($18 a pack if you buy 24 packs with 12 ponchos per pack).
The next random page contains equipment for safely handling "compounds." I have no idea what "compounds" are, but if you've got them, I expect you'd want to keep them safely under control. (One item is a "hazmat sorbent." I'm scared.)
I don't need any of these items, but it's somehow comforting to know that if I wanted to order them, I would get exactly what I ordered, which is definitely not always the case when ordering from, say, Amazon.
Anyway, I can't look through the Uline catalog without feeling like I want to start a new business. Like, immediately. The Uline catalog makes me feel as all the problems and impediments I might encounter can be fixed with a single order.
I can't imagine how much it costs to print the Uline catalog, but it's got to over $50 a copy. Because of that I'm hesitant to suggest that you request a catalog, but if you ever get a chance to page through one, I'll bet you'll feel the same entrepreneurial urge.
Sep 30, 2021