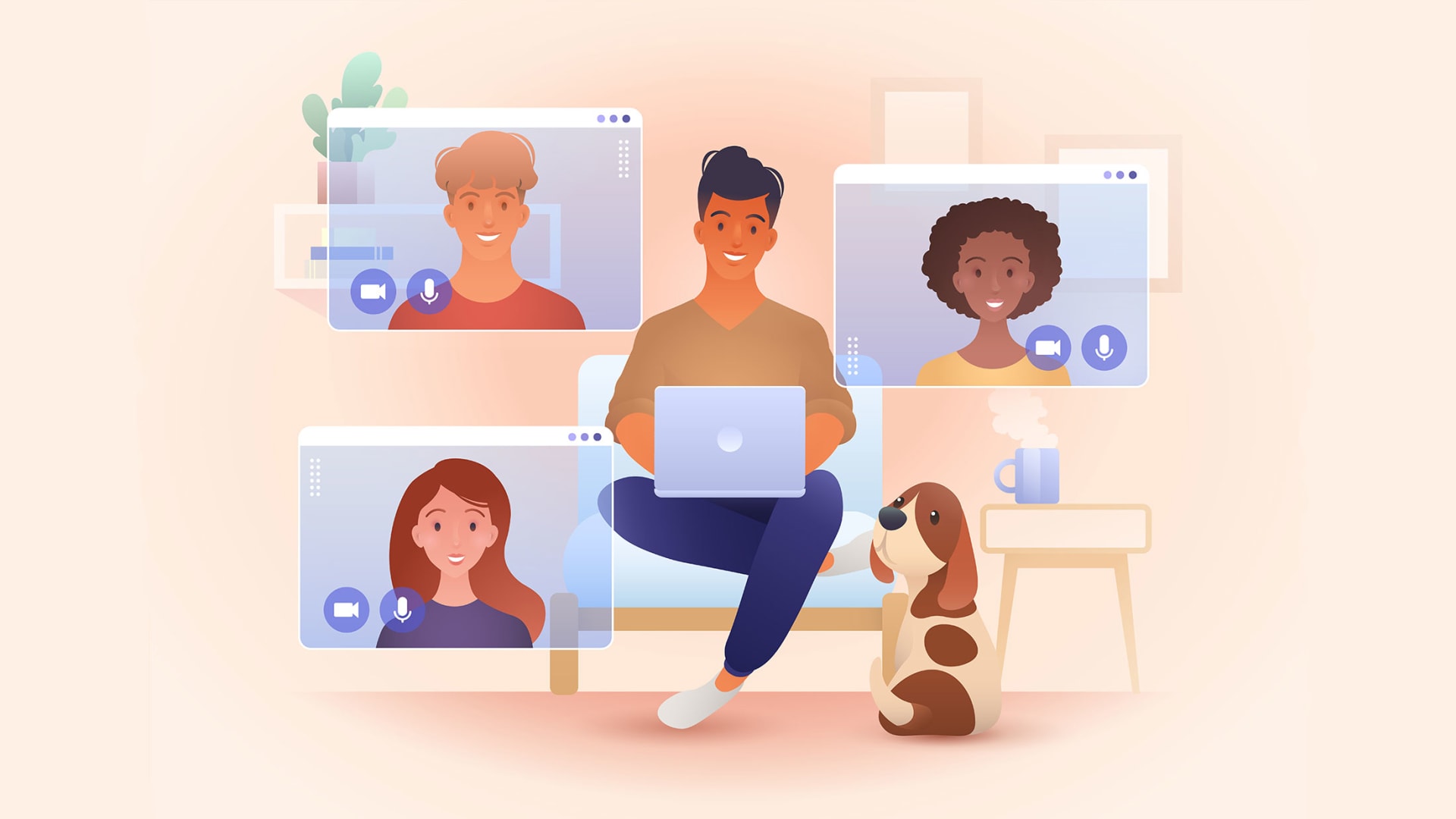 Event managers and founders are all asking the same question-- how do we know when to pivot to virtual events? With the Omicron spike and over a million positive cases recorded on one January day, what does this mean for upcoming events as we kick off 2022?
With increased vaccination rates and re-openings that occurred in summer 2021, many thought COVID was over and we could return to our normal lives. The holiday spike and the Omicron variant showed us, however, that COVID is far from over.
In this environment, my business's partners are exploring their options and asking the same questions on whether to proceed in-person with extra precautions, go hybrid, go fully online, or just cancel altogether. Having hosted and organized hundreds of successful virtual events, I recommend our partners and clients--and you-- to consider these five questions to determine what to do next with an upcoming event.
1. What will our attendees lose if this event was completely virtual?
Make a list of items that your attendees would lose if your event were to transition to a virtual landscape. Most events can convert virtually in one click while exceeding attendance goals and achieving high engagement levels.
The key is having a clear understanding of your event goals, format, and what technologies will allow you to convert the event digitally. By listing your risks, you have a head start on finding solutions and alternatives to overcome any potential challenges moving online.
2. What will our attendees gain if the event was completely virtual?
Similar to your list of what attendees will lose from going virtual, create a second list of what they can gain from the event going virtual. You'll be surprised at how long the list is, especially when you think creatively. For example, consider intangible gains such as time, money, or energy they may get back with a virtual format. These are all invaluable benefits that aren't normally considered when factoring in travel and delays, which are growing with labor shortages.
3. Is our event near a gathering-centric holiday?
The data tells us that COVID cases tend to have the largest spikes around holidays when people gather indoors with family and friends. In my experience, it's during these times when people are more likely to skip a business-related event and instead, save that risk for the family gathering.
Case in point, my business saw several business-related events getting low RSVPs and massive cancellations leading up to the 2021 Christmas holiday, while family travel plans were still proceeding at record levels. It's important to consider timing and ensure your event isn't competing with regular family events.
4. What would it take to go virtual?
Going virtual may sound easy, but creating an optimal, next-generation virtual experience that keeps your attendees engaged is not as simple as spinning up a Zoom link. With new platforms launching each day and every event having different goals and formats, you need to craft a unique experience that will excite, educate and entertain your audience.
Just like in-person events, virtual gatherings need to have design, engagement, and dedicated people steering the production in order to produce the highest quality possible. Additionally, think about the time and budget you have on hand. What are your true costs to go virtual and do you have the partner to get you there?
5. Who is our audience?
Know your audience and put yourself in their shoes. We are in a time where you need to get personal and consider how your attendees' life can change due to COVID spikes and infections. It's a hard question, but ask yourself: Is your audience older where risks are higher or made up of a majority of parents where school closures can reduce attendance? Think through the external factors that can impact the safety of your attendees and participation rates. The bottom line-- safety always comes first.
With infections rising rapidly, concerns are growing about in-person events. In these uncertain times, it is vital to consider new approaches to your events that can keep our communities safe while still delivering amazing experiences. As you explore your options, think through these questions and enlist a trusted partner to help you make the right decision for the safety of your audience while enabling you to reach your event goals.
Jan 25, 2022