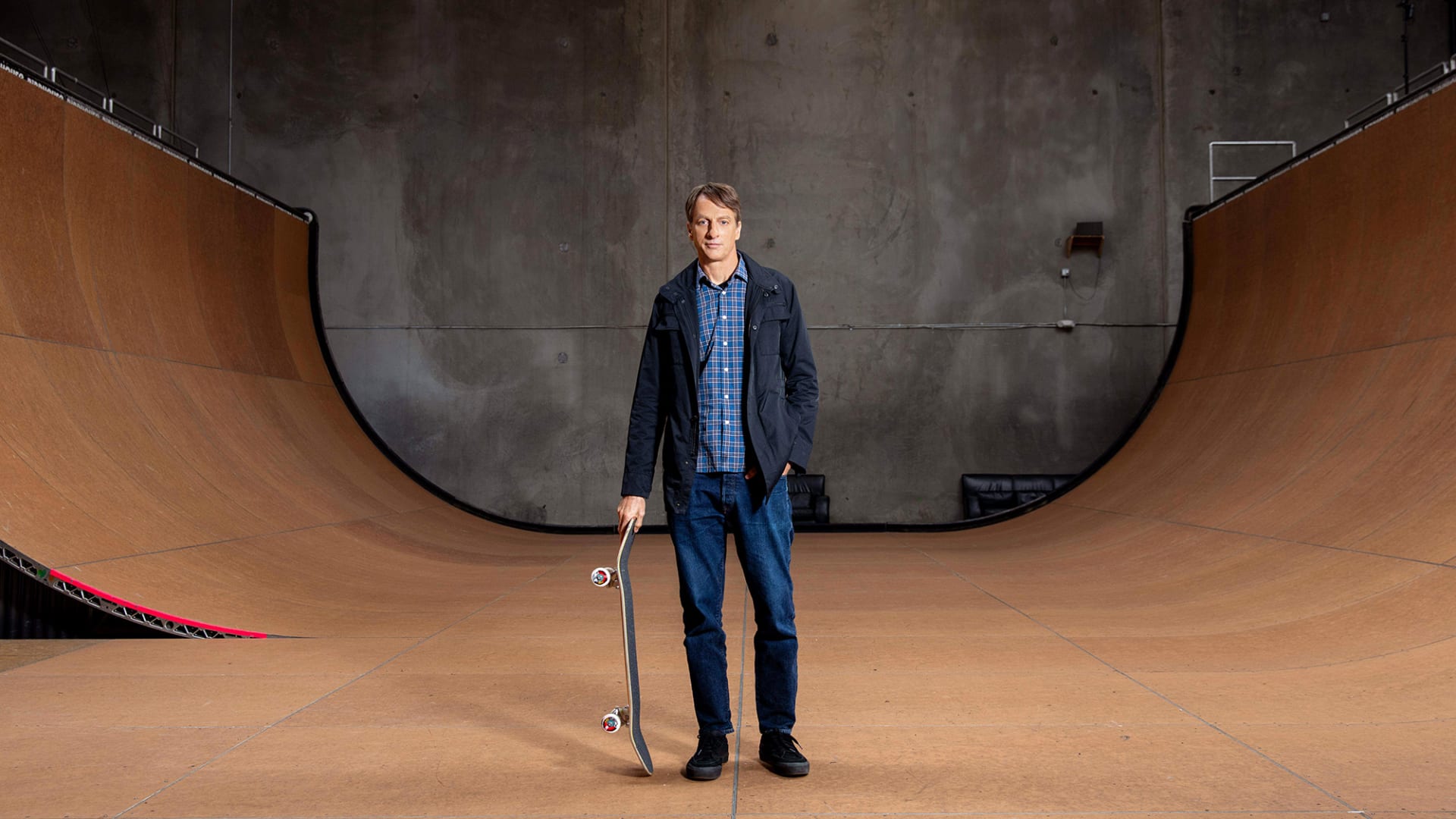 The 52-year-old skateboarding legend usually spends six months out of every year traveling to events, but after Covid-19 struck, he pivoted to videos and live-streamed conversations to continue connecting with audiences. On March 8, Hawk is debuting Go Forth, a four-part online documentary series in which he shares business lessons with other action sports entrepreneurs. Produced by the web-hosting company GoDaddy, the series follows pro triathlete Jesse Thomas, the founder of energy snack brand Picky Bars; rock climber Lizzy VanPatten, who runs the climbing retreats company She Moves Mountains; and Matthias Giraud, a professional ski-BASE jumper and motivational speaker.
Having turned his passion for action sports into a business empire that includes the skateboard company Birdhouse, an apparel line, and a video game franchise, Hawk knows how to expand brands into multiple industries. Here are three of his tips for growing a small business.
1. Perfect your pitch.
Pitching is just one of many skills an entrepreneur needs to succeed, but whether you're pitching investors or strategic partners, a pitch can make or break your growth, Hawk says. He advises entrepreneurs to craft pitches that will not just show potential for growth but truly excite the person they're pitching to. "If you can pitch it as, 'The future is brighter than ever,' that goes a long way," Hawk says.
2. Don't confuse your product with your brand.
Building the best possible product or service you can is key for entrepreneurs regardless of industry, but a great product doesn't always translate to a great brand. To develop a great brand, Hawk advises focusing on crafting the most compelling story you can.
"I know plenty of skateboarders who aren't the best at competing, but they have a ton of personality and they're very creative, and that's their brand," Hawk says. "They probably make a better living off of it than someone who has more skating skills but doesn't have that outgoing personality." Go Forth's Giraud, for example, is a professional ski-BASE jumper, but has built a personal brand as a motivational speaker by using dramatic stories about finding the courage to ski off cliffs and parachute down mountains.
3. Never stop exploring new revenue streams.
Because a single injury could have ended his action sports career, Hawk has always thought about additional income opportunities. In 2020, he had to cut a ring off his finger following a skating mishap, which led him to switch to silicone rings made by the company Groove Life. Shortly after switching to Groove Life's rings, Hawk had the idea to partner with the company to create his own signature line of rings.
"I wasn't thinking that was some sort of business opportunity," Hawk says. "We ended up doing a licensing deal with my Birdhouse graphics. It was crazy."
Mar 8, 2021