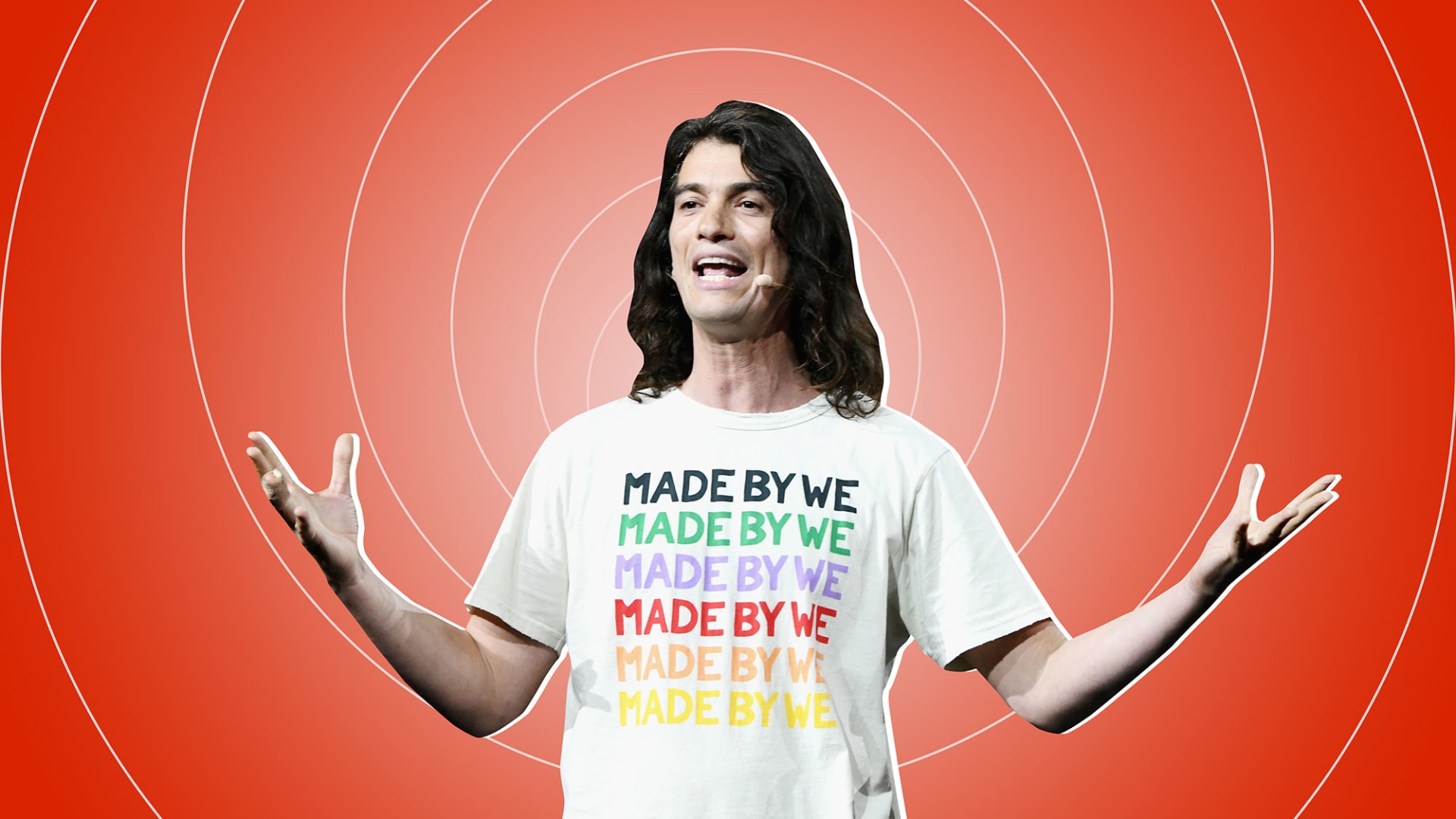 Adam Neumann built WeWork on the idea of shared success, but the principle that drove him more than anything else may have been greed. Despite raising billions of dollars to change the nature of work, he never stopped wanting more.
Neumann's tenure as CEO of the co-working startup that he co-founded in 2010 is the subject of the fascinating documentary WeWork: Or the Making and Breaking of a $47 Billion Unicorn. The film premieres Wednesday, March 17, at SXSW Online, SXSW's virtual film festival, before arriving on Hulu on April 2. Directed by Oscar-nominated filmmaker Jed Rothstein, WeWork explores Neumann's growth-at-all-costs philosophy that erased more than $30 billion of value almost overnight. A cautionary tale about entrepreneurship, one of the film's lessons for business owners is that toxic leadership can devastate a fast-growing company.
Though Neumann declined to participate in the documentary, what makes it compelling to watch are interviews with several former WeWork employees who recount stories of his management style. Before being ousted by WeWork's board in 2019, Neumann frequently pushed his staff to work harder by insisting they were going to change the world--and get rich in the process.
"We would hustle so hard, and though we would hit the mark, there was always a way that Adam grew the vision so that everyone could see that we could do more, hustle harder, and hustle faster," Lisa Skye, WeWork's second employee, says in the film. She adds that Neumann will be remembered for being one of the most successful salesmen in history. One of the issues that he told employees WeWork could address was helping solve world hunger, a lofty goal for a company renting office space on flexible terms.
Two prominent voices in the documentary belong to Wall Street Journal reporters Eliot Brown and Maureen Farrell, whose book The Cult of We is scheduled to be published in July. While Rothstein admits that WeWork had qualities that resembled a cult--WeWork events often featured Neumann and other company leaders speaking at length about their world philosophies--he's quick to point out that the company was not a cult. The book's title references the way Neumann duped WeWork's investors and employees in the same way that cult leaders deceive their members.
For Rothstein, an important detail about WeWork is that Neumann's original idea for the company did make sense.
"The basic business that they were trying to do is probably a good business at some lower value level, and I think will be successful, whether it's WeWork or some other competitor," he says.
Unlike the subject of Rothstein's previous documentary, The China Hustle, which focused on hidden corruption at Chinese companies, many of the problems that plagued WeWork became a matter of public record when the company filed for an initial public offering. Among the more shocking revelations in the documents, aside from the billions of dollars the company lost per year by spending recklessly and expanding into other industries, was the fact that Neumann was charging WeWork's parent organization, the We Company, $5.9 million to license the name "We" from him. When WeWork's many obstacles to profitability were listed plainly in the public documents, Neumann's hopes of attracting more investment capital quickly evaporated. The company is expected to go public using a special purpose acquisitions company (SPAC) at a valuation of $10 billion.
One of the mysteries that the documentary doesn't attempt to solve is how Neumann persuaded Softbank CEO Masayoshi Son, one of the savviest investors in the world, to buy into his grand vision and invest billions of dollars in WeWork. Though Neumann repeatedly claimed that WeWork was not a real estate business but an innovative tech startup, there was no shortage of critics pointing out that the company's exposure to real estate represented a huge risk. In 2018, WeWork surpassed JPMorgan as the largest occupier of office space in Manhattan.
Where WeWork succeeds most may be in demonstrating how entrepreneurs like Neumann can create a culture that enables bad decision-making. One of the most significant takeaways from the documentary for entrepreneurs, according to Rothstein, is that sometimes employees need to have the courage to challenge leadership.
"Surround yourself with people who will tell you when you're out over your skis," Rothstein says, "who aren't drinking so much of the Kool-Aid that they won't tell you when you're wrong."
Clarification: An earlier version of this article identified Lisa Skye as Lisa Skye Hain, the name used in the film.
MAR 17, 2021 1:00 PM