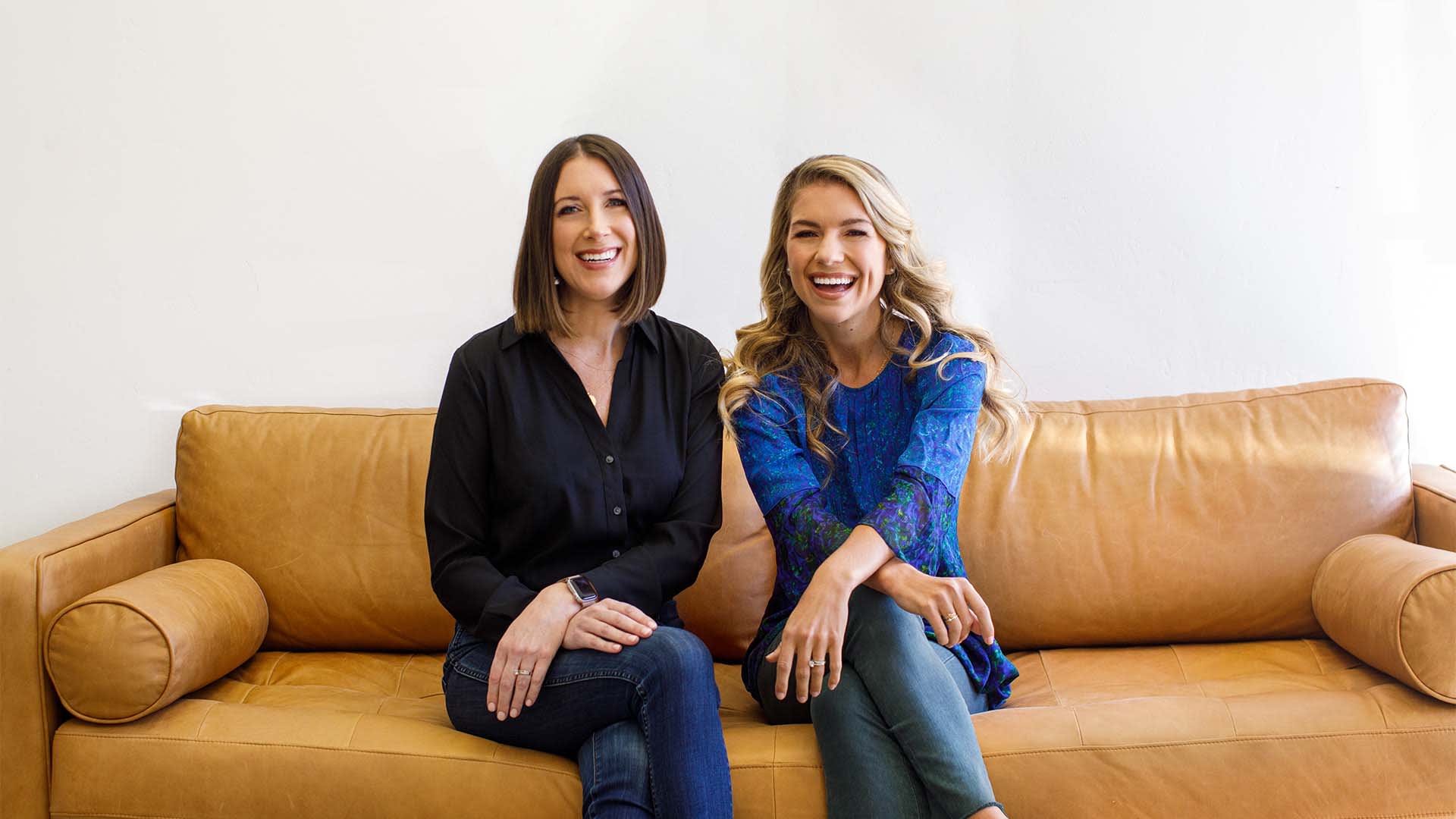 When Kristina Saffran co-founded the nonprofit Project HEAL in 2008 at the age of 15 to raise money for individuals who couldn't afford eating disorder treatment, she got an up-close view of the mental health care system in the U.S. What she discovered was that she was raising money for ineffective methods.
The experience motivated her to co-found the San Diego-based eating disorder recovery startup Equip with Erin Parks, a clinical psychologist, in 2019. The service pairs patients with a five-person care team consisting of a therapist, physician, peer mentor, family mentor, and dietitian. Instead of removing the patient from the home, Equip uses a virtual, family-based treatment model to build recovery into daily schedules.
The 150-employee company announced a $58 million Series B round in February, bringing its total funding, from investors including Katie Couric Media and professional soccer player Alex Morgan, to $75 million. The service initially relied on word-of-mouth to get new patients, but now uses podcasts, social media, health care providers, and hospitals.
From Saffran's experience, the pair knew they'd have to do things differently if they wanted to impact communities that too often don't receive eating disorder treatment. "Eating disorders are an umbrella term," says Saffran, 29. "There's diversity in the population, and unfortunately, most of the attention has been paid to experiences like [mine] of young, thin women with anorexia." Here are three lessons based on how--even beyond the virtual format of the service--they've made Equip accessible to a broader group of patients.
1. Bring in diverse advisers

Parks and Saffran both had eating disorders in adolescence. Their intimate tie to the company's mission presented an issue. "When things are built from lived experiences, they're built from one perspective," says Parks, 41. "We've been very open from the beginning about the biases we both hold that when you've been through one experience, it can feel universal, even when it's not." According to Saffran, 65 percent of Equip employees have their own lived experience with eating disorders or have helped a loved one.
To combat their biases while building the company, the founders reached out to their personal networks and brought on community advisers who had varied experiences in terms of age, race, gender, socioeconomic status, and type of eating disorder. For example, through her previous work with Project HEAL, Saffran developed connections with the nonprofit FedUp, a collective of transgender and non-binary individuals who are working to make eating disorder treatment more inclusive. Equip brought on a representative from FedUp to help build out the service for its community, and since then has hired at least two full-time employees from the group. The startup's advisory team meets quarterly to discuss program development for diverse communities.
2. Increase your value to partners

In the early stages of onboarding new patients, Saffran and Parks realized that they weren't offering any reciprocation when they asked other organizations for patient referrals. To develop lasting relationships, they looked for creative ways to support the initiatives of other organizations in return. One example: When they wanted to connect with FedUp's community, they paid for Equip employees to attend FedUp's workshops on trans cultural competency and care delivery.
Connecting with FedUp and other organizations such as the nonprofit National Alliance for Eating Disorders has been a consistent way for Equip to conduct community education together, Parks says. These formal and informal partnerships have also helped the company hire diverse talent that fairly represents the different groups that suffer from eating disorders.
3. Do your research

In 2021, Equip saw 10 times the demand of the previous year, a trend its founders attribute to their commitment to researching the entire ecosystem of accessibility impediments. (The company did not disclose how many patients it has, but says it conducts more than a thousand sessions a week.) "If you're looking to serve a marginalized population, you have to think about all the things that have gotten in the way of them accessing treatment," Parks says.
New patients meet with an admissions counselor to discuss potential obstacles to engaging with treatment. Further, in building out care teams, the founders learned they needed to employ dietitians who knew how to plan using food stamp benefits for grocery shopping. The company also has secured coverage by many large insurance providers, as well as Medicaid. Equip has even sent patients hotspots and mobile devices to overcome any Wi-Fi issues.
"There are many overlapping barriers to access," says Saffran. "Finances being a huge one, but also geography. Eating disorders do not discriminate in that they truly do affect everybody."
Mar 21, 2022