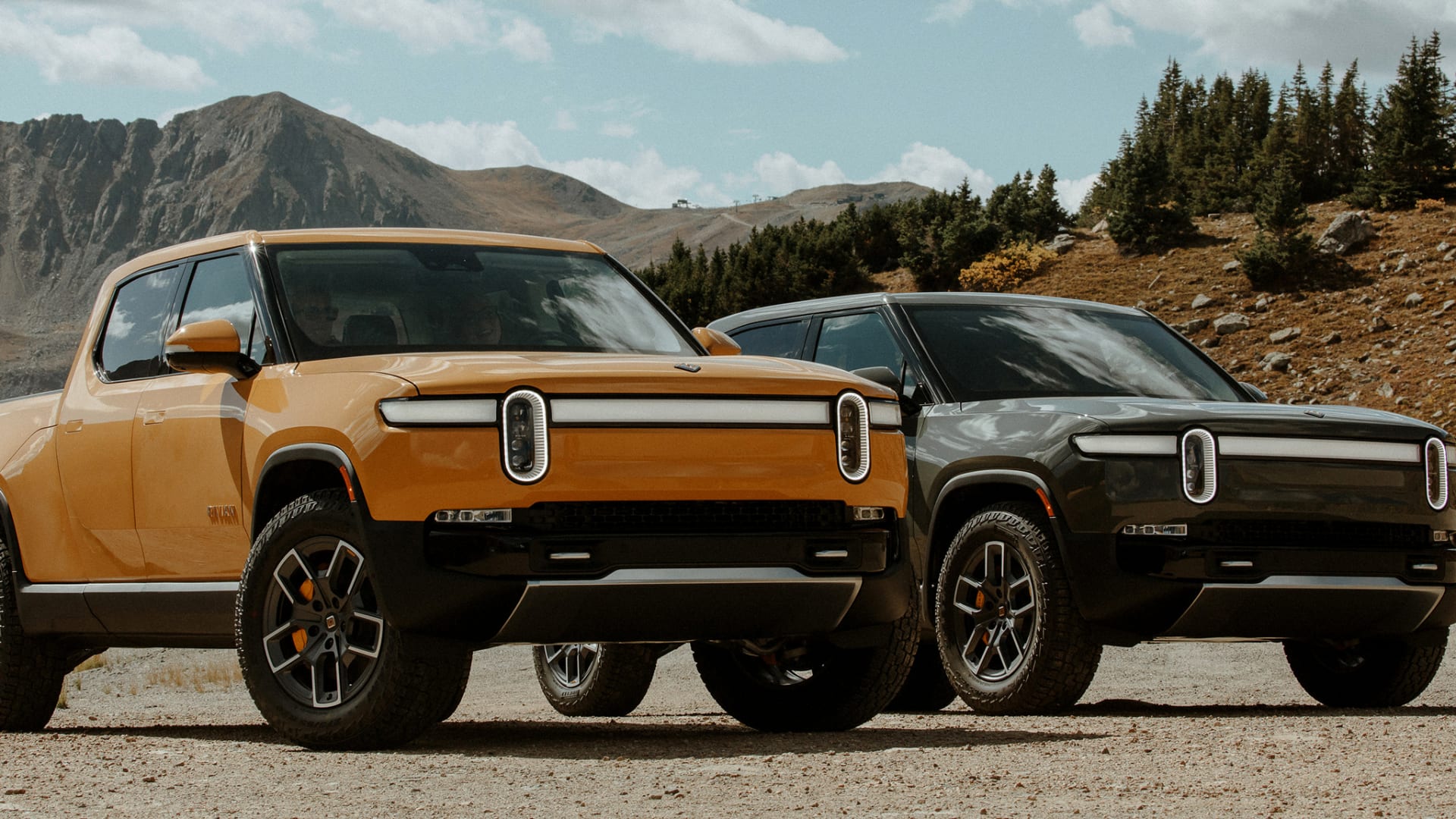 When inventor Matthew Hortop drove alongside his friend as an equipment caddy during the three-day 2018 Ultraman Hawaii, he wished he had had a way to dry off wet or sweaty clothes to ease the switch between the run, swim, and bike events. The drivers of the other 40 competing athletes agreed, Hortop discovered. "What could the vehicle do to make life easier?" he wondered.
A truck-powered blow dryer would solve the problem, obviously.
After the race, Hortop took the idea back to his day job as the powertrain technical director at electric truck company Rivian. Although Hortop left the company later that year, he was credited as the inventor when Rivian filed its application with the United States Patent and Trademark Office in June 2020 for a "Dryer Attachment for a Vehicle." On December 30, 2021, the USPTO published the application.
The dryer attachment can connect to the heating, ventilation, and air conditioning duct in the car. With heating and cooling capabilities, the accessory also has a nozzle to direct the flow of air. "These kinds of vehicles are more like a platform to build things on other than designing into the hardware," says Hortop. Of course, just because Rivian has the patent application does not guarantee the company plans to equip future vehicles with the blow dryer. The company declined to comment on the patent application.
MIT grad R.J. Scaringe founded the company in 2009 and kept it in stealth mode for nine years until Rivian first revealed its R1T pickup truck to the public in 2018. After closing a $2.5 billion funding round by Amazon's Climate Pledge Fund, D1 Capital Partners, and Ford Motor Company in July 2021, Rivian went public on November 9. The IPO, which raised almost $12 billion, was the sixth-largest on the U.S stock exchange since 2014.
In its strategy to capture attention in the small but highly competitive electric truck market--which includes competitors Ford, GM, and Tesla--Rivian has pitched itself as a brand for adventurers, using ambassadors like professional rock climber Alex Honold and photographer Ben Moon. While a blow dryer is unlikely to be the selling point that brings Rivian hordes of new customers, Hartop says he viewed the feature as the kind of tool that could make consumers fall even more in love with their vehicles and the brand. Rivian has already developed other niche adventure features like the Built-In Camp Kitchen.
And more product lines might be coming as well. Late last year, the company filed a patent for a tailgate cargo system to hold bicycles. Perfect for carrying perhaps a Rivian electric bicycle? On January 5, 2022, the company filed a new trademark for that, too.
Feb 3, 2022