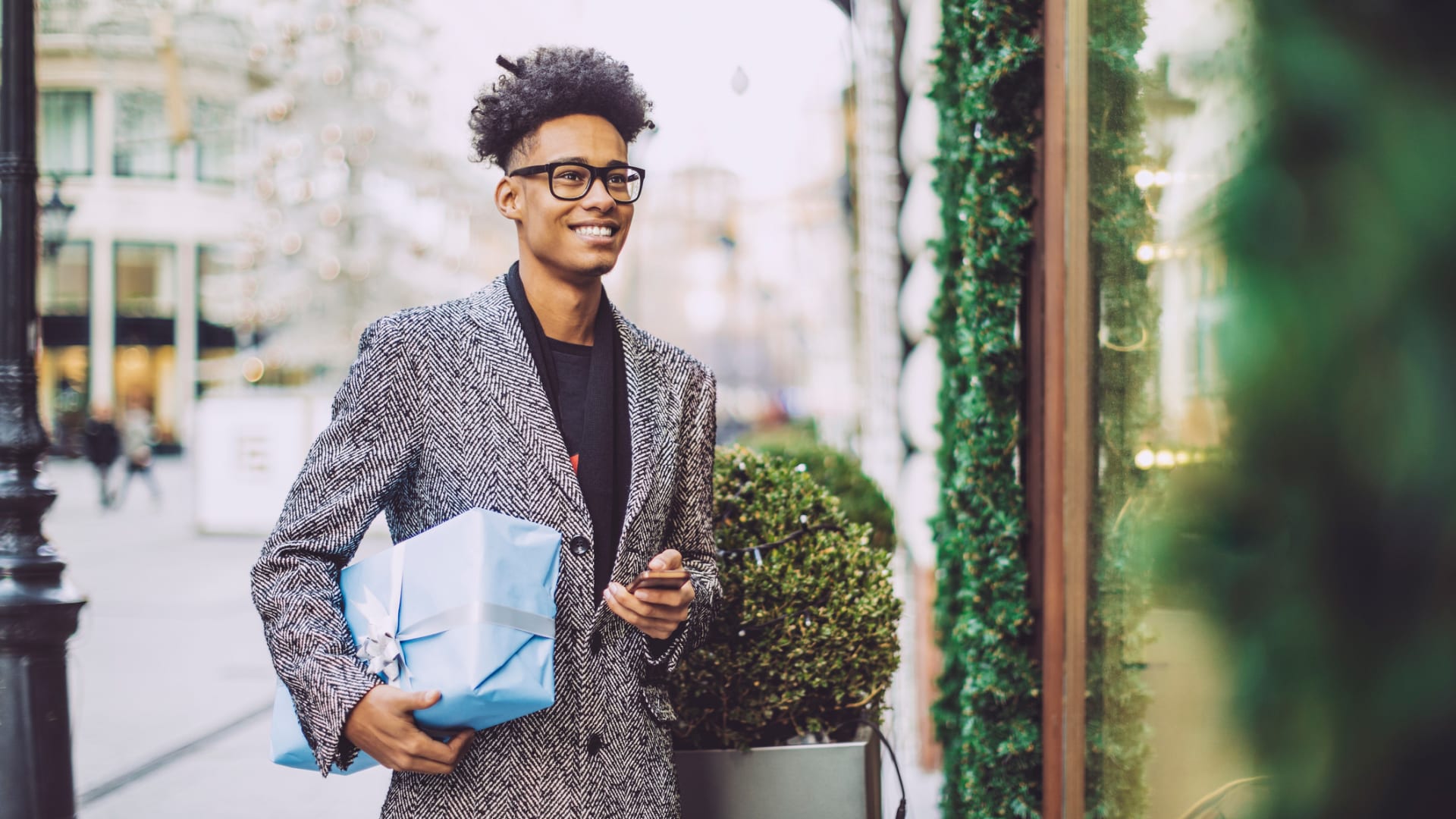 This has been an abnormal year. It was the year that most people finally learned that working from home is not simply an excuse to goof-off--it takes discipline and a proper work environment to be productive.
This is not the year for normal holiday gifts, either.
People don't need the same old things to clutter their desks, and white-elephant exchanges are largely virtual. To that end, here are some different types of gifts to give entrepreneurs this year that'll make a difference in their lives.
1. Gifts to inspire hope.
It is so easy to get sucked into the negative side of entrepreneurship. First, you lose your motivation and then your work goes from being efficient and organized to disorganized and sloppy. You essentially self-sabotage yourself into working a meaningless job, getting 10 times less pay at double the hours.
2. Gifts to inspire community.
Without co-workers to talk with throughout the day, working from home can get lonely. There is also a not-so-subtle pressure of knowing that if you can't be social with your colleagues and solve problems with them, your company culture might change.
To combat this, try a gift certificate to something social. PogoEvents offers social trivia nights twice a week available on Zoom -- which are much more fun than they sound.
3. Gifts to allow procrastination.
The rising bar for success in the new economy means that more people are doing the work of two people. So, when deadlines arrive, it is difficult to be productive. This isn't an excuse to watch cat videos all day, but sometimes we all need to pass the time before the next real work session.
A subscription to Hulu or Disney Plus, or a specially curated Spotify playlist (remember mixtapes?) of some of their favorite music would be perfect for this. All of these gifts will propel any entrepreneur towards productivity.
4. Gifts to inspire accountability.
Handing off projects that you used to be accountable for to other people is a form of procrastination. Learning how to effectively execute projects and ideas is a lesson every leader should know how to do.
5. Gifts to help with organization.
When your desk is cluttered, it's hard to stay focused and produce anything of value.
A great way to motivate an entrepreneur to be organized is to send them something that will help them get their clutter under control. This wood-grain storage rack by Jerry & Maggie definitely fits the bill.
6. Gifts to inspire perspective.
Another great way to keep people focused is to help them realize what is important in life. Today, there is so much noise with constant notifications and screen-time. More and more, people have become numb to the point that all the attention-grabbing has no effect on them.
To wake them up, send some nostalgic post cards as a reminder of simple communication, and jump start their personal connections.
7. Gifts to inspire boundaries.
If you hand someone the world, it will drown them. Instead, provide a vision of what each person can realistically achieve. Only then will they be able to make their dreams happen.
And most of all, give the entrepreneur in your life the gift of accomplishment -- they made it successfully through what will likely be the strangest year of their life. That's an achievement to be celebrated.
Dec 18, 2020