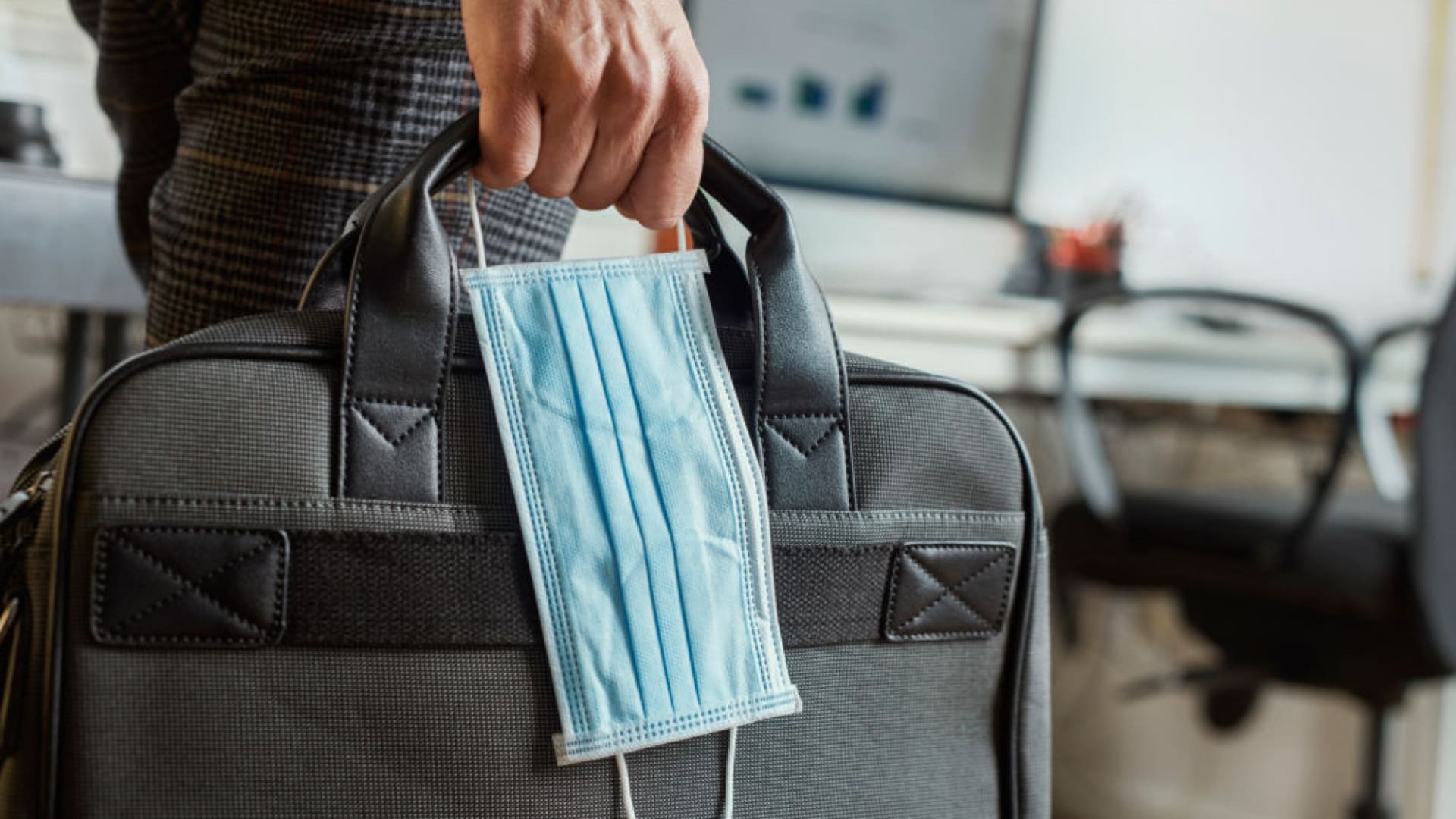 In March 2020, businesses around the world closed their offices almost overnight. Many that had never considered work-from-home as a legitimate option suddenly had to figure out how to do so. This pivot was abrupt, but it quickly became the norm.
Fast-forward a year, and many businesses are starting to see a light at the end of the tunnel. For some, they've decided distributed work is their future -- and they'll never go back to high office rents. Others are trying to broach the subject with their employees: "What will you need to feel comfortable returning to working in an office in a post-Covid world?"
Throughout the past year, my company has had sporadic requests to use our office space for in-person meetings -- something that is part of our business offering. When our state allowed us to reopen in the fall, we determined that it would be too costly to open to outside members, but have opened for any of our team members who choose to work from there -- provided they follow our updated policy regarding mask usage, distancing, and sanitization.
Now that a vaccine is on the horizon, these external requests have become more frequent, and we have had to have additional discussions around what it will take for us to feel ready to open to the public.
If you're on the fence, here are three things you should consider before deciding to open your office again:
1. Be Flexible
You need to find a way to let your employees know that you are trying to offer them the flexibility they want. An email announcing that you will be returning to traditional work hours might not make much of an impact -- at least not the kind you want.
For many, there's a chance that if employees will have to commute again, they may be less likely to come back. A recent survey by Slack said nearly a third of employees don't ever want to return to an office environment at all.
2. Offer Alternatives
If you can't deliver on the same type of flexibility or a more balanced work-life that people have gotten used to, that's OK. Your employees will likely accept that if they know you are going to make the effort to try. In fact, many may be willing to give the office another shot if they see efforts being made by management to offer alternatives.
For some, there may be hesitation to return to an office until their children are able to return to school, unless an accommodation can be made -- perhaps offering a nontraditional benefit like a babysitting service may be just the thing that brings people back.
3. Be Safe
Additionally, you'll need to be prepared to provide a safe workspace. What are the Covid regulations in your area? What accommodations will you need to put into place? How many people are allowed indoors at one time? It may not even be financially feasible for your business to reopen. A full rewrite of your previous policies and procedures will be necessary before you can enforce them.
We have had these discussions during our weekly virtual all-hands, and allowed everyone to speak up with their own concerns. For our team, beyond our main policy, we have decided not to force anyone to come back before they personally feel safe to do so.
Finally, remember this: The transition from a post-Covid world to Work 2.0 is going to be bumpy, and it's not going to happen overnight. The sooner you start having these conversations, the better it will be for your company.
Jan 29, 2021