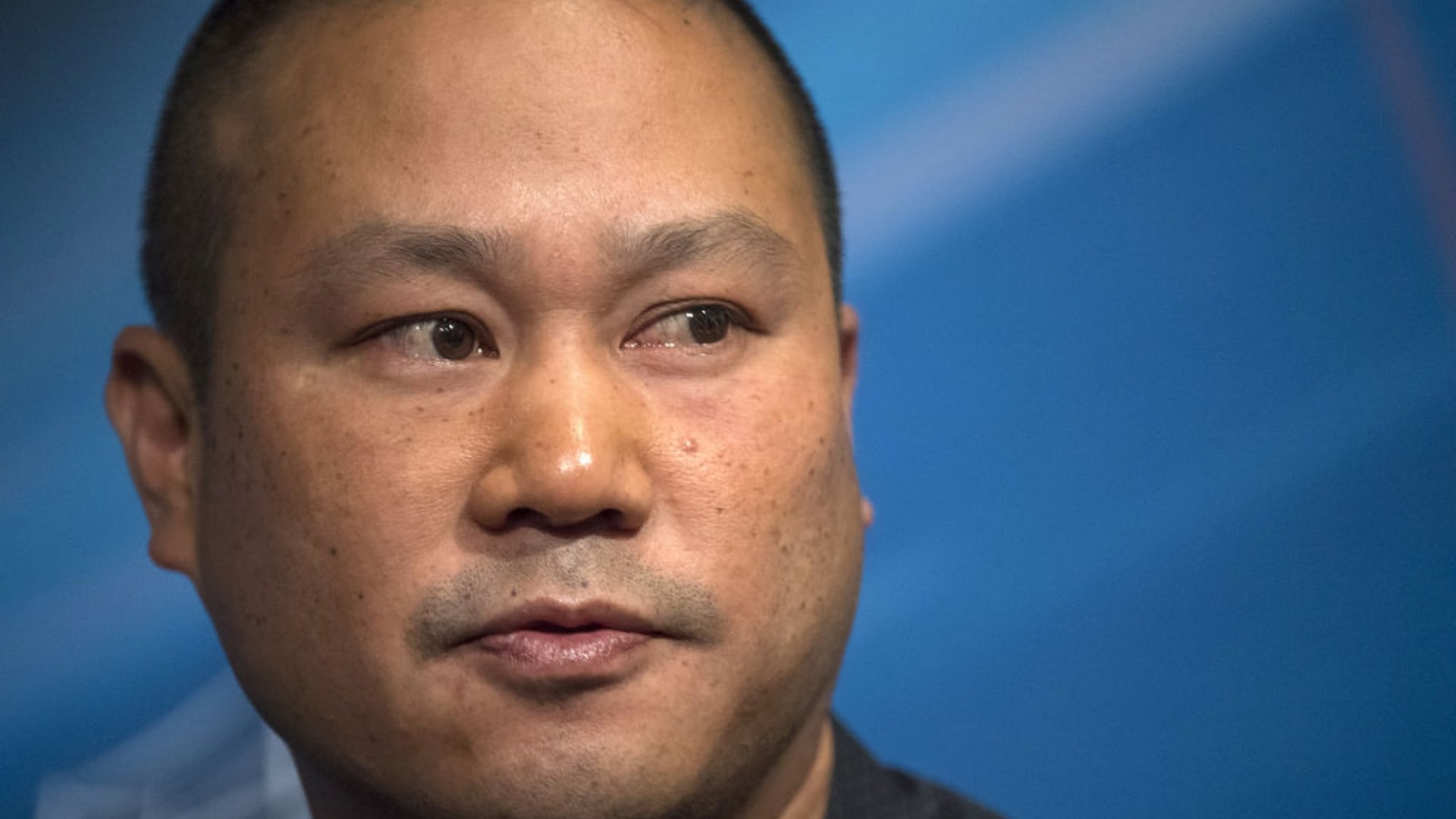 If you have visited Las Vegas anytime within the past 15 years, you may have encountered Tony Hsieh. His influence was everywhere in the city -- nowhere more evident than in his beloved downtown.
The former CEO of Zappos, he was as quiet and unassuming as he was brilliant. A regular at many local establishments -- many that he invested in personally -- if you walked past him you might not have known he was the billionaire, philanthropist, and inspirational figure that single-handedly changed the face of customer service forever.
If, however, you lingered for a bit, you would have gotten a sense of the indescribable presence he carried. Behind his eccentricities -- the ever-present Fernet-Branca, the pet alpacas, his famously low annual salary at Zappos, his home inside his own tiny communal trailer park -- this feeling of something "greater" is what knitted his tribe together.
My first encounter with Tony was a story similar to many others, with an email directly from him, inviting me to come to Vegas. He was a fan of Evernote, and used it religiously, he said. He admired my work as the head of global support and had seen how I'd grown the company. He asked if I'd like to see how they did things at Zappos sometime. I took him up on his offer and was blown away.
When there, he explained how Zappos treated every customer the same -- no matter how much they spent on the site -- and spoke with pride of a multi-hour support call to ensure someone got the right shoes for an important event. He also told me of how the company was about to move from Henderson to a new location in downtown Las Vegas. He was excited at the prospect.
A few years later, when I was ready to leave Evernote, he funded my company ROCeteer, to act as coaches and mentors to his nascent portfolio of companies. Many of these were first-time entrepreneurs and needed people they could trust to come in and provide assistance where needed. As startups usually don't have the money to hire consultants and coaches, he essentially created an incubator through us. By working in tandem with his Downtown Project, we were given a foothold in the city at a time when it needed a boost.
Never really belonging in a boardroom, he was an inspiring figure to the misfits, the outcasts, the dreamers -- a spiritual successor to Steve Jobs. He famously caused tension at Zappos by switching the company to a flat organizational structure called "Holacracy" and offering employees a buyout if they didn't want to get on board.
Through the years, I've gotten to meet many of the entrepreneurs Tony invested in. Frequently through just a chance meeting, Tony would provide seed funding because of a gut feeling he had. This is a story you'd hear over and over again -- he wasn't investing in companies but in people.
And what he was most passionate about was innovative experiences -- he would invest in music festivals, bands, bars and restaurants, artists, and new technology -- all with the aim of building a better world to live in.
This quiet man, at his core, wanted us all to find happiness.
And perhaps that is most evident in his best-selling book and the company founded in its name, Delivering Happiness. The overall message is that by living a life of passion and purpose and ensuring that you also define and follow core values for your business, you will have a fulfilled life and successful business.
While many of the companies he invested in have long since shuttered, he always knew that would be the case. It wasn't the point -- he was building a tribe.
All around the world, there are people writing about their encounters with Tony, whether it was through an email, a night over the fire at his trailer park, or even just through listening to his self-narrated audiobook.
His legacy is assured. He changed the world forever, for the better.
And, after all, isn't that the point of being an entrepreneur?
Nov 30, 2020