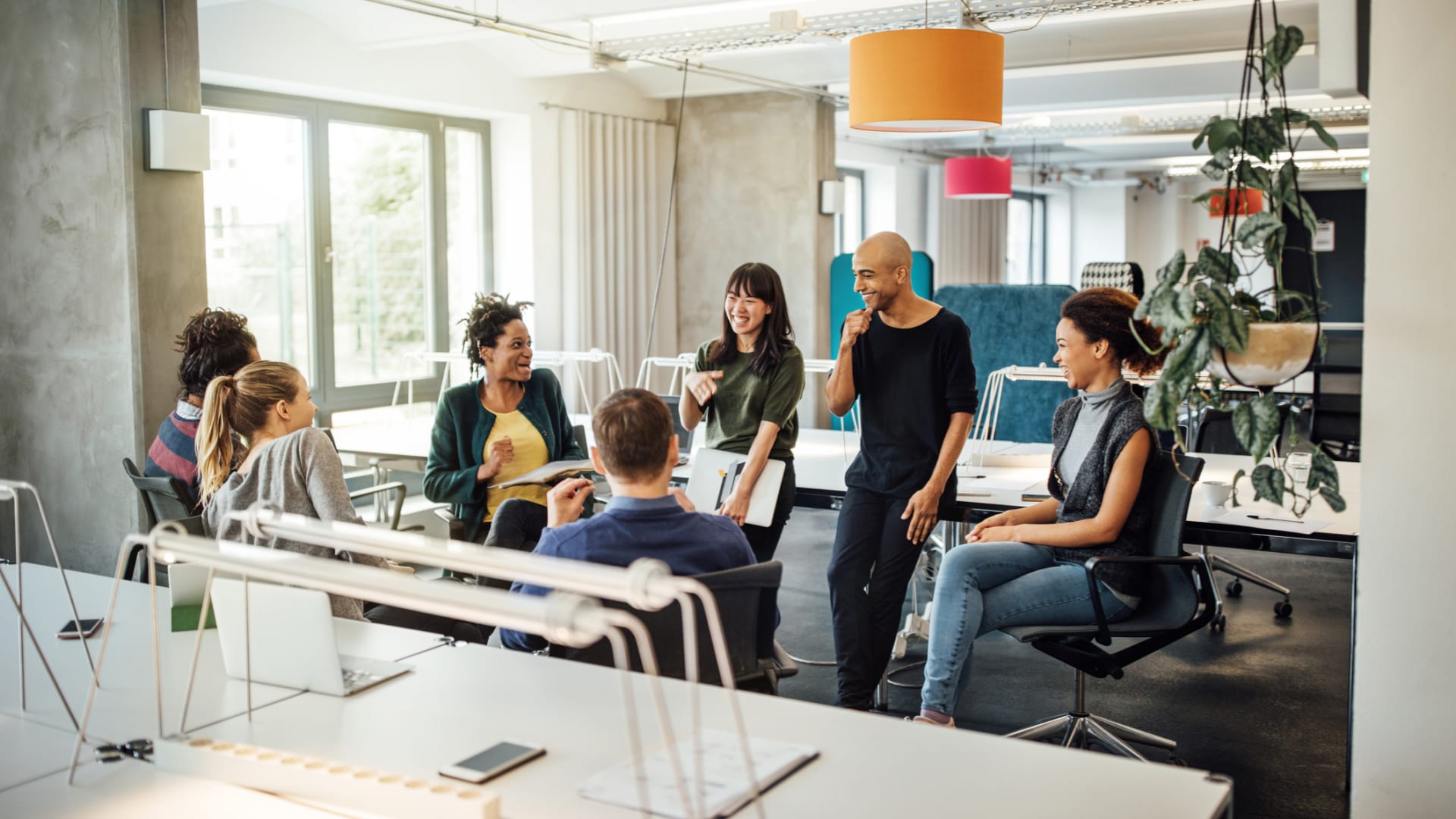 Today everyone from employees, to customers, to stakeholders and investors want to feel like they are part of a company that stands for something bigger than its own self-interest. They want to feel good about the time, energy, and money they spend supporting that company. They want to feel appreciated, understood, and most importantly, heard and represented. They don't just want to have a financial relationship; they want to have an emotional relationship with the company as well.
Which means, if you are a founder, executive, or investor, it is your responsibility to think hard about diversity and inclusion.
If there's one thing I believe we've taken away from 2020, it's how much more work we have to do to develop our community and thrive together. Over the past few months, I have spent a considerable amount of time speaking with both teammates at ThirdLove, as well as friends and fellow founders and executives of other companies: Discussing ways to use the business to create a more equitable future.
For example, in June, ThirdLove launched a new program for businesses owned by women of color, called "The TL Effect." In this program, we select one early-stage female founder of color per quarter to receive a grant, mentorship, and access to ThirdLove's San Francisco office and resources to support their continued growth. We are excited by this program, but are also aware that it's only a first step on a much longer journey.
I am a firm believer in leveraging our business and its mission to make meaningful progress in society. So if you are working on diversity and inclusion in your own company, here are some questions you can ask to ensure your company is creating a supportive workplace for everyone.
1. What does 'diversity and inclusion' mean to you and your company?
Diversity comes in many different forms:
Race

Age

Sexual orientation

Socio-economic status

Language

Etc.
As a brand, ThirdLove was born out of the awareness that diversity in women's lingerie was nearly nonexistent. Our mission since day one has been to show diversity in body type and create products that fit each and every type of woman.
But as a company, and for our team, diversity means so much more. It means being surrounded by different people, from different backgrounds, with different perspectives--all of which add something special to the culture, and to the new ideas that fuel our business. It would be naive for us to think we could build "products for all types of women" if we didn't employ as many different types of women ourselves.
So, before you set out to improve diversity within your own company, take the time to define what that means in the first place, and why it is important.
2. How do I know which areas of diversity and inclusion my company should focus on first?
We are reaching a point in history where not having these kinds of discussions speaks volumes about a company. In short, it sends the signal that diversity and inclusion isn't a high enough priority.
At ThirdLove, we conducted an internal belonging and inclusion survey that included everyone within the company. And our biggest learning from this exercise was the differences in the way data is perceived from someone who is White (or part of the majority) compared to someone who is underrepresented. And more importantly, people who are White feel like the company is more diverse than people who are underrepresented. These are important takeaways, because they signal the differences between these two vantage points in society, and reveal how else organizations need to change in order to be inclusive for everyone.
One way to hold your team accountable for continuing to learn about different perspectives and promote a higher sense of belonging and inclusion is by committing to a certain number of trainings or discussions a year. Questions that could be relevant are: Are underrepresented employees given space to feel heard and understood? Are White employees aware of a lack of diversity, and given tools and resources to do something about it? Are hiring managers given tools to look for ways to improve company diversity?
The more often you ask these types of questions, the easier it will be for you to see where your company is still lacking. And what you can do to improve it.
3. How does company leadership support D&I strategies?
The leadership team, although significantly smaller than the rest of the company, ends up dictating many strategic decisions, both business and cultural.
With that in mind, it's extremely important for you to surround yourself with meaningfully different perspectives than your own as a founder or executive. Who are the other leaders in the company? How do their backgrounds impact their actions and decisions? And pushing further, how diverse is your board of directors? Who are your investors? How can diversity in your leadership team help you build a more impactful, more relatable company?
At ThirdLove, we asked our leadership team to share why promoting diversity at ThirdLove was important to them, at a company meeting when we discussed our internal diversity and inclusion strategy. After the meeting, teammates shared that the part of the meeting that resonated with them most was hearing each leader's story as to why diversity was important to them.
There's no one definitive playbook for diversity and inclusion. You just have to acknowledge it's an evolving effort, and an important part of building a company that does good in the world.
Sep 29, 2020