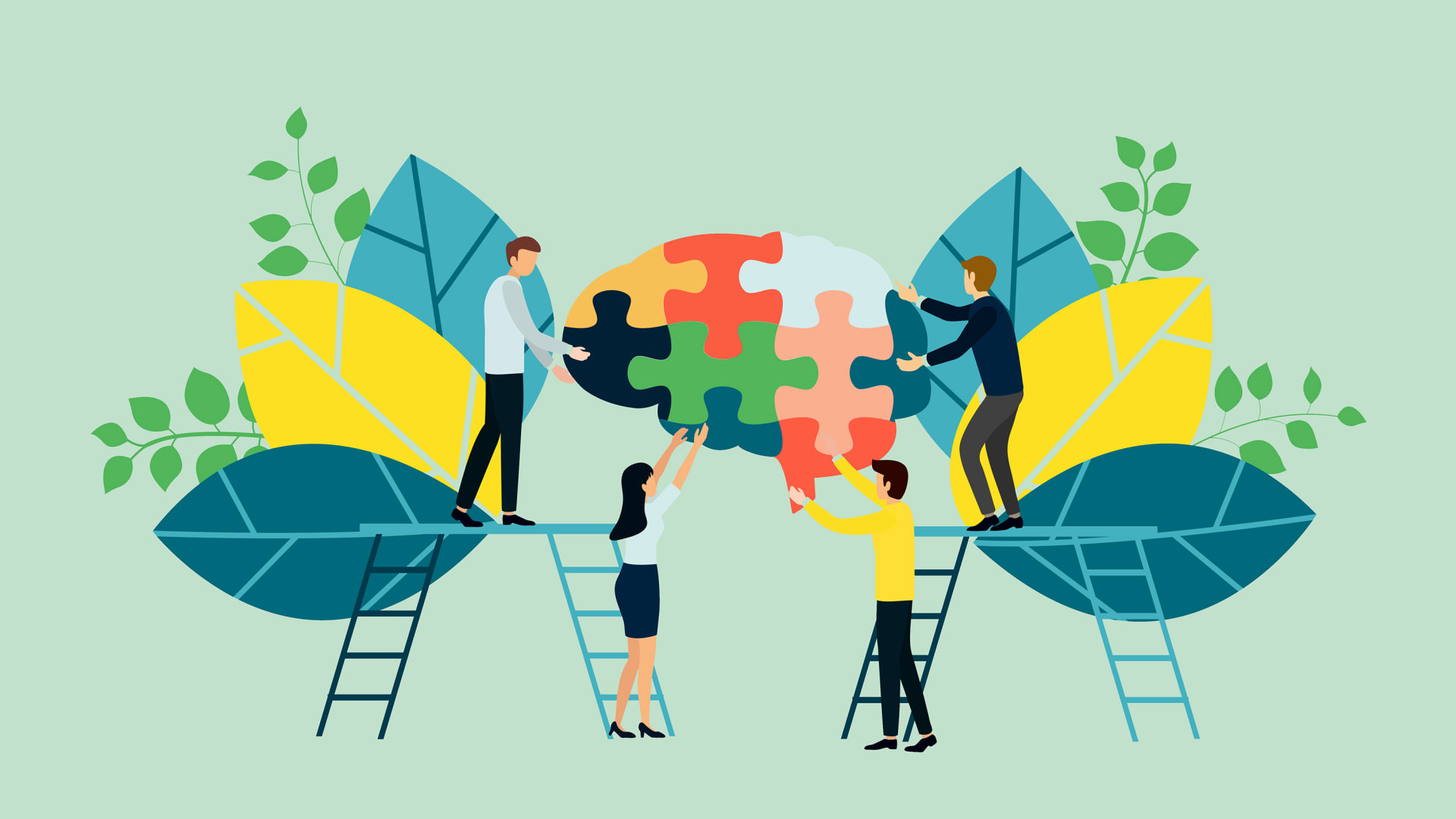 With all that has been going on in the world, my company recently decided to hold a company-wide initiative to support employee wellness.
If spring was about companies restructuring, adjusting to working from home, and making hard decisions to ensure the longevity of the business, then the start of the summer is the time to recenter and make sure everyone within the company is taking care of themselves.
If you have been working from home like the rest of us, then I'm sure you have had to go through quite a bit of adjusting. Your morning routine is probably different. Maybe you have kids running around the house while you're working. You've probably also felt that weird feeling when your home is also your office which is also your gym.
All of these things can drastically impact our mental health--and as the CEO of a company with more than 150 teammates, I often think about how we are all trying to navigate these unique times in our own personal lives.
So, as a way of bringing people together and helping our team take care of their mental health, we decided to hold a "wellness week."
We started the week with a guest speaker who gave a virtual presentation on the importance of prioritizing mental health in the workplace. Later, we held a virtual yoga and breathing session, which we found to be extremely helpful for team members--helping them feel like they could take time to themselves.
Then, our company gave everyone at our headquarters the same Wednesday off. Although we offer unlimited PTO, since shelter-in-place started, we noticed very few teammates had taken any vacation days. So, we wanted to help people get some time to themselves and relax. It was also helpful to have everyone take the same day off, so there was no email traffic, meetings, or calls at all that day. As a follow up on Thursday morning, everyone shared how they spent their day off with their teams.
We held a session specifically on resilience and adversity--and went over some tools people can use to balance the stress that comes with working in a face-paced work environment, while at the same time underscoring the importance of taking care of yourself along the way.
Finally, we held a virtual happy hour (which we normally do on Fridays), but this time broke people into smaller groups so that they could share how this "wellness week" had gone for them. By having seven or eight people per group, everyone was able to share and feel heard.
The reason I encourage you to hold a wellness week of your own is because right now, we are all in this place where we aren't quite sure what we need to feel "good" about what's happening in the world, and so sometimes we also don't quite know what to ask for. By taking it upon yourself as the leader to create the space for people to take care of themselves, connect with one another, and be more mindful about their own unique experiences, you are doing a lot more than just facilitating a weeklong team-building event.
What you're really doing is helping your team members find their footing in a time when many of us aren't quite sure how long this will last for, or what "life-after-coronavirus" will look like.
A few questions I encourage you to ask of your business and your team as you plan your own week:
"What do my employees need most right now?"

"How can I help them in ways that go above and beyond the responsibilities of the company?"

"What would make their lives better, easier, and more fulfilling?"

"If I want to build an open and collaborative culture, how can I encourage those behaviors even during difficult times?"

"If I was an employee of this company, what would I value most right now?"
Jul 2, 2020