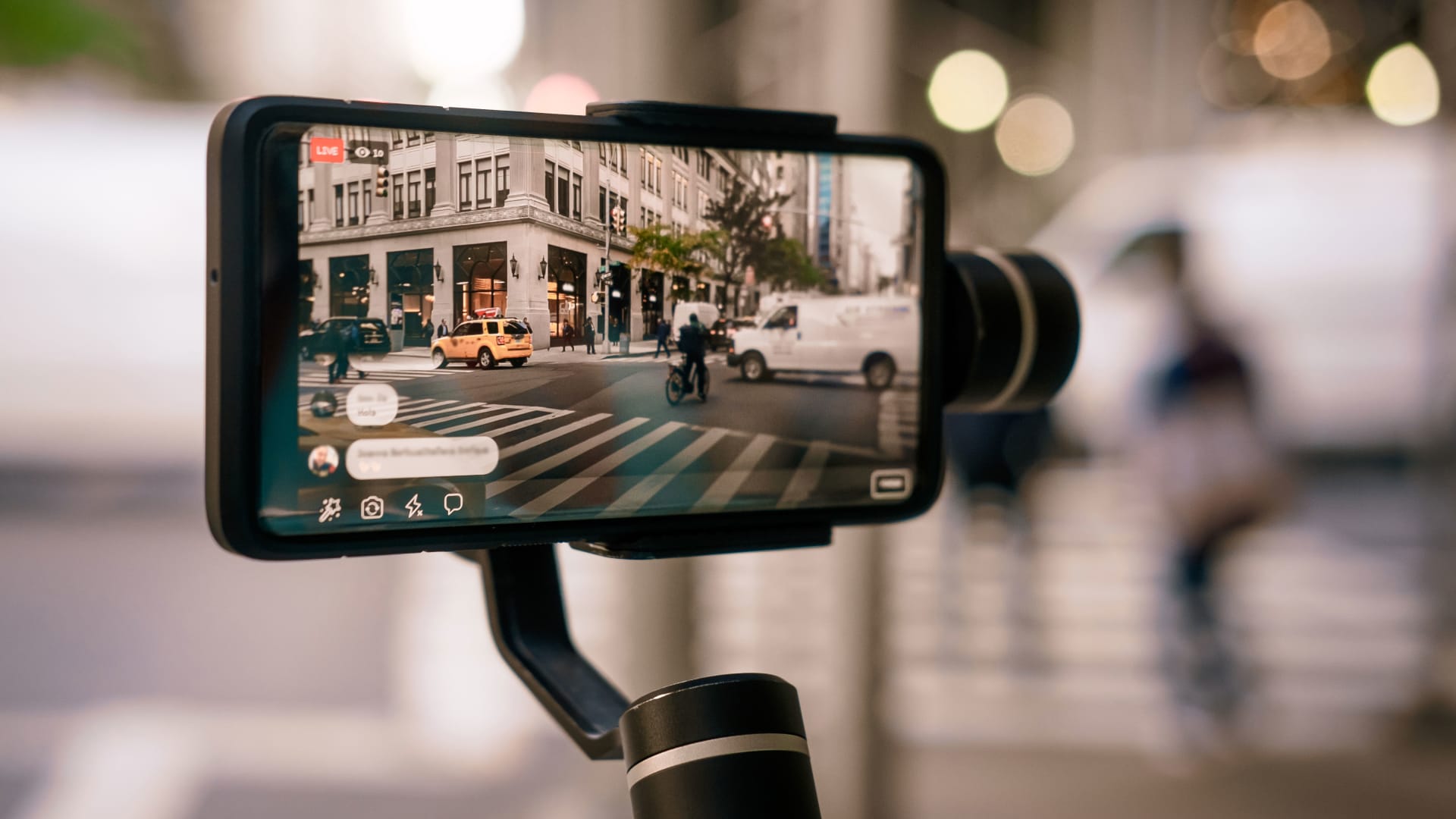 I believe the future of content marketing is video. The only issue is that creating high-quality video has a massive barrier -- most people are not comfortable on camera. It's true, video is not for everyone. But if you decide to go all-in on video, here are some tips to follow.
1. Figure out your niche.
Like most things in business, you don't want to be perceived as a copycat. You want to be seen as creative. So don't do what others are doing. Be you and do your own thing. Whether it's interviewing people in your industry or general tips and tricks, figure out what you think is good, and go all in on it.
2. Consider your equipment.
My first reaction to getting brand-new video equipment is not to do it. You do not need fancy equipment or expensive editing tools. Smartphones, assuming you have a decent one, can record incredible video. In fact, some people can't even differentiate between a $5,000 camera and a $1,000 iPhone.
With video content, it's less about the equipment and more about the storytelling and recording video in an engaging way. Don't get me wrong -- a better camera, a gimbal, a drone, and countless other devices will enhance the quality of your video, but they aren't necessary.
3. Prepare your metadata, including keywords, descriptions, and thumbnails.
Before you launch your videos, you're going to have to set up the description and keywords about the company and the space. Look at the search volume to see how many people are searching for that topic.
Once you have that information, use it to optimize your videos for certain keywords. Add the relevant description and add a custom thumbnail, which might be the most important because it's what brings people to watch the video
4. Define your platform of choice and edit your videos accordingly.
Are you going to make videos for TikTok, Instagram, YouTube, or some other platform? Make sure to edit the video so that it fits well on that platform.
5. Define your level of consistency and stick to it.
I've said it before and I'll say it again, lack of consistency is my biggest pet peeve. Before you start your video strategy, decide how often you want to make a video and commit to it. But just know, the more videos you make, the more traffic you'll likely get.
6. Prepare at least a week's worth of videos before you even begin.
Be prepared before launching. You don't want to find yourself in three weeks with nothing. Make a few videos and publish them one by one to make sure you don't get left empty-handed.
Apr 19, 2022