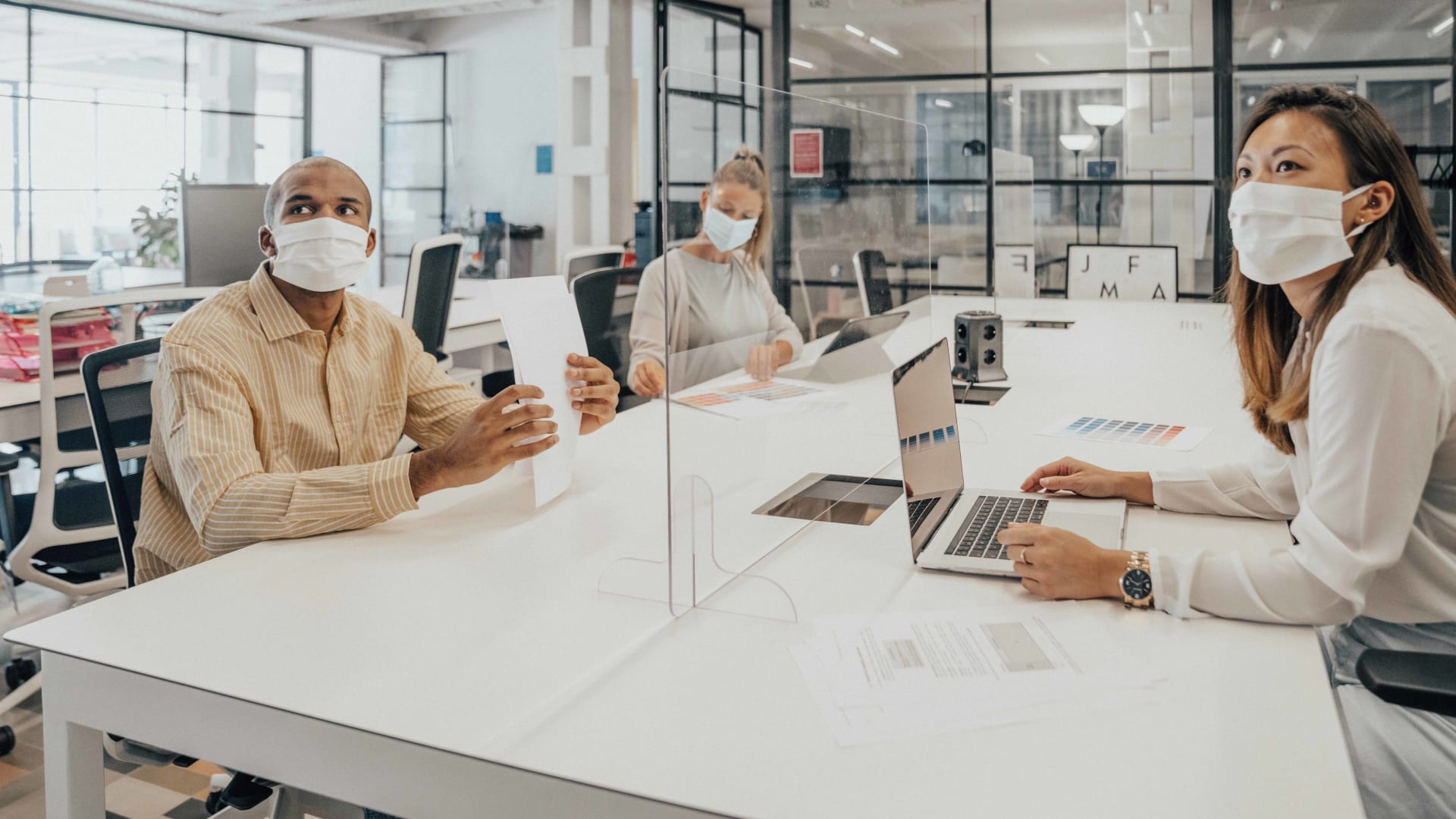 For many, the hardest part of this pandemic is the uncertainty it brings. We don't know when it will exactly end and how much damage it'll do before that happens. But it is important to remember that it will end eventually and people will return to work in ways that they did before Covid-19 was around.
The question is, what are you doing now to prepare yourself and your team for that day when we all return to the office without worry of catching or spreading Covid-19? Here are some things you can do now to prepare for when the pandemic has ended to help position you for success in the future.
Make sure your marketing is updated.
It's such a red flag when a company has an outdated website. It gives me the message that the company can't spend the time keeping their information up-to-date, so why should I bother spending my time and money on the company?
Now, during the pandemic when most of us are home with some extra time on our hands, it is a good idea to update all of your company's marketing materials. This includes presentations, various social platforms' bios and profile pictures, as well as your site and any other material you send outside of the company.
Spend time doing even deeper market analysis and become a domain expert.
As I have said many times, competitive analysis is of paramount importance for the success of any company. Simply stated, you need to know who you're up against before taking one step further. The problem is, when you have so many things on your plate as CEO--building the product, marketing it, raising capital, building a sustainable business model, and so much more--who has time for competitive analysis?
Use this down time wisely to become a real expert and authority in your field so when the pandemic eventually ends, you can hit the ground running and have a clear vision of how you will differentiate yourself.
Make plans and communicate future remote work policies.
I am sure you have read about different companies that already announced that their employees will be working from home for the foreseeable future, maybe even indefinitely. Other companies will go back to the office once the pandemic ends, some already have.
I'm also sure your team is wondering which category applies to them. You should remove the ambiguity and address the issue now so there are no questions and no uncertainties about the future work culture of the company. The last thing anyone needs now is more uncertainty.
Define the focus of the company and where you will allocate resources.
The team is likely wondering how the priorities of the company will change after the pandemic, if at all. Perhaps going for a new round of financing is in the cards, or maybe you will be doubling down on the product. Perhaps marketing will play a central role in order to gain traction. Now is the time to define your priorities and the focus of the company for the day after.
Once the pandemic ends, the last thing you want is to find yourself and your team confused about what's next.
Cultivate some key relationships now that you can leverage later on.
If I was looking for silver lining in these crazy times, I would say that people are more accessible and reaching someone who would normally be out of reach is easier. Most people are at home and have spare time on their hands, at least compared to the days before the pandemic.
Now is the time to get on the radar of the people in your industry who can help your company move forward. Use this time to get on their radar and consider solidifying that relationship with a cup of coffee; virtual for now, and in-person later on.
Nov 21, 2020