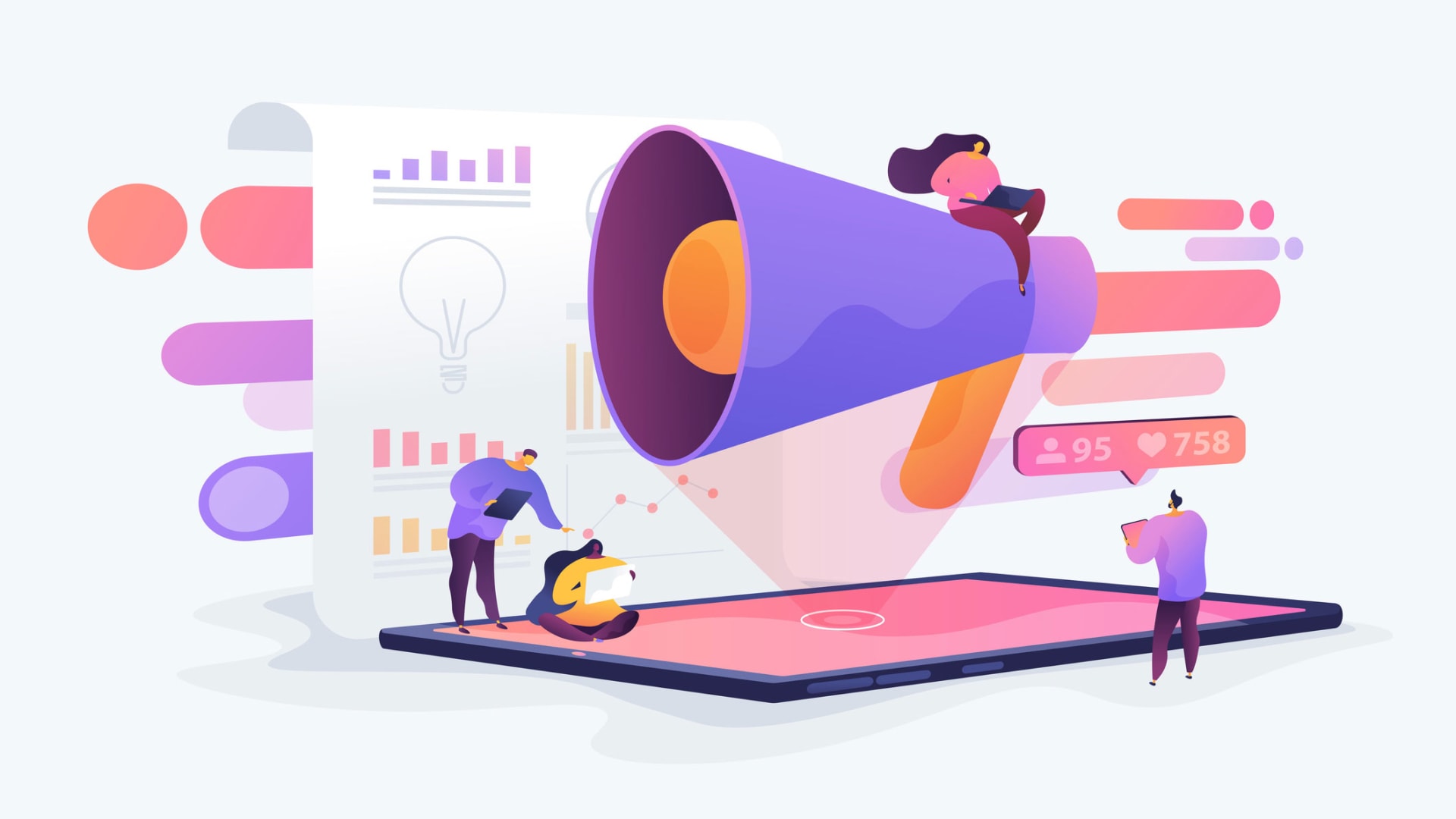 I don't think anyone needs convincing that social media can be a very effective component of a company's overall marketing strategy.
Here are five reasons you should capitalize on Instagram as part of your overall social media strategy.
1. Showcase your company culture.
It's no secret that company culture has become one of, if not the absolute most important thing when recruiting talent. Top engineers, for example, are not going to join your company because you offered them a thousand dollars more than the next company. The most talented engineers out there want two things when joining a company: A technical challenge and great company culture.
Nothing says "Come work for us" better than happy employees and an overall good company vibe.
Now it's true that you can show company culture on other platforms too, but whether it's company offfsites, happy hours, or any other company event, the best way to show what it's like to work with you is on the world's leading visual platform, Instagram.
2. Highlight your employees.
After talent acquisition, the second-biggest challenge for most companies today is employee retention. There are never enough engineers out there and there is endless demand, which means that your employees are constantly being approached with different opportunities.
Now don't get me wrong. If employees aren't happy and you don't treat them well, this strategy won't help. But imagine if your marketing department highlighted an employee on the company Instagram account once a week.
A picture of the person and a few paragraphs about what makes them unique. How do you think that'll make that employee feel? The reason this works better on Instagram than other platforms is the visual nature of the platform, or said in another way, people like to see their own face.
3. Make your product more accessible to new audiences.
This point is slightly controversial, but while your primary target audience might not be on Instagram, don't forget that the younger generation who is all over Instagram might become your target audience pretty soon.
Even if that's not the case, you simply never know who will encounter your brand on Instagram and what that random encounter might lead to.
I'll give you this. If you're very limited on marketing resources and your target audience consists of CTOs, then maybe Instagram shouldn't be your first platform, but as you scale your marketing efforts, remember there are a lot of opportunities on Instagram. You simply never know.
4. Let your existing content go farther and wider.
Here is a tip that too many marketing professionals ignore: Every blog post can also be multiple tweets. Every podcast episode can also be many Facebook posts. And every video can be many Instagram posts.
Every piece of content can be repurposed on various platforms. So instead of getting a hundred readers of your article, take that same article and extract some good quotes. Then design a nice flyer with that quote and post it on Instagram. And just like that, you have 100 readers of the post and more Instagram followers for the company.
5. Give your audience a visual stage.
This point is crucial. Instead of trying to sell your product to a potential investor or partner, how about you give them a stage, which in turn will strengthen the relationship with them?
Whether it's an interview with that person, a list on which you include that person, or a simple feature on social media, everyone has an ego and when you stroke that ego, everyone is happy.

As we said above, people like to see their own face, so try featuring an existing or potential partner on your company Instagram account, something that takes close to zero effort, and watch how happy it makes them.
Companies need to prioritize, and it's true that Instagram might not be as relevant for you as LinkedIn is, but don't write off Instagram so fast because it could bring you some amazing opportunities down the road.
May 12, 2022