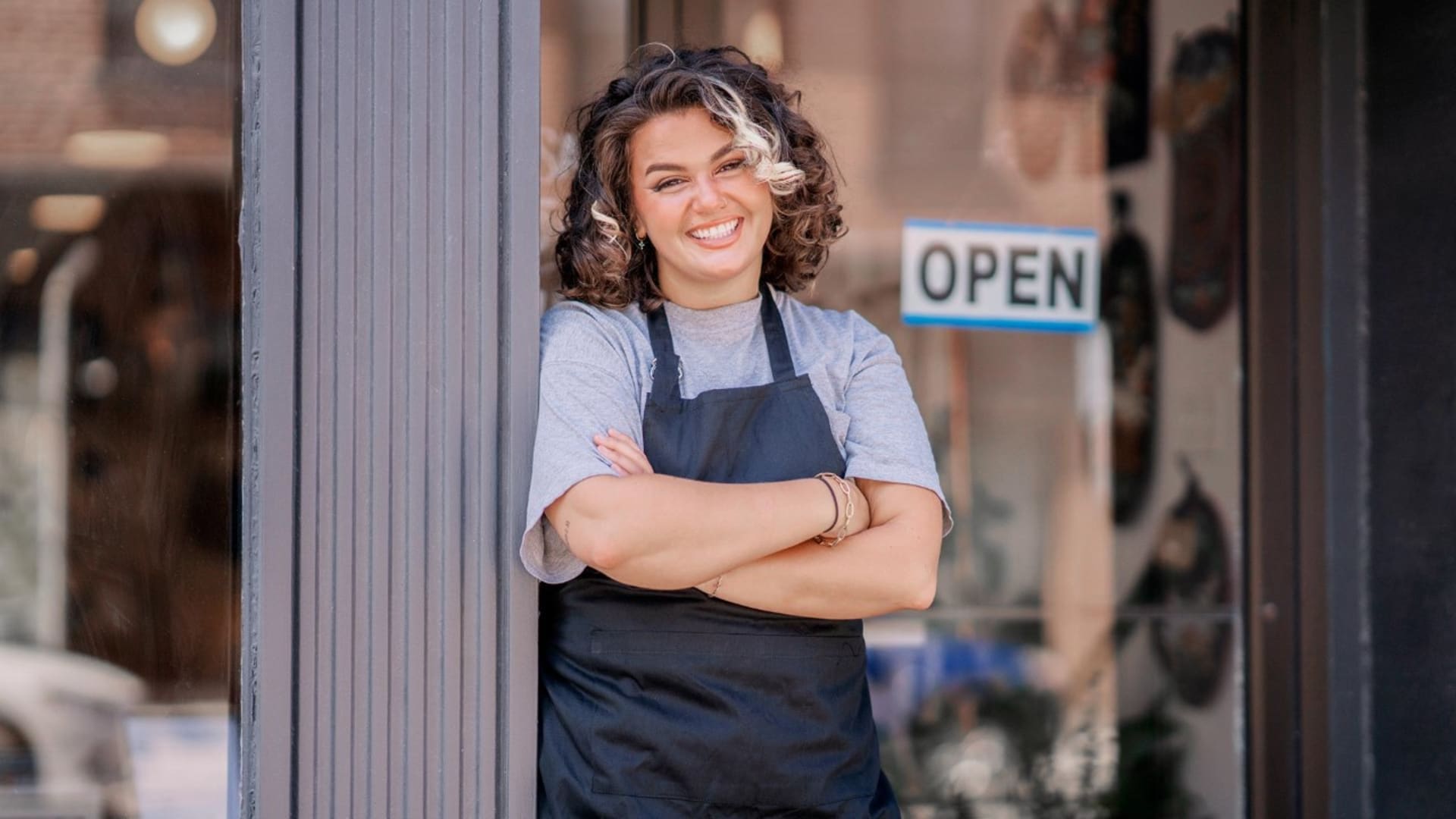 There are no age limits on the dream of entrepreneurship, a fact that comes through loud and clear in the "2021 Hiscox Encore Entrepreneur Report." For every Mark Zuckerberg, who launched Facebook before his 20th birthday, there is a Ray Kroc, who started growing McDonald's into the world's largest fast-food chain at age 52.
The Hiscox report is based on a survey, conducted by Wakefield Research between November 24 and December 4, 2020, of 400 Encore Entrepreneurs - U.S. small business owners who started their first businesses at age 50 or older. "We wanted to explore their motivations for starting businesses, what factors contributed to their successes, and how the COVID-19 pandemic impacted them," says Lucy Baines, senior communications and marketing manager at Hiscox USA.
Here are some of its key findings:
The most common reason (24 percent) Encore Entrepreneurs gave for starting their own businesses was to pursue a personal passion, which Baines cites as compelling evidence that "it's never too late to pursue your dreams." Other motivations included a desire to gain greater financial independence (23 percent), make more money (22 percent), and have greater control over their own schedules (20 percent).
Traditionally, we think of the golden years as a time for easing off the pedal. For Encore Entrepreneurs, this couldn't be more untrue. The Hiscox report found that, as older entrepreneurs progressed with their businesses, they committed more and more time to them, a trend that accelerated with increasing age. Those aged 50 to 55 worked an average of 43 hours per week, those between 56 and 61 put in 46 hours a week, and those 62 to 67 were on the job 47 hours a week.
Baines sees a correlation between this finding and the importance Encore Entrepreneurs place on pursuing a personal passion. "They are doing something they love, and that's reflected in the number of hours they put in."
Financial reward exceeds expectations
While 45 percent of survey respondents expected to increase their income compared to their salaries at their last full-time jobs, 68 percent ended up achieving that goal…eventually. "Success didn't happen overnight," Baines cautions. "It took an average of two years, and plenty of hard work."
Of those who started their businesses with making more money or achieving greater financial independence as their primary reason, 73% achieved what they set out to do. "This is one of the rare instances where it seems the grass is really greener on the other side," Baines comments. "Perhaps this is evidence of the outstanding dedication and focus among Encore Entrepreneurs."
Confident, with the hunger to learn more
Probing the secret sauce behind Encore Entrepreneurs' successes, the survey asked about advantages they may have enjoyed, such as financial resources and networks of connections, but a single factor stood out above all else: confidence. Forty-three percent cited it as the most important advantage to starting a business at age 50 or older.
At the same time, many respondents recognized the need in today's digital, customer-centric marketplace for greater knowledge about specific, digitally driven skillsets. Thirty-five percent wished they had acquired more marketing experience, and 33 percent regretted not having learned more about e-commerce fundamentals.
No immunity from the pandemic
Passion, optimism, confidence, and hard work have provided a powerful success formula for Encore Entrepreneurs, but not enough to fend off the harsh consequences of a worldwide pandemic. More than seven in 10 reported having suffered a major or moderate impact on their businesses because of COVID-19, and 31 percent said they will retire later than planned, as a result. Forty percent feel their businesses could not survive another economic shutdown.
Yet, "there may be a silver lining," Baines noted. 63 percent of survey respondents believe the pandemic actually will spur even more people in the 50-plus age group to abandon full-time employment in favor of starting their own businesses in the coming years.
Plenty of dedication, not enough protection
Given that the primary reason Encore Entrepreneurs give for starting their own businesses is to pursue a personal passion, it is surprising that so many are not doing more to protect them. "This is something they love, something they've created and poured their blood, sweat, and tears into," Baines says. "Despite that, 42 percent of them do not have business insurance, and I think that is quite sobering."
On the bright side, 26 percent of those uncovered business owners said they plan on getting business insurance. In light of the self-awareness Encore Entrepreneurs have demonstrated in areas such as the need for upgrading modern business skills, it should not be surprising to see them complementing such skills with the insurance coverages that will protect the endeavors they are so passionate about, and let them sleep better at night.
Nov 3, 2021