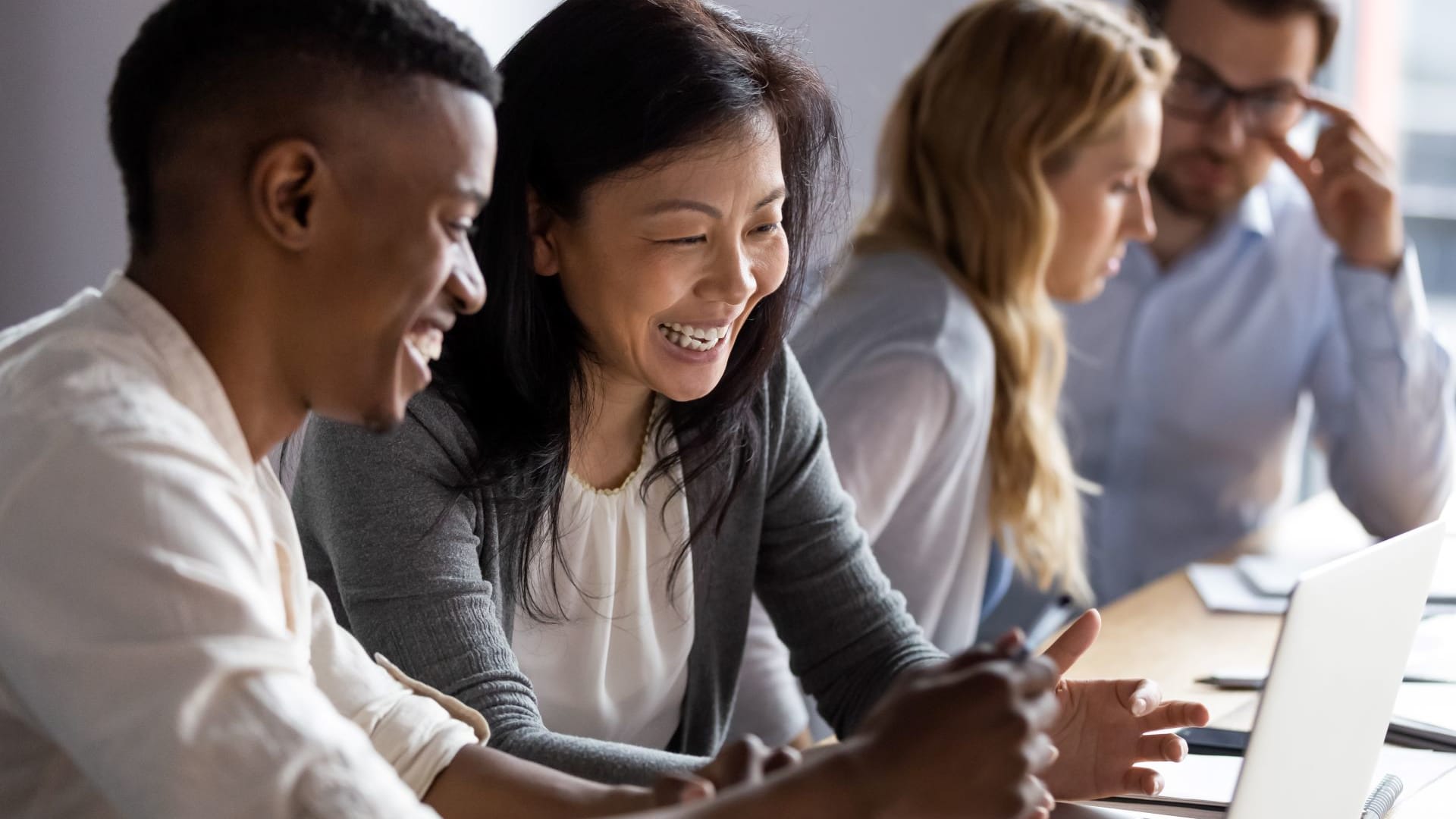 Focusing on diversity and inclusion in your small business is good for a lot of things, like employee morale and perception in the community. But research shows that diverse businesses are leading in other ways too. Why is diversity good for business, and how can your business become more diverse? Here's what you need to know.
What do diversity and inclusion mean?
Let's start by defining diversity and inclusion. According to the Global Diversity Practice, diversity is recognizing our differences, and inclusion is appreciating our differences. These differences could be race and ethnicity, age, gender, or religion, or they could be less obvious, like education background, tenure in the organization, or personality, (e.g., whether someone is an introvert or extrovert).
Businesses with high levels of diversity and inclusion recognize and appreciate that each of us has a distinct set of qualities and experiences and aims to make the best use of those qualities and experiences on the job.
The Hiscox USA 2022 Diversity in Small Business Report surveyed 400 businesses with 50 or fewer employees. Respondents were asked about the level of gender and racial/ethnic diversity in their business, about how their business has fared over the past few years, and about changes they have made. The results provide interesting insight into the advantages businesses have when they prioritize diversity and inclusion.
Diverse businesses fared better during the pandemic
Businesses that have moderate to high levels of racial and ethnic diversity have seen their business grow an average of 72 percent during the past two years, compared to 45 percent for those businesses that have little diversity.
While most businesses had to scramble to retain existing customers and attract new ones during the pandemic, diverse businesses had an edge. More than 62 percent of businesses with moderate to high racial and ethnic diversity saw an increase in their customer base due to the increase in social awareness seen during the pandemic. And this tendency for customers to support businesses with values that align with their own--voting with their wallets, so to speak--doesn't appear to be a temporary thing. Seventy-one percent of these businesses said the increase has continued for at least six months.
Creativity and innovation reign at diverse businesses
If the pandemic taught us anything, it was how to be flexible. Businesses had to find new ways of marketing, producing, and distributing their products and services. Diverse businesses just do it better.
Over the lifetime of the business, diverse organizations launched an average of 24 new products or services. For businesses with little diversity, the average was 14.
During the past two years, businesses that described themselves as having moderate to high racial and ethnic diversity pivoted by trying new marketing methods (34 percent) or expanding their customer base (34 percent). By contrast, 39 percent of businesses with little to no diversity made no changes.
How to become a more diverse business
Increasing diversity and inclusion may be an ongoing process, but, like every journey, it starts with a first step. Here are some steps you can take:
Identify the priority. Make sure everyone knows that diversity and inclusion are important to your organization.
Be accountable. Give everyone in your company the ability to say, "I don't think that's the right decision."
Recruit inclusively. Business owners tend to recruit from their own networks, which often look very much like they do. Be intentional about creating a more diverse pool of candidates.
Be transparent about compensation. Ensure that everyone is being paid fairly.
Don't forget the 'inclusion' part of D&I. Your efforts shouldn't stop with hiring. Inclusion means making sure everyone has a seat at the table, and that everyone is being asked, 'What do you think?'
The smallest of businesses may find it challenging to increase diversity and inclusion in staffing, but there are other ways. Half (51 percent) of survey respondents said they've made changes, including publicly expressing their support for causes that prioritize diversity (20 percent) and donating to causes fighting for social and racial justice (14 percent).
No matter the size of your business, there are ways you can increase diversity and inclusion if you make it a priority.
The Hiscox Diversity Survey was conducted by Wakefield Research among 400 U.S. small business owners, between December 21, 2021 and January 10, 2022, using an email invitation and an online survey.
Aug 11, 2022