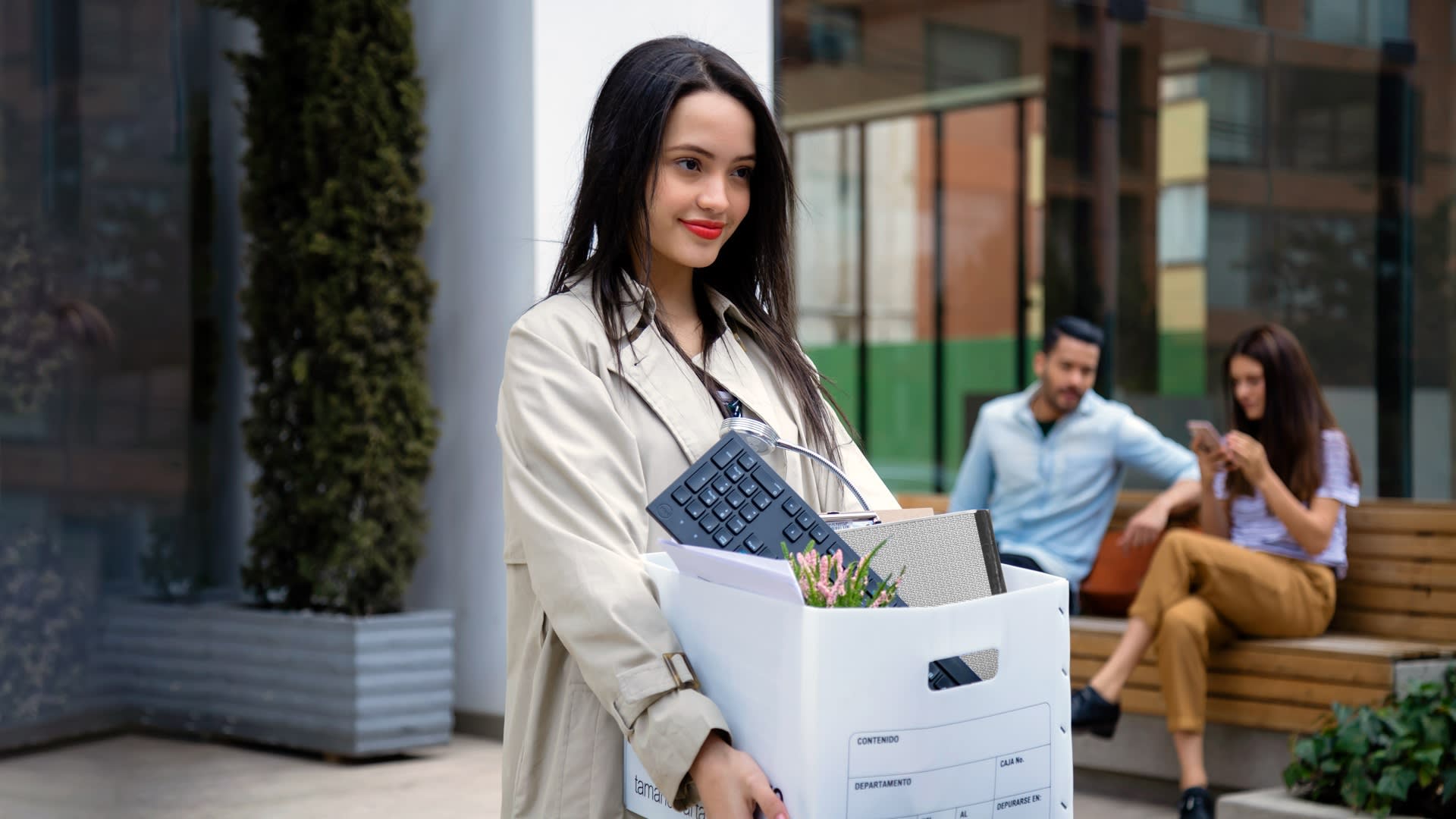 The pandemic has changed a lot of things, including the way many of us think about work. People are leaving their jobs in droves, but where are they going? And can you go there too? If you have a side hustle--a hobby or gig you do outside the hours of your full-time job--maybe it's time to think about turning that into your primary source of revenue.
Here's what you can learn from people who've turned their side hustle into a small business.
Do What You Love
A side hustle is often a way to engage your passion for something that's different from your "day job." According to The Hiscox Side Hustle to Small Business™ study, most side hustlers started their side gig to follow a passion, and a majority did so in a different industry from the one they last worked in.
Kat Carney of Swell & Stone always wanted to be a photographer, but it was only a side hustle for several years. When she decided to make it her full-time job, she began shooting traditional weddings but quickly found it wasn't for her. She said, "(I) very quickly realized this was not for me. I don't really like any part of this. I'm not interested in the imagery - it's a lot of repetition." But what she was interested in was outdoor adventure. So now, her full-time business is planning and photographing outdoor weddings and elopements.
"Do the Thing"
Starting with a side hustle is a great way to get proof of concept for your business. No matter how good everything looks on paper, you won't really know if people will buy what you're selling until you let them know they can. Starting a side business while working at a full-time job that pays the bills will help you determine if your business idea will really fly.
Elle Overholt of Forth LLC started career counseling for college students as a volunteer while working full-time at a consulting firm. On the Hiscox Side Hustle to Small Business Podcast, she explains that she had an idea to do it as a full-time job but wasn't sure if it would take off until she heard from a friend and mentor. "She owns a small business, and she said, 'No matter what, it doesn't matter if you have the best business plan in the world, it doesn't matter if you know exactly your revenue plan. If you don't do the thing, you're never going to know if you can do the thing. If no one wants to buy it, or if you don't like doing it, it means nothing.'"
Have a Plan
According to the Hiscox study, the average entrepreneur spent 19 months operating their side hustle before they felt ready to quit their full-time job. And once they did, it took an average of three years before making the same annual income they were earning at the job they left. So make sure you have a financial plan in place for those first few years, which could be lean.
Once these entrepreneurs got going, though, they ramped up quickly. On average, they hired their first employee just seven months after leaving their full-time job.
Is Now the Time?
How do you know if the time is right to turn your side hustle into a full-time business? It may seem counterintuitive, but you might want to think about failure. What's the worst that could happen if you can't make a living at your business? For most people, it means you'd have to go back to working full time for somebody else. That's probably not the worst thing in the world.
If you're already making money at your side hustle, you're off to a good start. However, if you have a side hustle you love, have seen some success, and have a solid business plan, why not go for it?
Melissa Porras of Nomad Artisan Company says, "You will never know if you don't start. There's always that 'what if?' in the back of your mind. So it's better to try and fail, whatever you think failure might be, than to not try at all. Because if you don't try, you're never going to get there either way."
Jun 8, 2022