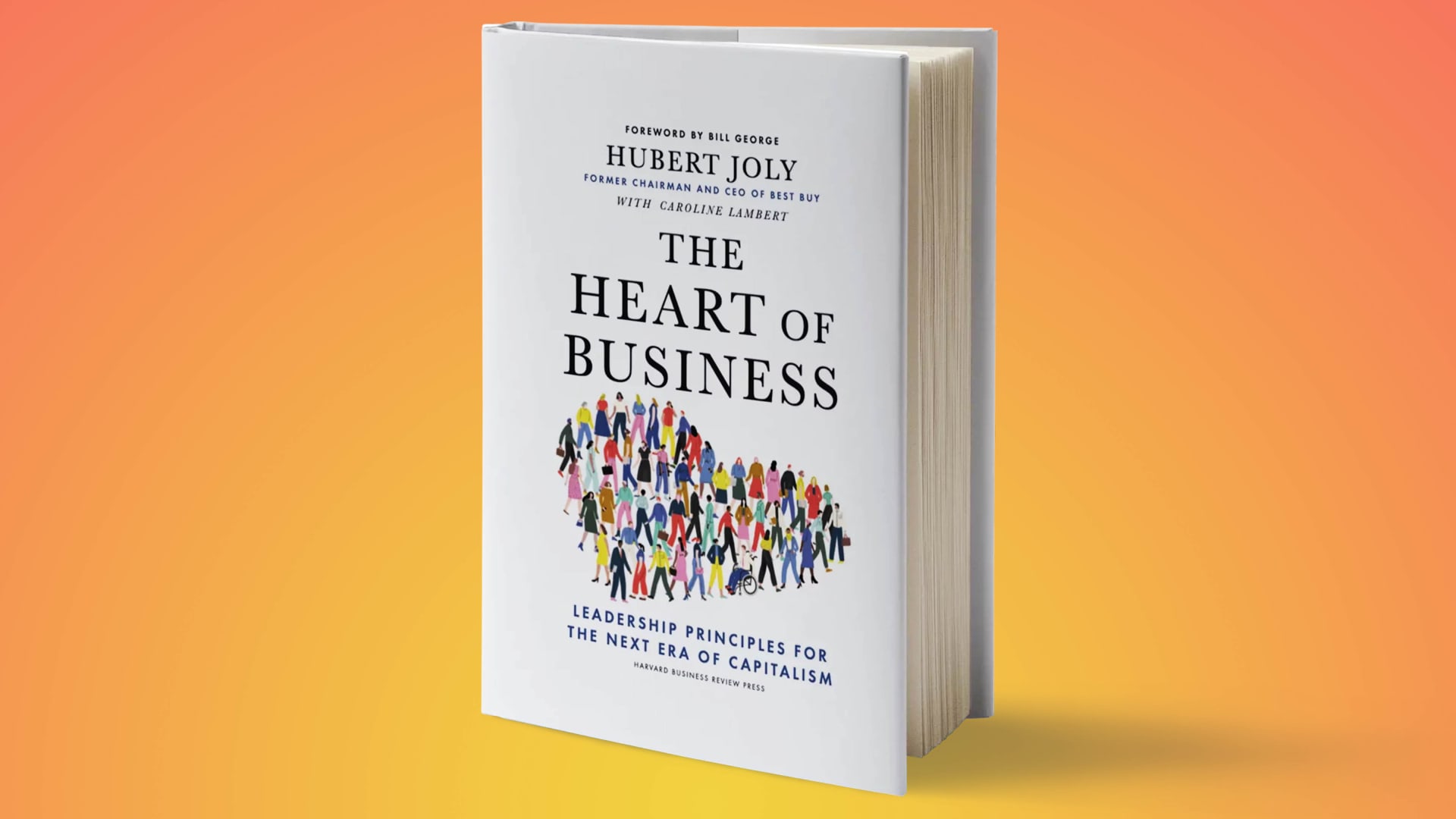 When Hubert Joly joined Best Buy in 2012 the retailer was in disarray. He turned the company around with a relentless focus on not just price but customer service and experience. Here, in an excerpt from his new book, The Heart of Business: Leadership Principles for the Next Era of Capitalism, Joly explains how suppliers were the key to competing with Amazon:
Arm wrestling with suppliers to minimize costs and improve margins is a good thing, especially in a turnaround, right? Yes, dealing with suppliers involves some arm wrestling. But this does not exclude partnering in a way that benefits both sides. The way Best Buy has worked with its vendors, including those who are supposed to be its competitors, has been a key ingredient of its resurgence and illustrates how such partnerships transcend a view of the business world as a zero-sum game.
When I joined Best Buy, we were in a strange position with many of our vendors, from Apple and Microsoft to Sony. They were developing their own retail stores, which could compete with ours. At the same time, Best Buy operated thousands of stores that offered the kind of proximity and reach they needed to commercialize their technology. I knew from my experience in the travel industry that vendors could be a source of revenue for us. And we needed a way to cover our costs: shortly after I started, we had decided to match online prices to discourage "show-rooming"--when potential customers come to the store for advice and to try products out but end up buying online. Best Buy needed its suppliers, and suppliers needed Best Buy. There had to be ways we could help each other, possibly through strategic partnerships.
During my first week on the job at Best Buy, I said as much to the Minneapolis Star Tribune. J. K. Shin, then co-chief executive of Samsung Electronics, took me at my word and flew to Minneapolis to discuss the idea. Over dinner, we explored how we could create Samsung mini-stores exclusively within Best Buy stores. This store within-a-store idea would save Samsung much time and capital while also giving customers keen to try out Samsung's hot new Galaxy products good reasons to visit Best Buy stores. Samsung could focus on product and innovation while Best Buy would take care of retail. This made so much sense for both companies and for our customers. By the end of dinner, we shook hands on it.
We unveiled the Samsung Experience--the brand's showcase--at the Best Buy store in New York City's Union Square a few months later. It worked. Soon, there were Samsung Experience mini-stores in all Best Buy stores around the country, helping Samsung ramp up its sales in the United States and helping us offset our costs.
We applied the same model with other suppliers, including Microsoft, Sony, LG, AT&T, Verizon, Sprint, Canon, Nikon, and Google. The strategy contributed to revitalizing Sony's ailing TV business. Apple, with whom we had developed the first store-within-a-store experience back in 2007, also decided to double down and invest more in our space, even though they had their own flagship retail fleet. And in 2019, Apple announced that Best Buy would service Apple products, helping the many customers who do not live near an Apple store. Great for the customers, great for Apple, and great for Best Buy, as this meant another reason for customers to visit our stores.
If Best Buy had remained a company whose mission was to sell electronics, showrooming might well have killed us, as more and more customers used us to look at products and then ordered them from Amazon. But we found ways to effectively partner with the world's foremost tech companies around our redefined purpose of enriching people's lives through technology so that, now, they finance their own brand corners in our stores, including marketing and staff training. We transformed showrooming into what we call showcasing.
And so, if you walk into a Best Buy store today, you will find an Apple store, a Microsoft store, and a Samsung store, as well as Sony, LG, and Google stores.
Yes, Amazon, the disruptive competitor, the Goliath that was supposed to kill us.
We had always sold Amazon's products--beginning with the Kindle tablet. As Amazon expanded their product line to include a vast array of Alexa-enabled products, we dedicated space to them and did live demos right next to the equivalent space dedicated to Google's competing products. Whereas the world saw Amazon as an existential threat to Best Buy, we saw another mutually beneficial partnership that could become a showcasing success story.
An even bigger opportunity came in 2018 around Amazon's new FireTV platform. At a press conference in our Bellevue store across the water from Amazon's Seattle headquarters, Jeff Bezos and I jointly announced an expanded partnership. Amazon gave Best Buy the exclusive rights to sell FireTV embedded in smart TVs. The only place to buy nearly a dozen models would be at a Best Buy store and through Best Buy on Amazon.com.
"A TV is a considered purchase," Jeff explained during the press conference. "People do want to come in and see the TV. They want to experiment with the TV--try it out."
The Star Tribune found the moment surreal. "Jeff Bezos, whose company many once thought would put Best Buy out of business, not only trading compliments with his competitor, but also acknowledging he could use its help to sell products," it read.
"Physical stores aren't going anywhere," Jeff said. "E-commerce is going to be a part of everything, but not the whole thing."
This "coup" was in fact the natural extension of putting purpose and people at the heart of business. Jeff told me that the trust that our two teams had built working together over the previous years had been essential to his decision to partner so closely.
Reprinted by permission of Harvard Business Review Press. Adapted from The Heart of Business: Leadership Principles for the Next Era of Capitalism by Hubert Joly. Copyright 2021 Hubert Joly. All rights reserved.
May 5, 2021