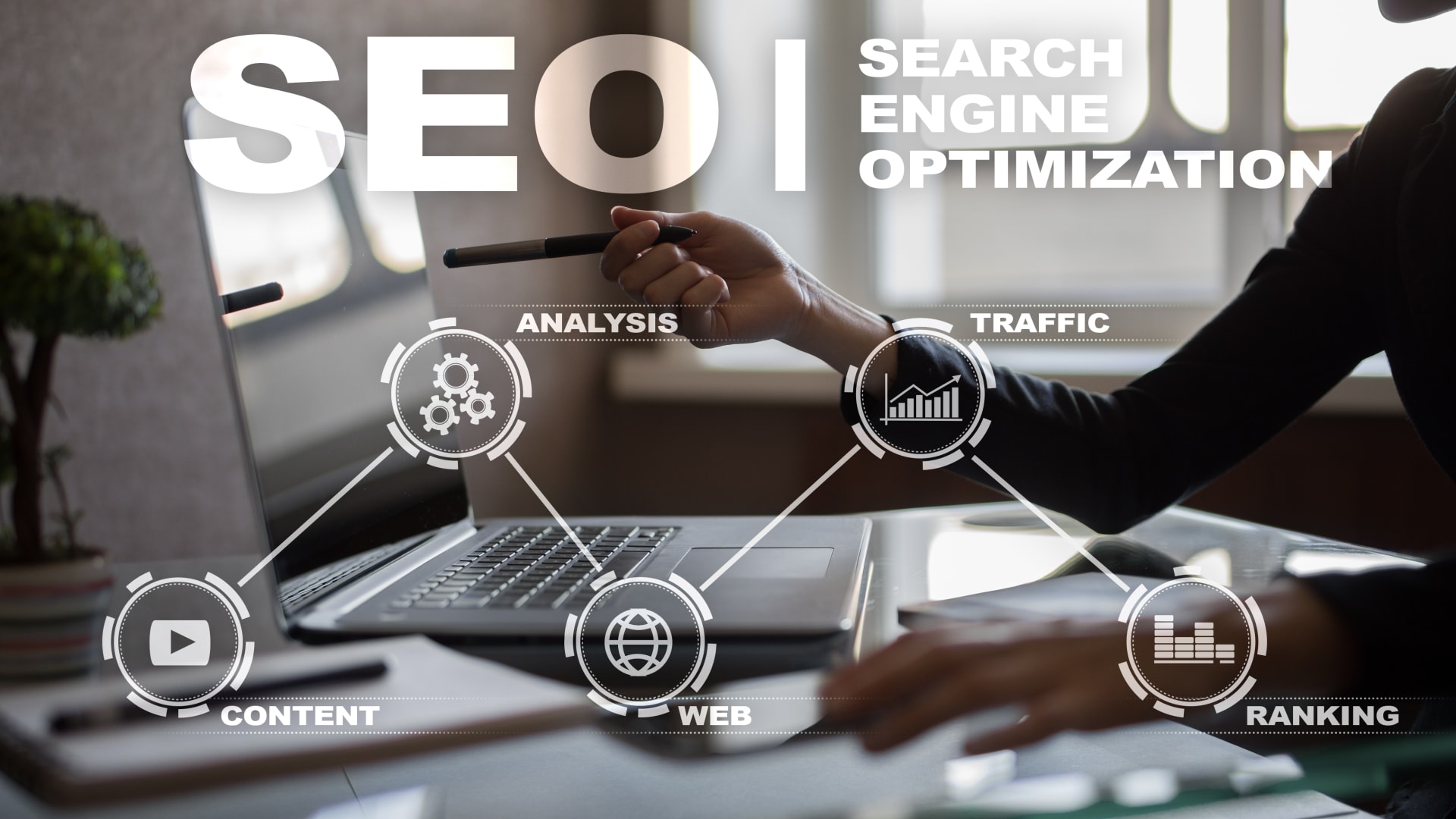 Cindy Rimbey launched CR Gutters in Sumner, Washington, almost 40 years ago with a single truck that she drove door-to-door prospecting for customers. Today, the business, which she co-owns with her son Nick, has nine trucks, 28 employees, and a constantly expanding roster of residential and commercial customers throughout the greater Tacoma area. Her customer acquisition strategy has changed just as radically over the years, and search engine optimization (SEO) is now its primary driver.
Rimbey was an early adopter of SEO almost a decade ago, which turned out to be a wise decision. Nowadays, 86 percent of consumers rely on the internet to find local businesses, and 29 percent search for local businesses at least once a week. More and more small and midsize businesses (SMBs) have come to realize that SEO is an effective and affordable way to increase customer engagement, website traffic, and conversions. But getting there is not always easy, as Rimbey can attest.
"When we first started with SEO, we hooked up with a provider that made all the promises in the world," she recalls. "They got me to the number one spot on Google pretty easily, since SEO was really still in its infancy, but then Google did an algorithm change and everything crashed."
SEO is not set-and-forget
In fact, SEO best practices are constantly being improved and updated. It's important that SMBs keep pace in order to optimize their SEO performance. Since Google now makes many of algorithm changes every year, keeping up can be a challenge. SEO cannot be a set-it-and-forget-it proposition. Achieving maximum results requires specialized skillsets. The most common mistake many SMBs make is failing to find a partner with the right skillsets to meet their specific SEO needs.
An important part of SEO hygiene is conducting regular audits. An SEO audit should focus on the KPIs most important to the individual business. Some common ones are organic traffic, keyword ranking, bounce rate, and sales or lead generation. A comprehensive audit should scrutinize website architecture (which is important for keeping up with algorithmic updates), backlinks, and content.
When CR Gutters' SEO performance tanked, Rimbey jumped ship to another provider, but to no avail. "He basically did nothing, so I just lost traction there for about six months," she says. She had better luck with her third provider, who got her company to the top of search page rankings in six or seven nearby cities.
"That was important to us, because we do a lot of branding," Rimbey explains. CR Gutters trucks boast eye-catching graphics that prominently feature the company's website URL, phone number, and its "We do gutters!" logo. The company carries that same look through its ads on buses and billboards to reinforce its branding. "When prospective customers do a Google search and see our name, they're reminded that they've heard of our company before through all our other branding efforts," she says.
Supporting rapid growth
With CR Gutters continuing to grow steadily, top-of-page search rankings in six or seven cities were no longer enough. "I wanted to be everywhere, and I wanted it to happen quickly," Rimbey says. "The provider I was using was unable to do that, so I met with iLocal. They said they could, and they did."
Since switching to iLocal early in 2021, Rimbey regularly searches "gutters," "rain gutters," and related terms for about 70 municipalities in her company's extended marketplace. "We routinely come up number one on every page," she says. "We sit down with the iLocal team every couple of months to go over what we're doing, and they send us regular reports. Partnering with them has helped me learn more about how SEO works, what's effective, and what's not."
Rimbey also turned over responsibility for her company's website to iLocal, a move she says complements the SEO initiative. "I think I've always had a pretty good website, but they made it a bit more user-friendly and up-to-date, and they tweaked it on the backend. It's very important that people be able to navigate the site easily."
Rimbey sees lots more growth ahead for CR Gutters, thanks in large part to its SEO strategy. But it has created one problem. "The truth is, we are turning down new business now because we're so busy," she laments. "But as problems go, that's a great one to have."
Want to learn more about iLocal? Click here!
Jan 11, 2022