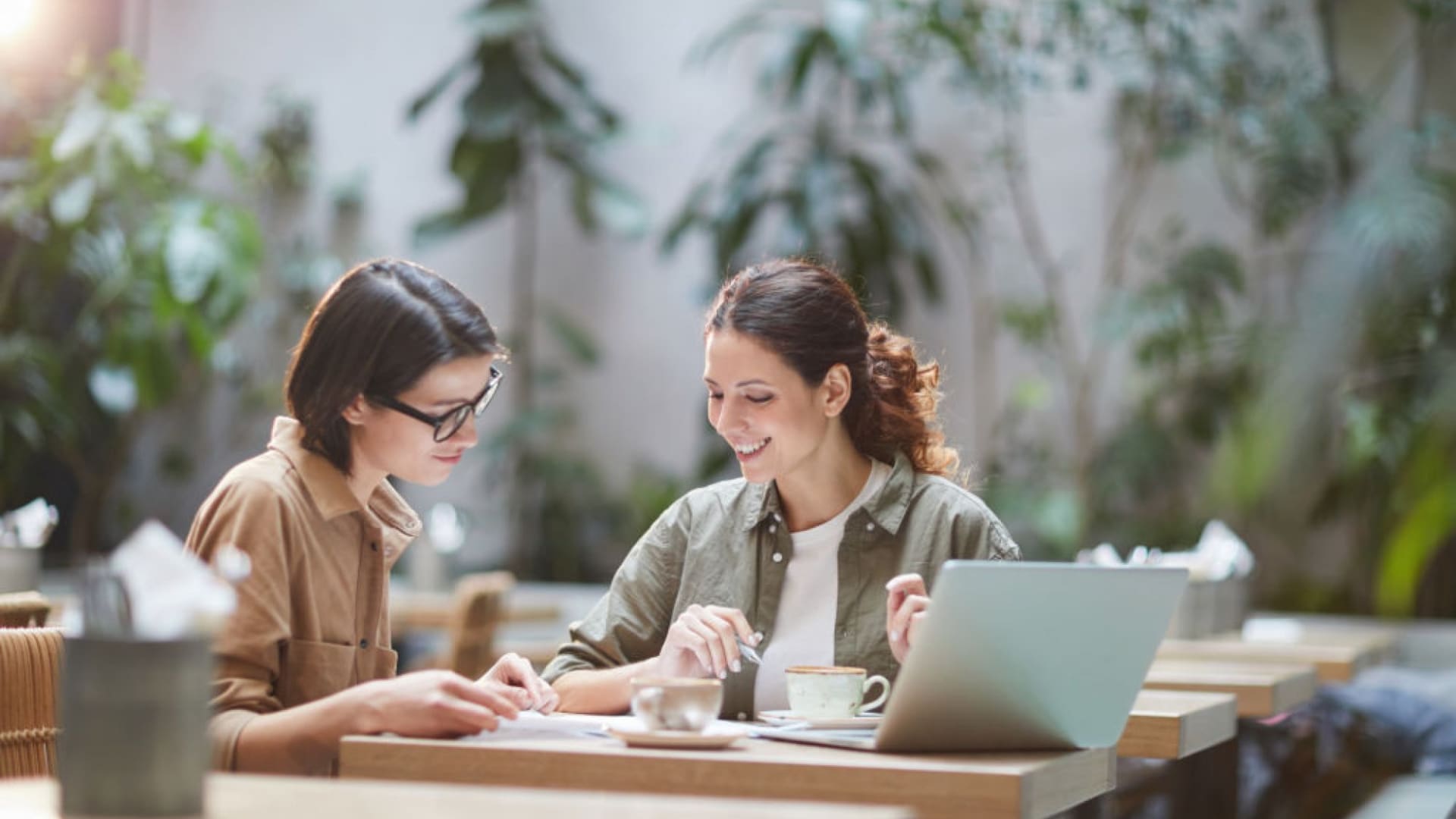 In 1998, I happened upon Julia Child at a local bakery. In town for an industry event, she was on her own and accepted an invitation to lunch. Meeting an icon is one thing, but sitting down to a meal and exchanging stories is another.
I walked away full of even greater appreciation for a woman who had long been an inspiration to me. As many know, Child embarked on a culinary career later in life, graduating from Le Cordon Bleu when she was 38 years old. After launching my own marketing communications firm at the age of 40, I could appreciate the courage and fortitude Child needed to succeed.
In business for more than 30 years now, I always go back to the basics that Child so often reinforced.
1. The Results You Want Can't Be Rushed
Business and innovation may seem to move at a frantic pace, but success typically doesn't happen overnight. It took Child nine years to publish her first cookbook, representing years of research, rewrites, and rejections. She stayed focused and persevered.
Early on in my business during my morning runs, I would think about how I could break through to the next stage. I found that I needed to bring something new to the table regularly. I needed to give my clients a fresh perspective, a new approach, or a novel campaign. Ten years in, I had clients like Nike and Leatherman. I had broken through.
Businesses are always evolving, never standing still. There's always a new level to achieve, so never stop thinking about how you can orchestrate the next step up, whether for your own company or for your clients.
2. Today's Mistake Is a Lesson for Tomorrow
Julia's PBS cooking show was aired live, mistakes and all. One of the reasons why she was so relatable was because she owned her blunders, and she showed her audiences how you can fix them and move forward.
Mistakes happen. It's how we recover from them that defines us. I've tried to instill in my staff that falling short isn't a failure, it's a learning opportunity.
Be as transparent about your challenges as you are with your successes, especially with your team. You have strength in numbers, and by collaborating, you can often develop creative and effective solutions for next time.
3. Become a Lifelong Learner
Once she discovered French cuisine, Child's world and curiosity opened up. She partnered with and learned from many chefs, including the famed James Beard. She deconstructed an intimidating culinary art and turned it into something accessible for American home cooks.
As a communications professional, my French cuisine may be technology, health care, consumer products, or financial services. Like Child, I am devouring information, industry news as well as marketing trends, to learn as much as I can to ensure a client's story is accurate, relatable, and relevant to its many audiences.
Always look for opportunities to learn and understand where your industry and audiences are headed. The information you glean will help you innovate to meet them.
4. Find Your Own Recipe for Inspiration
Inspiration can come from surprising places. It may be other entrepreneurs, other brands, or something that seems completely unrelated to your field. The essential skill is turning that inspiration into action that drives results. Personally, I will keep looking to Child's legacy as I approach each communications challenge with curiosity, creativity, and passion.
Nov 12, 2021