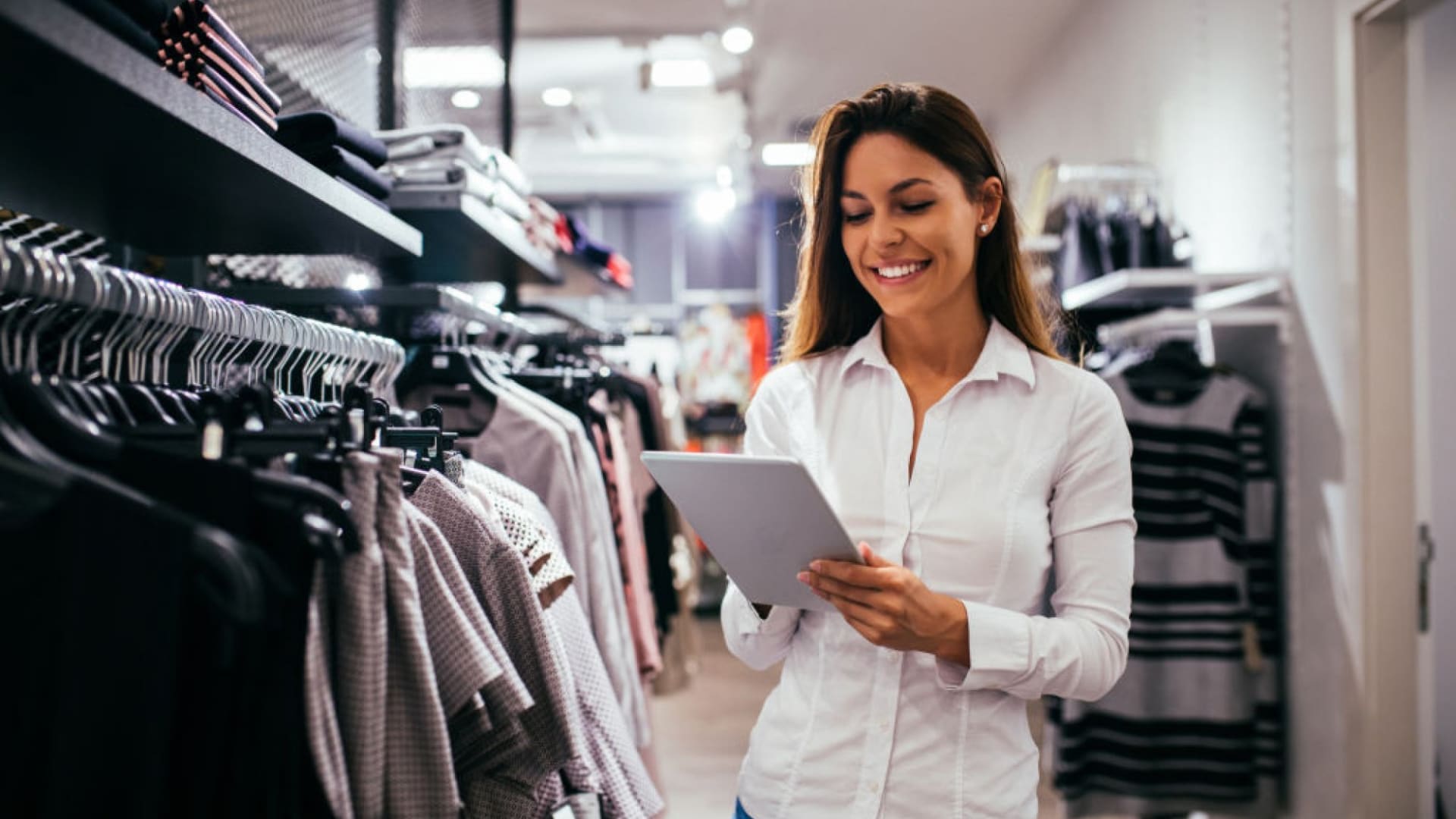 Keeping your customers coming back for more in the way of designing a successful in-store retail experience is crucial when it comes to the success of your business. While this fact can most certainly be a tricky thing to do, it definitely isn't an impossible task. In this brief article, we will be exploring the top seven ways that certain brands are building highly efficient in-store retail experiences.
1. Try before you buy
One of the best things you can do to improve your store's retail experience is to let your customers try your product before they make a purchase. Many stores no longer allow this, which can detract from your customers' experience. The more you allow your customers to try different products and experience them firsthand, the more likely they will want to invest in the product.
2. Be there to assist
People are becoming less and less available. We live fast-paced, stress-filled lives, and the more help we can get from chatbots and automation, the more we pull away from the customer service aspect of owning a store. Be there personally for your customers, have people readily available to answer questions, and point your customers in the right direction of things. The more you can be there for them, whether you have a brick-and-mortar or e-commerce store, the more likely you will have repeat customers.
3. Offer convenience
Whether your business is online or in-person, the more convenient, the better. More stores are beginning to offer products for purchase via vending machines, easy returns, and grab-and-go options. If you have an e-commerce presence, offer fast, free shipping, or other rewards. Consumers thrive on convenience and easy shopping options. Get creative, and you can set yourself apart from the competition.
4. Tie together your in-store and online experience
If you do not have an online store in addition to your brick-and-mortar store, you really need to consider creating one. Make sure you keep your website current. If you have activities that can bring people in your doors, whether it is crafting products or flash sale specials, have a calendar on your website and keep it up to date. Have your items available online for fast purchasing, quick customer service, and finding out more about you, your merchandise, and why you are different from everyone else.
5. Change the checkout experience
People don't like waiting. The longer the line and checkout experience, the more likely your customers will simply opt to walk out of your store. Whether you choose to use self-checkout, hire more associates, offer in-app checkout, or even use vending machines, of the more purchasing options that work the best for your store, the better it will be in the long run. Multiple options ensures that you boost sales and keep your customers coming back.
6. Provide entertainment
If you can invest in entertainment systems for your customers, you will find that they will end up sticking around and browsing a bit longer than not. Have a sports store? Keep seasonal games on. If you have a website, be sure to develop a blog to keep your customers on your website longer and learning about certain things that apply to your business. Branch out and get creative with things such as having in-store gaming, real-life models instead of mannequins, virtual try-ons of makeup or clothing, or being able to search through your items via an online catalog (in-store). If you can get creative about what entertainment you can provide to your customers to get them to browse longer, the more likely they will be buy more of your product.
7. Be community-focused
The more a part of the community you are, the more your customers will connect with you and your business. Whether you opt to donate money or time, bring a face to your business in order to show others that you genuinely care about your community and the people in it. Put up signs and displays that show people where their money is going thanks to your store, and take pride in the fact that you are giving back to those around you. This is one of the best ways to gain momentum for your business and also feel good doing it.
Building a great in-store retail experience can truly change the way your business runs. You will not only see stronger sales, but you will also see that your customers will end up responding to you on a much better level as well. When it comes to running a successful business, stay on top of the current trends in the market, see what others are doing, and then take those ideas and run with them in a way that works for you and your business. Not everyone is alike, and no two businesses are alike either. What works for you could take time and consideration. Be creative and go with it.
Joel Goldstein is the President of Mr. Checkout, a national network of independent distributors.
Aug 17, 2021