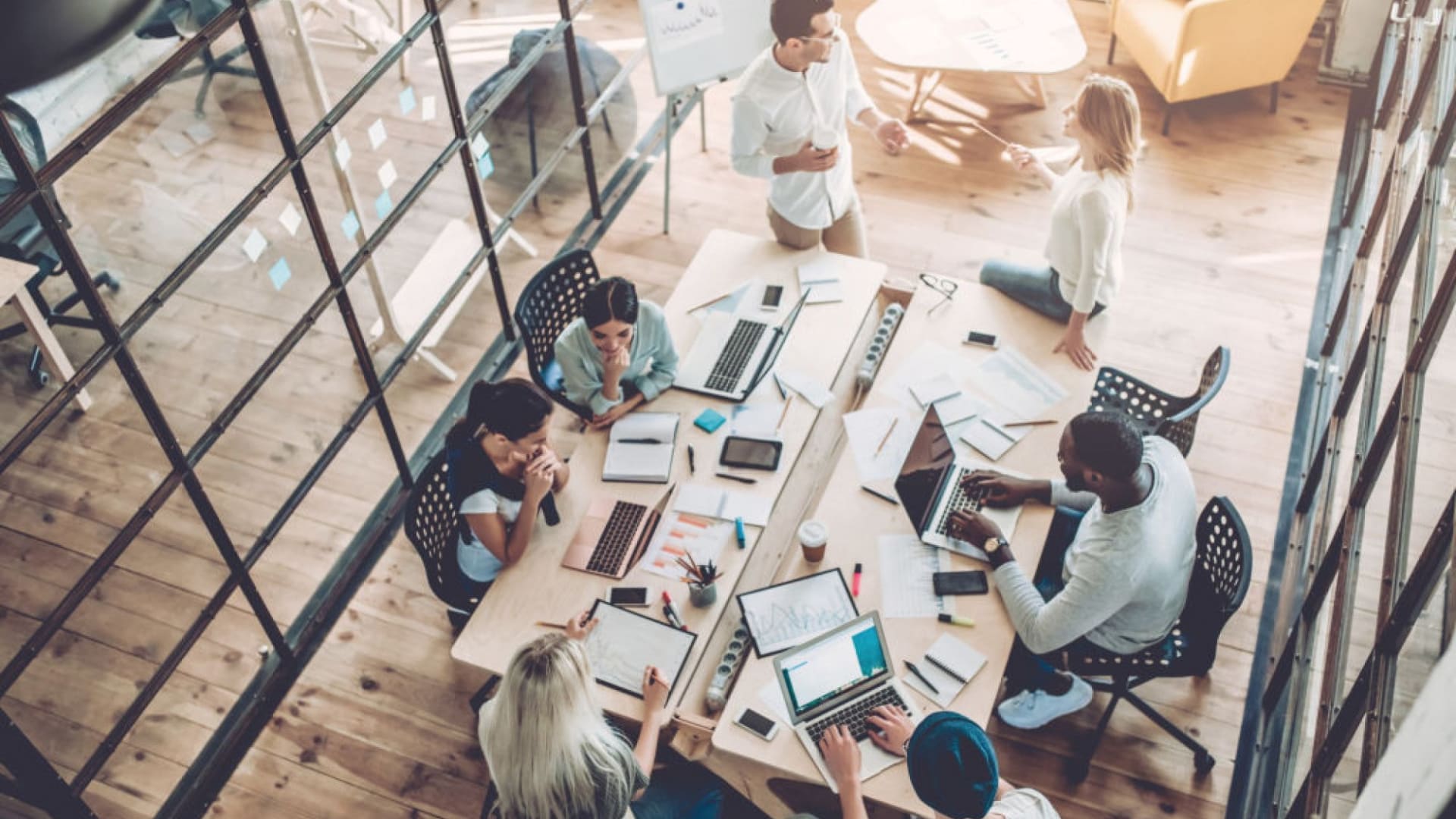 Environmental, social, and governmental (ESG) compliance can be a heavy lift for companies. So too can implementing best practices, collecting the right data, and using that data to build a culture around sustainability. Start-ups, then, could be forgiven for deciding to just ignore ESG considerations until they're large enough to go public. Small and medium-sized enterprises that may never go public could be similarly forgiven.
While they could be forgiven, though, ignoring ESG is still the wrong decision for start-ups, both in the short and long-term. When done correctly, the benefits of instituting a data-based ESG regime outweigh the costs. Just as importantly, instituting a system, even if it is not ideal, will prevent bad habits from settling in that then have to be corrected.
Start-ups and mid-sized companies still stand to reap substantial benefits from collecting and producing investment-grade ESG data. As the name implies, investment-grade ESG data will empower them to get ESG investment, which is slated to rise to $50 trillion by 2025, according to Bloomberg. Good data can also help them identify where they are being wasteful and what habits they develop that, left unchecked, could create major costs down the road.
How, then, can start-ups and mid-sized firms develop responsible ESG programs? First, they should recognize they actually have some advantages they may be overlooking. Chief among these is their comfortable positioning, mostly in the level of scrutiny the public, prospective investors and regulators apply to their ESG performance. With time on their side (at least for now) unlisted companies can avoid the financial and reputational repercussions of disclosing ESG data before they're ready. Instead, these firms can monitor and evaluate ESG best practices from their larger, listed counterparts in their industry and otherwise take their cues from the regulatory landscape.
Next, they should recognize the root of any robust, sustainable ESG program is the materiality assessment performed at the outset. In addition to following the example of large listed companies of the same industry that are further along in their ESG journey, leaders of smaller firms can consult the guidelines made available by the likes of the Sustainable Accounting Standards Board (SASB) and the Task Force on Climate-Related Financial Disclosures (TCFD). Thousands of firms already use these voluntary disclosure frameworks to determine which ESG issues are financially relevant to their organization and, by extension, their stakeholders.
They should supplement this with a comprehensive accounting of the particular ESG-related risks the organization faces, followed by a prioritization of those issues and opportunities for remediation. Consider it an exercise in honest self-reflection. Success requires a reconciliation of the differences between what they and their stakeholders consider to be financially relevant ESG issues.
The importance of stakeholders
This is where the relative light-footedness of smaller firms can prove most helpful. By engaging with their internal stakeholders (i.e., accounting, investor relations, human resources, O&M and legal & compliance division leads), these firms will have a better idea of both the ESG risks they face and their existing capacities to manage and disclose their performance against them. And by engaging with their external stakeholders (i.e., lenders, customer advisory boards, suppliers, and community organizations), they'll ensure the conclusions of their materiality assessment reflect the priorities of their stakeholders. And since smaller companies are generally accountable to fewer third parties, the tasks of adapting which ESG issues are managed and modifying subsequent disclosures in line with stakeholders' specific expectations are comparatively more manageable.
The importance of stakeholder input cannot be overstated. Firms who, for whatever reason, consider their ESG performance to be exempt from scrutiny must appreciate the extent to which it can make or break the relationships most important to their bottom lines.
It's vital, then, for companies to get an ESG program online that satisfies their stakeholders' myriad requirements. Even with comparatively fewer resources to produce and disclose the kind of quant-heavy, investment-grade ESG data generally expected of the big guys, smaller firms must appreciate that any reporting is better than no reporting, just so long as it satisfies the negotiated requirements of priority stakeholders.
Regardless of the size of the organization, the value creation advantages of applying even a rudimentary ESG lens to corporate governance and capital allocation decisions speak for themselves. What's important, though, is that ESG programs are designed with an eye towards scalability.
It's perfectly fine for smaller firms to start by producing ESG data that's mostly qualitative, focusing on disclosure of inputs (i.e., ESG-related company policies and practices) rather than outputs (i.e., results of those policies and practices); after all, these are the foundations of tomorrow's more robust, more quantitative, and more easily analyzed ESG disclosures.
In following these steps, firms of any size can expect to assert control over their ESG narrative. Engaging with their stakeholders and showing action towards their respective priorities helps to mitigate the risk that the firm's ESG performance may be inferred and crystallized in the public domain.
I will not pretend these steps are easy. There is a reason that large and small companies alike struggle to produce investment-grade ESG data, after all. Yet small companies should realize they do not need to reinvent the wheel. They can follow a process and get good results in the short-term, while preventing headaches in the long-term.
Ignoring ESG initiatives can be tempting for companies that are just finding their feet. It is a temptation they must ignore.
Jan 28, 2022