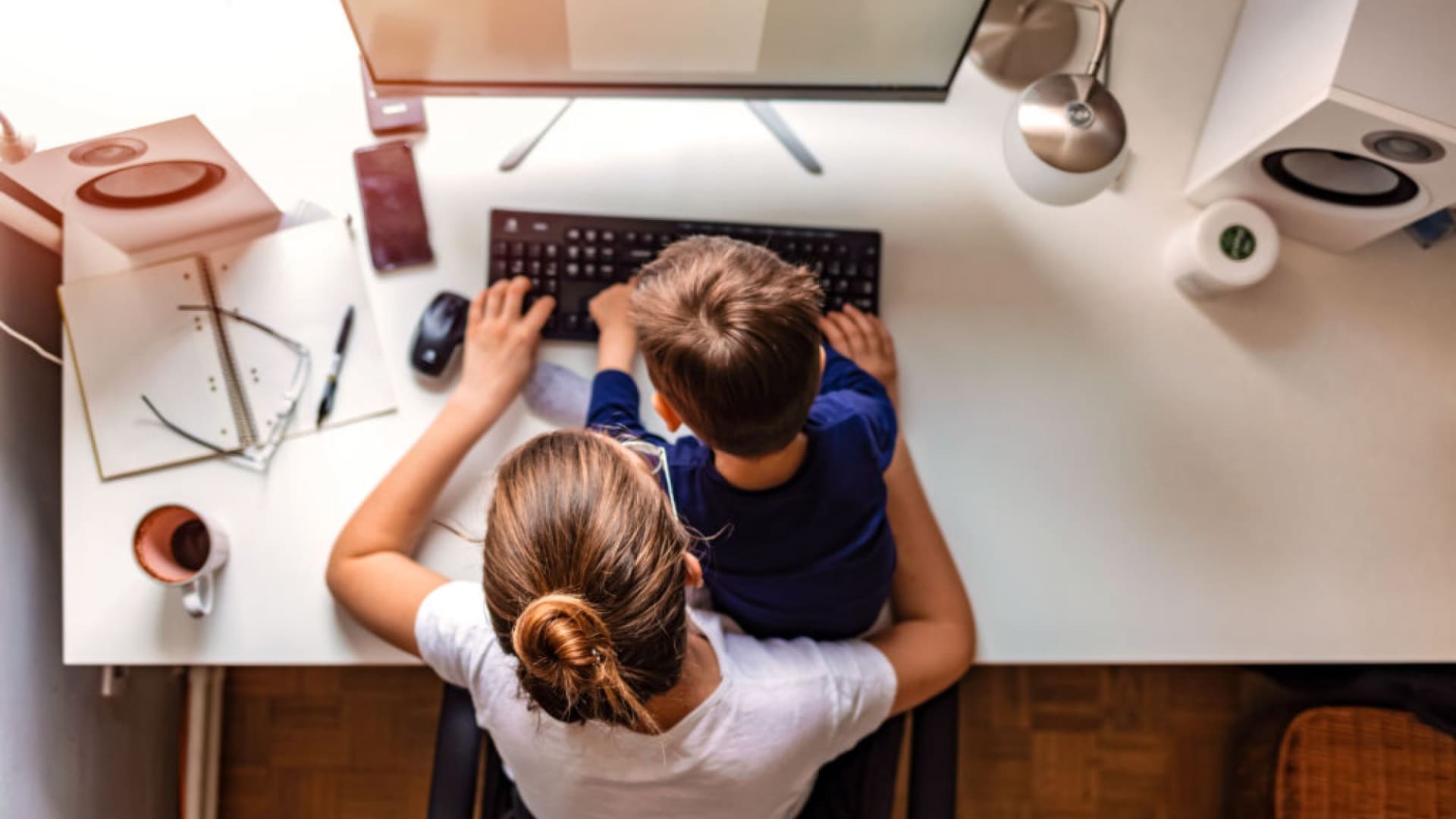 My career was on the up and up. I was a Millennial star. My gross overestimation of my talent and value and stereotypical job changing between companies every year was working very well as a strategy. I was always more valuable to someone else, whether or not I was ready for the job. Finally, the strategy caught up to me. I was making a healthy six figures and directing creative and social media for promoting feature film releases at 20th Century Fox. I was doing almost exactly what I had told my parents I wanted to do when I was 12., "Dad, I wanna be the guy that makes the commercials for the movies." I was a really weird 12-year-old.
I was charging hard, putting in 70+ hours a week, totally in over my head, but determined to fake it until I made it.
Then my first child came.
Everything went haywire. Because I was new, I couldn't take any time off. My wife was taking on 95 percent of the workload that comes with a baby. I was getting requests from work at 11 p.m. that were due by 8 a.m. I was working until 2 a.m. every night and starting again at 6 a.m. most days, including weekends. The dream of a big-shot Hollywood job had become an absolute nightmare.
This little adorable little baby girl absolutely decimated my career. I couldn't stay focused. I was constantly doling out excuses for lack of performance constantly. I wasn't attentive on conference calls and would constantly get caught ignoring conversations red-handed. I was exhausted. I was failing my employer and failing my wife even more. My life was a disaster, and I was missing out on all of my daughter's firsts.
Well, laid off gently and very courteously, with a far-too generous severance.
I had three months of living expenses to figure life out. I wanted that freedom more than anything. I read The $100 Startup and realized I didn't need to start some massive company with investment money in order to provide for this little priceless treasure of a daughter.
I started an agency. I started calling everyone I knew offering anything that I thought they might want. Three months went by. My nest egg disappeared. I maxed out my credit card in month four when I got a client for a three-month campaign. It was a miracle. Then a month later, I got another client. It was as if everyone in my professional network was waiting to see whether or not I would tank. Then another client, then another.
At the end of year one, we made good revenue, and it was just me full-time and a couple of partners moonlighting outside of their day jobs. It was working. They wouldn't make the jump, so we split. I hired a guy. And another guy. Year two, we did even better revenue-wise and were on a rocket ship, doubling revenue quarter over quarter. Our work was getting featured on Mashable, Buzzfeed, Adweek, Forbes. I was speaking at events. This thing was actually working. I couldn't believe it. Work was coming out of nowhere from the most unforeseen of places.
Having a child destroyed my career, but saved my life.
This gorgeous, hilarious, magical, mystical little treasure saved my life. She brought fullness and, fulfillment. She was this giant wrecking ball that decimated the skyscraper that was my life and re-formed it into a magical village full of abundance, friends, family, good health, and tranquility.
Sep 27, 2021