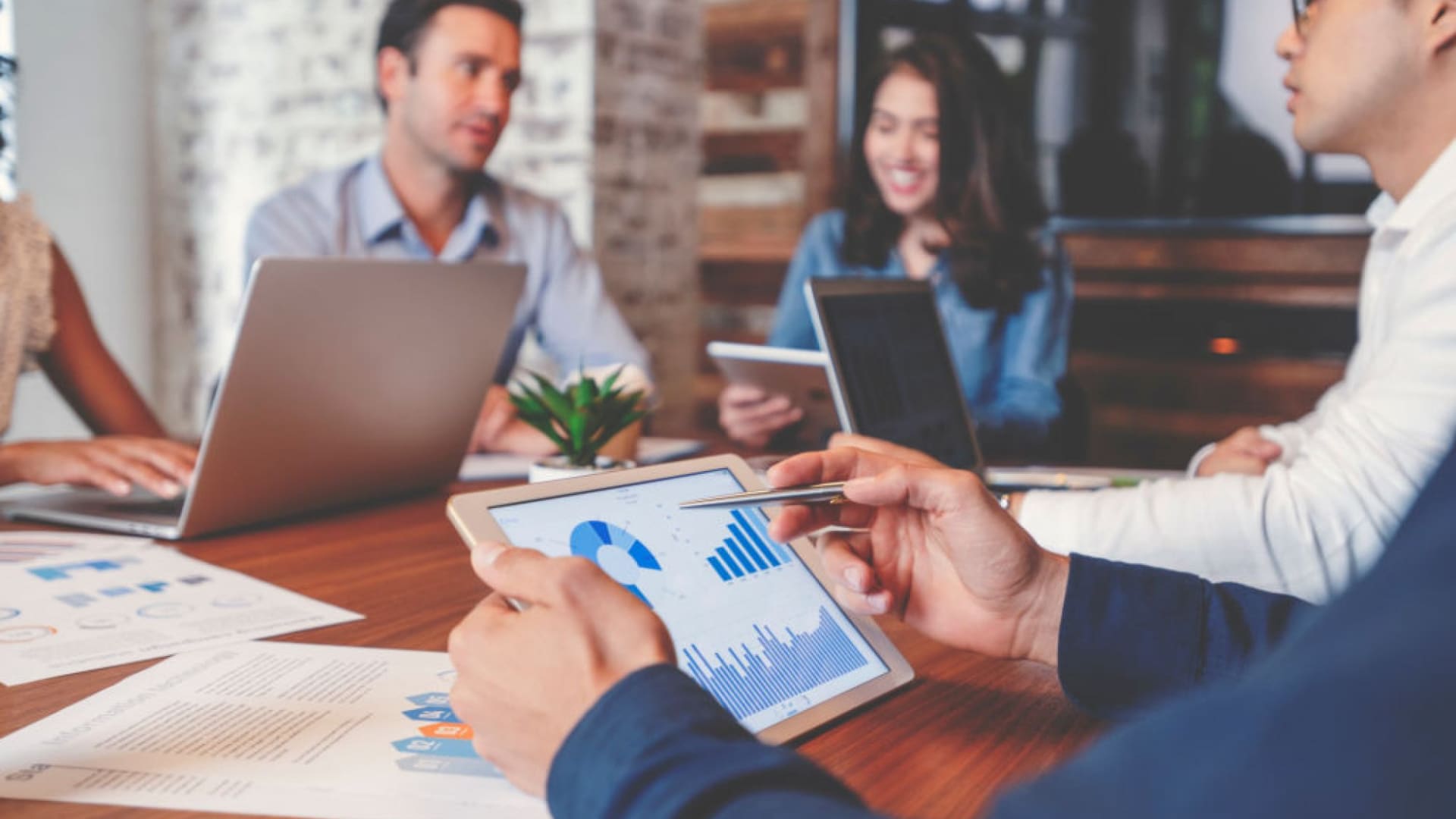 With so many landmines and roadblocks littering today's marketplace, rapid growth is one of the better problems to have. But like any issue posing a threat to everything from operations to culture, it's on leadership to focus on the drivers and consequences of hypergrowth.
That's the scenario we've found ourselves in at Embark. After consistently doubling annual revenue year after year, we recently met a crossroads, one that forced us to reexamine our org chart, vision, and the very model that's generated such dynamic growth.
Equal parts growing pains and existential crisis, hypergrowth has made us refine, in some cases redefine, the best road ahead. And I'm proud to share some of the insights that have helped us continue growing without sacrificing our mission, vision, or ethos.
Founders must know their limits
I'll be the first to admit Founders occupy some unique organizational real estate. I remember when I thought of the concept behind Embark, and when the entire firm could fit in a single room. And a small room at that.
But here we are, over a decade later, pushing 300 people and a nearly coast-to-coast footprint with an eye set overseas. Yet despite this success, I'm taking an intentional step back, rolling my sleeves down a bit even though it's against my nature.
At this point, I understand that my role, at least how I defined it until recently, had hit a point of diminishing returns. There wasn't enough time in the day to answer every question or hop on every Zoom meeting. And to be frank, the firm now has people more experienced and capable than I at many facets of our operations.
Therefore, one of the biggest lessons I've learned from hypergrowth is to know when our people and organization are better off with me taking a step back in certain areas. Because like an aging point guard or tailback, walking away might not be the easiest choice for a founder, but it's often the best.
Build a team of teams
Growth drives headcounts and complexities. But when that growth comes quickly, companies don't have the luxury of sorting through those many moving parts as meticulously as they would like. And yet, if leadership hurries through the process without sufficient thought, operations can easily get off-track.
I found a potential solution to this issue through Andrew Zwerner, CEO of business intelligence platform Chassi. Zwerner is also a former Navy SEAL, serving under General Stanley McChrystal in the Middle East. In fact, he introduced me to General McChrystal's book, Team of Teams: New Rules of Engagement for a Complex World.
A Guidebook for Fast Growth
Published just six years ago, this book has already become an essential blueprint for the military and several successful firms, providing a deeper understanding of growth and complexity in our rapidly changing world, along with the side-effects often accompanying such rapid change.
Thanks to Zwerner and General McChrystal's insights, I learned about the concept of a "team of teams" approach. A team of team is where a shared consciousness guides complex groups through complex environments with agility and consistency and is key to surviving hypergrowth with an organization's soul intact.
As an example, we're building a data culture at Embark through a cross-functional team, fully empowered to make firm-wide decisions on the ground throughout the project creation level. And as that culture takes root and flourishes, it ensures every decision we make across the firm, from top to bottom, uses the same data-driven approach.
The Power of Empowered Execution
As a result, no matter how quickly we grow in size and complexity, that shared consciousness keeps our decision-making process consistent. It also means we can rely on empowered execution, another concept from the book, so our people make decisions without leaning on the chain of command and creating bottlenecks or siloes in the workflows.
Ultimately, as General McChrystal describes, a leader should strive to be more of a humble gardener than a chess master dictating every move. In my case, understanding my limitations and infusing a shared consciousness across Embark has given--and will hopefully continue to give--our firm the agility and foresight needed to pivot around the potential danger of hypergrowth.
Oct 20, 2021