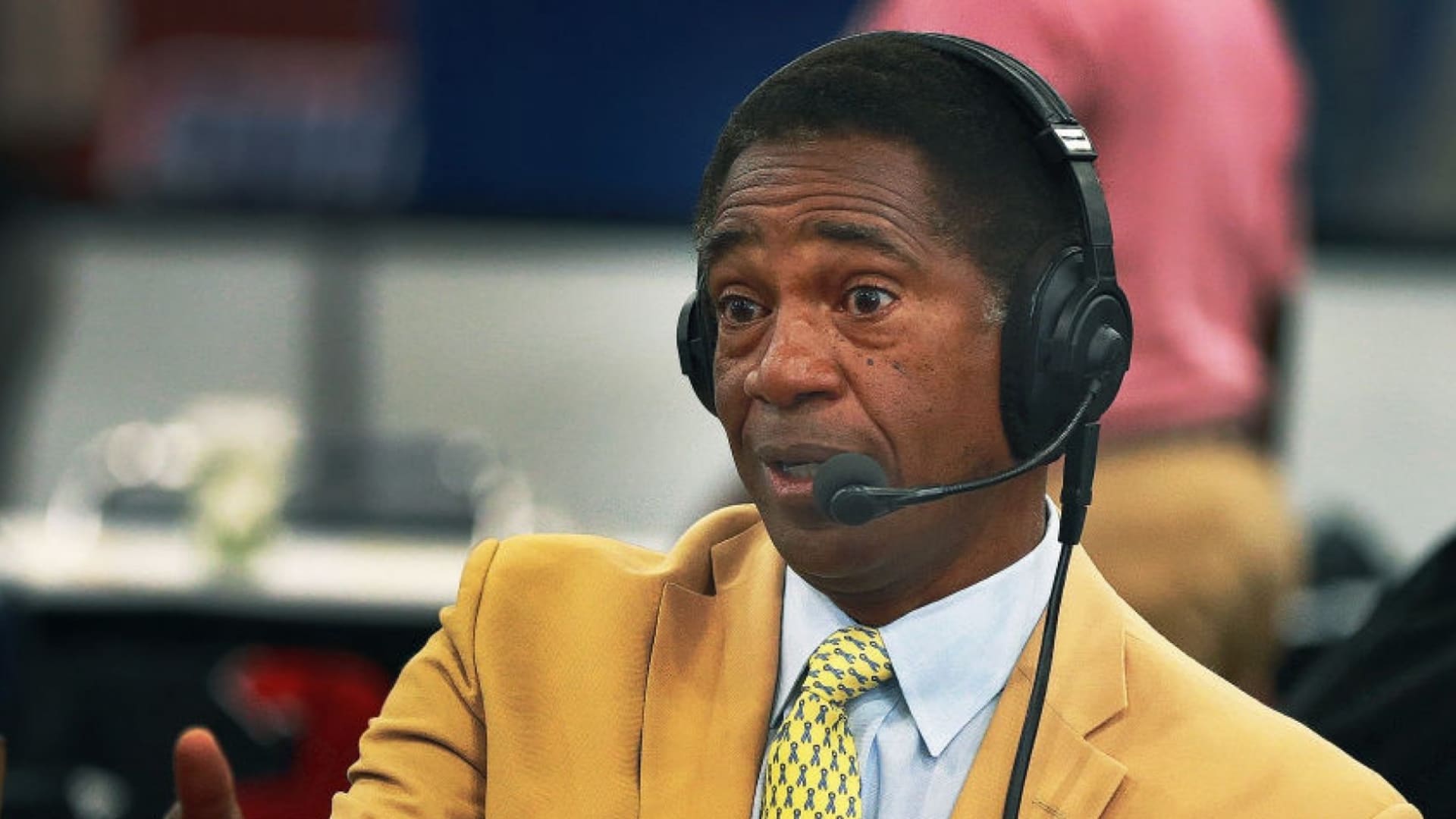 As the pandemic continues and we're faced with vexing global events, the world is figuring out what resilience means.
Mike Haynes--a member of the Pro Football Hall of Fame, the NFL 100 All-Time Team, and a Super Bowl champion during an iconic career with the New England Patriots and Los Angeles Raiders--is someone with a deep-seated relationship to resilience and adversity. Mike pushed his body and mind to the limit. But perhaps the most challenging moments in his life came when he was told he had prostate cancer at age 55 and learned what wellness and resilience really meant to him. Now, Mike's goal is to live well into his 100s. I talked to Mike about what resilience means to him and his best advice for health and wellness.
SC: You enjoyed a storied career in the NFL. That must have influenced how you think about health.
MH: In enduring the grind of a Hall of Fame NFL career, I had several challenging experiences playing against some of the most gifted athletes in professional football's history. I began to feel invincible. But long after my football-playing days were over, I faced one of the greatest physical challenges of my life--and it wasn't about football.
At 55, I was diagnosed with prostate cancer. I was shocked. As a middle-aged former athlete, I felt great and thought I was fairly healthy. I had no idea that my health wasn't dependent upon how good I felt. Fortunately, I was able to deal with it in its early stage.
Today, I'm grateful for the diagnosis because it forced me to reframe my concept of wellness. In fact, I now want to live to be 125 years old. Other people tell me that's ridiculous but setting that kind of goal refines your thinking and puts you on a meaningful path. Now, I actively seek out things that support me in achieving my goal of living to 125. It all starts with a shift in mindset.
SC: Can you describe your resiliency mindset?
MH: I think there are two types of people in this world: those who shrink from adversity, and those who persevere in spite of it. What separates them is resilience. I think of resilience as the psychological trait that allows some people to confront failures, setbacks, and misfortune without letting those external pressures destroy their internal resolve to keep pursuing their goals. But to build resilience, you need to have a foundation of wellness. With the difficulties life throws at us, being well is being resilient.
SC: What's your best wellness advice?
MH: When I was battling cancer, I devoted a large part of each day to essential elements of wellness.
Physically, I think sleep and exercise are two key tenets of wellness itself. My mom taught me to love exercise at a young age, so this one has always been easy for me. I stay active every day: I golf with friends, play basketball with the kids, do workouts with other retired players, go on hikes with my wife, and practice yoga. There are countless ways to get moving, so find the ones you enjoy. By setting and meeting personal fitness goals--no matter how small they might seem--you're teaching yourself to overcome challenges even when things get tough.
Besides this, I know lots of people are struggling with sleep during the pandemic. Sleep is vital to all aspects of our physical and mental health, so be as consistent as possible with your bedtimes and wake-up times. Go tech-free an hour or so before bed (but audiobooks are OK), try pre-sleep meditation, and consider using responsive infrared bedding that keeps you at the perfect temperature.
But then there are the all-important mental and emotional aspects. Social connectedness is essential. No matter your goals, you won't be able to achieve them without others' support--and that doesn't include social media followers. In fact, research shows that being disconnected from others can pose a risk to your life expectancy. In a socially distanced world, it's even more important to be deliberate about reaching out to friends, family, and co-workers regularly.
One of the most important things I've learned lately is the power of mindfulness. Mindfulness can help you overcome negative thought patterns, so if you often feel overwhelmed or anxious, try meditating. There are countless apps, audiobooks, and online classes available to help you get started.
Even during times of crisis, it's important to focus on these tenets. By building strong habits in the following areas, people can improve their odds of overcoming life's curveballs.
Thank you for sharing your experiences with me, Mike. Wellness is certainly something we need to prioritize, so your insights are much appreciated!
Dec 6, 2021