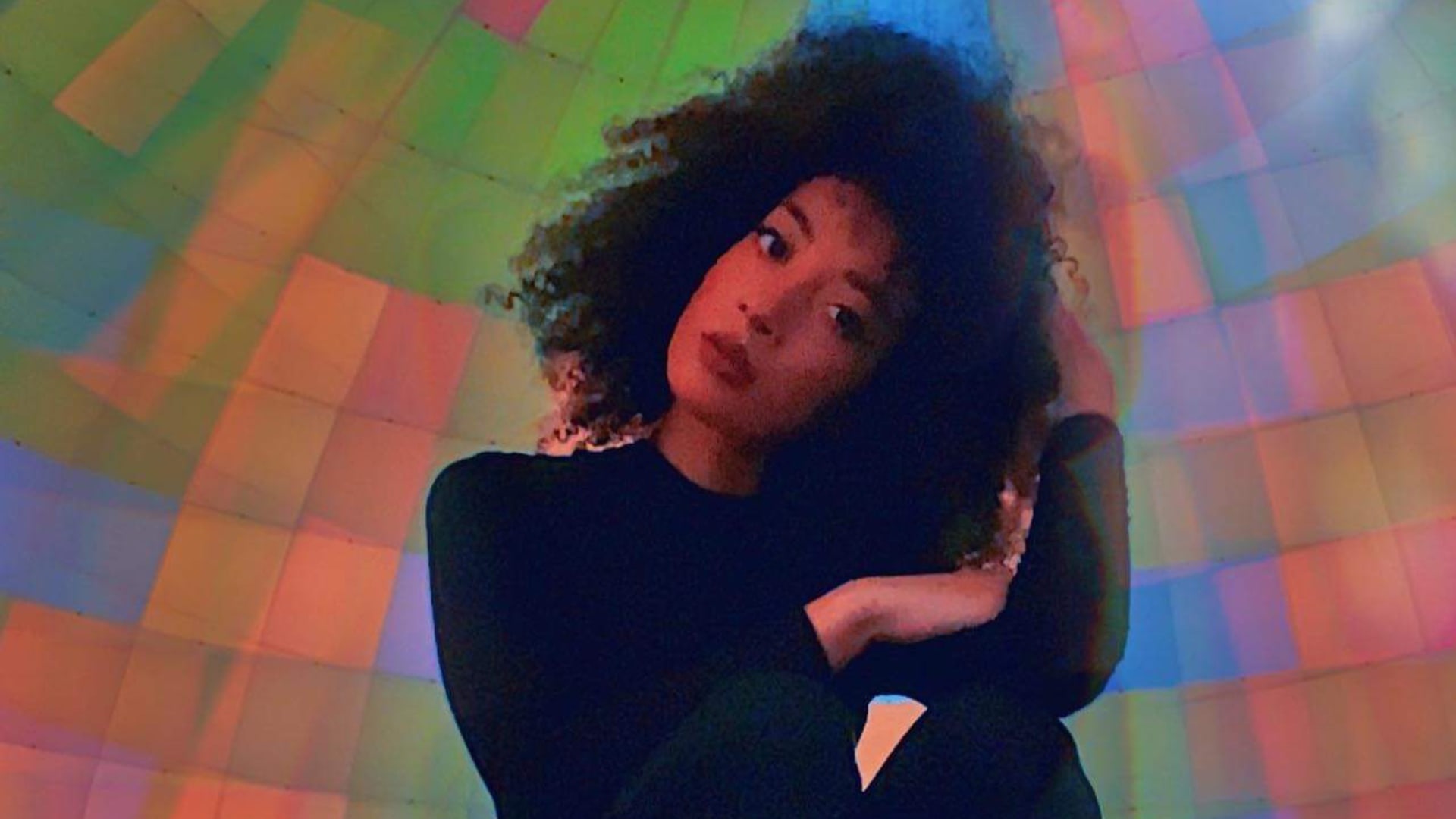 We all have internet influencers we admire in some way. They may be funny, informative, crafty in the kitchen, or gifted with musical talent.
Despite the fact we look up to influencers as our inspirational heroes, many of us don't picture ourselves doing the same thing.
However, that could be changing. Take American Idol alum Grace Hayes, for instance.
"With my passion for imaginative storytelling and out-of-the-box thinking, I try to be the kind of artist/representation I was looking for when I was younger," Hayes wrote in an email interview. "I didn't see any women online succeeding like they did, let alone women who looked like me. I was an extremely shy and insecure kid, but ultimately found my voice through songwriting."
From satirical songs about dating short men, bizarre experiences in cities, spotlight solos on the kazoo-to 4.9 million likes later on TikTok-Hayes has been recognized as one of the 10 recipients to receive $50,000 to create her dream content project from the MACRO x TikTok Black Creatives Grant. Hayes said she is investing her grant funding in producing a children's program.
MACRO is a storytelling media brand supported by people of color. The brand considered more than 100 creators for the grant.
Right now is the perfect time to become a visual creator as TikTok accounts will grow to an estimated 1.5 billion users by 2022. Hayes shares some of her tips and tricks to help anyone become an award-winning TikToker during its global rise.
Focus on cost-effective equipment
The TikTok Creator Starter Pack for aspiring influencers should include a smartphone and a solid light ring.
That's pretty much it, according to Hayes.
"I used to think I needed the best equipment and software to begin posting videos in general," she said. "But now I know that's detrimental to the artistic process and leads to stagnancy. If you wait to have the best of everything, you'll never start."
There are many video editing apps out there. You don't always have to use TikTok's features, although it's still important to learn how to use them.
Hayes recommends VideoLeao for editing and adding captions manually. Another video editing app, VSCO, is great for color-treating projects, she says. Teleprompter apps, which scroll your script so you don't have to memorize lines, also are extremely helpful, Hayes said, especially when you are putting out high volumes of speaking or singing videos. One popular teleprompter app for iPhone is Teleprompter. For Android, many users like Simple Teleprompter.
Of course, you'll need to familiarize yourself with TikTok's trends as well.
Visual dos and don'ts
TikTok trends are always evolving. However, there's a TikTok one on which we can all agree: keep your videos short, no longer than one to two minutes.
Hayes says watch time is a pivotal component to the TikTok algorithm, so captivating the viewer in the first half-second is key. Capture attention by immediately giving a reason to keep watching, or making the viewer wonder why they should keep watching. Internet users love the unexpected, she said.
"You really find a shareable sweet spot when you combine relatability with something that's never been done before," she said. "I prefer to be a trendsetter than a trend participant, but if I ever take on a trend, it has to have a twist."
As far as viral content goes, Hayes said you need to evoke emotion. Make the viewer feel joy, delight, or excitement. Or your message may inspire anger, sadness, and or bewilderment.
For example, TikTok has a duet feature that gives users an opportunity to collaborate with two videos side by side. It's a useful tool to create user-generated content with more than one person, whether it's singing or reviewing products to influence consumer decisions. Since 60 percent of TikTok users are Gen Z, nostalgic videos often bring back memories from the 90s or 00s, such as inspired makeup looks or dance routines.
"If you can make someone feel, your likelihood of getting shares is elevated," Hayes said. "Choose which emotions and reactions you want wisely."
One hashtag could be enough, said Hayes, although she recommends five or less, in relation to the content. Hayes often uses #songwriter and uses her own hashtag to connect with fans, #gracecanyouwrite. Another popular hashtag is #Imnotcryingyourecrying.
But it's important to avoid plagiarizing as well; Hayes said copying someone's video word for word is a big no-no, as is failing to credit original creators for sounds or, especially if you're planning to share your content beyond TikTok.
Gain followers across the board
Hayes recommends expanding content through other social media platform features, such as Instagram Reels, Snapchat Spotlight, and YouTube Shorts to reach audiences that aren't using TikTok.
"I consider TikTok to be 'video Twitter,' oftentimes informal, relaxed, and chaotic in nature, as opposed to Instagram which feels far more curated," Hayes said. "I try to keep my crowd expectations in mind when posting, however, there is some content that will just perform well across the board."
With each app, Hayes said she checks audience insights for optimal posting times to make sure they get a good head start.
"Try to be as original and creative as possible, and network with like-minded or hearted people," Hayes said. "Collaborate and connect with those who are aligned with a similar mission. Try not to partner up with creators you are not on the same page with, values-wise."
Most recently, Hayes partnered up with Amazon Prime Video to create songs for its original shows. Follow Hayes' handle @Graceorsomething on Instagram, TikTok, and YouTube.
TIKTOK TRENDS TO FIRE UP YOUR CONTENT IN 2022
#LearnOnTikTok: Established in 2020, the hashtag gained attracted more than 159.3 billion views, featuring recipes, meal planning, crafts, and other life hacks. Think more of education and learning rather than advertising.
#ASMR (autonomous sensory meridian response): from molding sand to popping bubble wrap, these things help people to relax, whether its sight or sound. According to the report, the hashtag reached more than 4.1 billion views and more than 123 million likes in 2021 alone.
Behind the Brand: According to Sprout Social, 70 percent of users said they felt more connected to brands when the CEO is involved on platforms.
For the new year: #newyearsresolution, #healthyliving, #fitness and #cleaneating
Dec 20, 2021