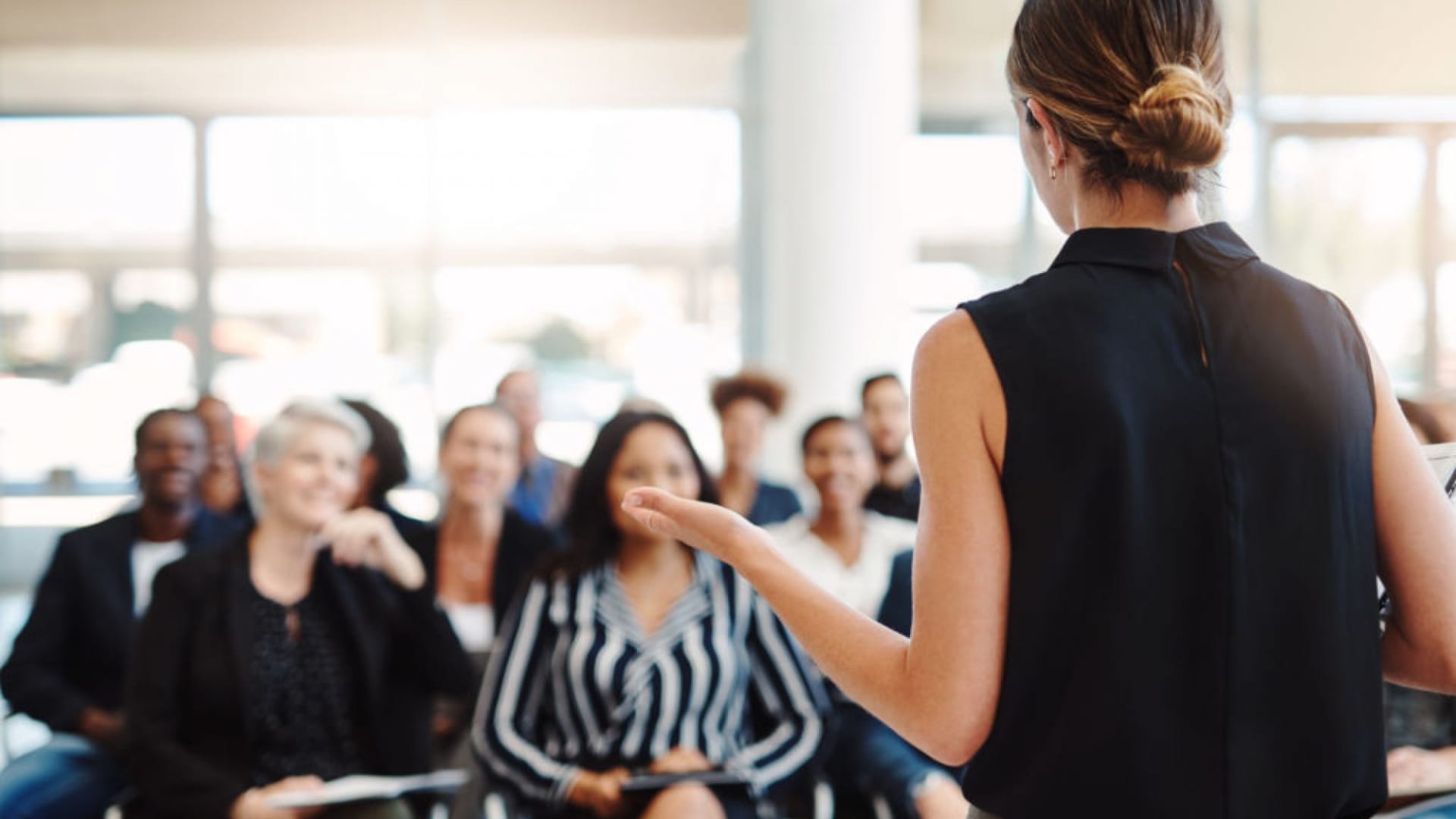 In 2021, the Bureau of Labor Statistics reported a 25 percent voluntary turnover rate across industries. This turnover dominates the daily news cycle and is causing experienced employees to reconsider their priorities and make changes. That, in turn, can have a negative impact on business plan continuity.
Business leaders must be dedicated to building a healthy and inclusive culture if they want to attract and retain talented and committed teams. One often-underutilized strategy is using outside experts who can help facilitate crucial conversations while bringing in fresh ideas and energy.
Of course, being able to stand out in such a competitive hiring market is one of the many reasons why businesses should care about the state of their corporate culture. After all, leading with empathy while our employees are happy and thriving should be all the motivation we need.
Losing employees costs your company money
Studies have shown that replacing an employee costs as much as 33 percent of a worker's annual salary--between jobs postings, interviews, screenings, training, and all that goes into the process. When compared to retaining an employee and investing that amount into their success, the math is clear.
Lots of companies understand this. Many say all the right things, and even write out their values and slap them on their website to really make the point. But out of the scores of companies that claim to be dedicated to the work of building a healthy and inclusive culture, far fewer ever get around to making it happen.
Barriers to building company culture
As leaders, we've got to understand our employees' needs and concerns. Often, this process becomes complicated--even for those with the best of intentions.
Though diversity, equity, and inclusion has become a much bigger focus for many organizations and businesses since the rise of movements like Black Lives Matter and Stop Asian Hate, it can still be difficult to put yourself in the shoes of employees who come from different backgrounds, and account for all potential blind spots. And beyond that, the inescapable power dynamics of the corporate command chain often leave employees insecure about sharing their true feelings or concerns--even if it's just around salaries or benefits.
The 24,000-pound elephant in the room sitting between employees and bosses is that decisions directly affect the employee's job, and therefore their whole lives.
Outside experts help facilitate conversations
And while they can't make an elephant disappear like Houdini, the most talented speakers have the skills and experience to create welcoming spaces where employees feel much more comfortable talking openly about their needs and concerns.
Taking the first step of making these conversations possible goes a long way in building trust with your employees. And it can make them more comfortable being open and honest with leadership going forward.
I've been fortunate over the years to have been in a position to see hundreds of case studies of clients who have leveraged keynote speakers for corporate culture transformation. I've seen it firsthand within our organization too. Carefully selected outside experts can be a key part of a complete company culture strategy, perhaps even the missing piece for some.
In 2021, when voluntary turnover rates averaged 25 percent, ours was just 2.8 percent. We also grew by 35 percent. And in 2022, over 50 percent of our current workforce will have been here five years or more. Not so coincidentally, 2021 was also a record-breaking year for us in terms of revenue.
Results go beyond just KPIs
Having empathy and understanding the financial benefits of a healthy and inclusive culture should motivate any business leader who comes to understand this reality. There are other intangibles too.
In the early part of 2021, a particularly concerning outbreak of violence took place in the ongoing Israeli-Palestinian conflict. As a person with Jewish heritage, I tend to be exposed to a somewhat-one-sided stream of news when it comes to this particular issue, but I'm also the kind of person who values all perspectives.
In a conversation that would have been utterly impossible without a culture of openness and trust, I enjoyed an informative and respectful conversation with one of my employees who has family ties to Palestine. As a person, I appreciated their perspective. And as a business leader, it was a moment that helped to validate the work we've been putting in to build our culture.
When an employee is comfortable enough to have a conversation with the CEO around a potentially sensitive topic, that company has a healthy culture where employees feel empowered and secure. Enriching, trust-building little moments like this are only possible when you've gotten your priorities in order, and have done the work to create a healthy and inclusive culture.
Feb 18, 2022