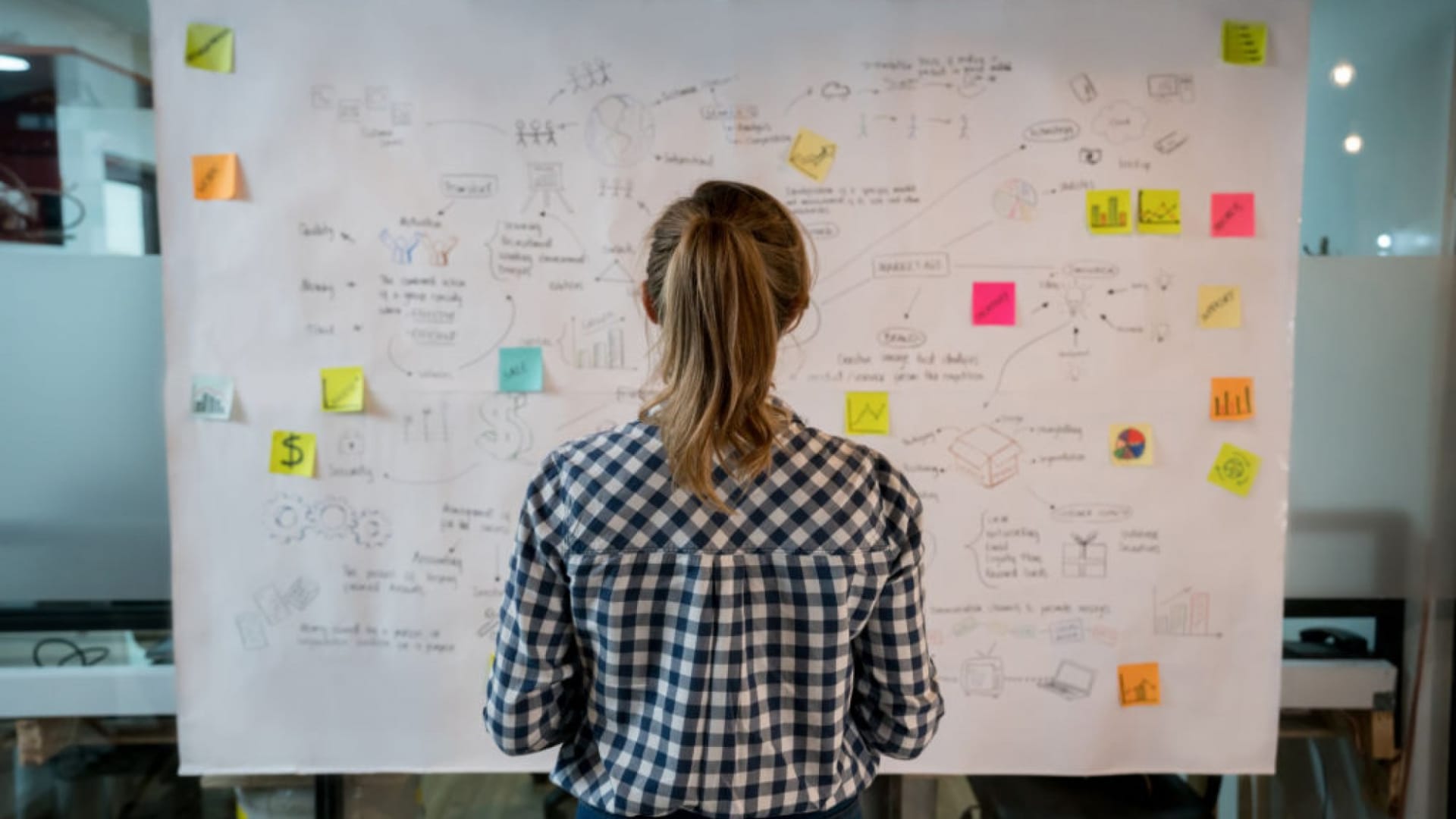 As a trained journalist who's conducted hundreds if not thousands of interviews, I know the key to getting good answers is in asking the right questions. At Media Minefield, our team represents more than 130 businesses, executives, and brands in a variety of industries across the country. We've found the leaders of companies who did well during the pandemic were often quick to pivot and changed their thinking by asking different questions.
Old question: What should we tell people about our brand?
New question: What will people find out about our brand?
You may be reading this on a cell phone that has more computing power than all of NASA did in 1969 when it put two astronauts on the moon. We can access information with a swipe or click.
The first impression someone has with a brand is most likely online. In the wake of the Covid-19 pandemic, it's not business as usual for many companies. With capacity limited in offices, we tell clients their website is their new office lobby. This was already how some businesses viewed their online presence, but now, it's how every brand must view its online presence.
This mindset applies both to the business and to its leaders. Potential customers and prospective employees are likely doing a lot of research online about you and your company. It's important to ensure what they see is both authentic and on brand.
People want more than the information they are fed. They aren't waiting around for PDF documents or slick marketing kits to arrive in their inbox. Successful brands are investing more time and energy on their online presence. We must expect that consumers are doing their own research.
Old question: How can we avoid difficult conversations for our brand and leaders?
New question: How can we authentically lean in and encourage transparent conversations for our brand and leaders?
Research shows Millennials and Generation Z care about the position of the brands they support and where leadership lands on certain social issues. They expect transparency. Since the death of George Floyd last year, we have seen many brands making political statements. Business executives and even members of the media are sharing their personal perspective on issues.
When a brand is clear about who their audience is and what they stand for, they can make informed decisions about if, when, and how they will weigh in on historically controversial topics, like politics. Their communication with their brand supporters must be authentic. Several brands took a hit during last year's civil unrest when they latched on to trending hashtags but failed to address the issue of diversity within their workforce.
Old question: How can we maintain the status quo?
New question: How can we pivot to stay ahead of rapid change?
Businesses that are holding on to the pre-Covid world tightly are losing market share. At some point, every organization has had to pivot. Some moves have been more drastic than others.
Over the last year, entertainment giant Disney launched the streaming service Disney Plus. CBS combined the assets of Viacom and CBS to launch Paramount Plus. Rent the Runway began offering rental pajamas. Small neighborhood businesses even offered contactless shopping and curbside pickup.
Pivoting also applies to the workforce. Every company we work with at Media Minefield is communicating and caring for their teams in new and different ways. Abruptly moving from an in-person office environment to remote work is about much more than a building. Ensuring your workplace culture is still healthy and intact in a long-term work-from-home or hybrid environment is critical.
As business leaders, we must learn to ask different questions. If we don't adapt, we will get the results we got pre-pandemic when the circumstances and mindset of our customers and teams were different. Pre-pandemic thinking won't produce pre-pandemic results because our customers and teams have a post-pandemic mindset and expectations. Yes, it's still important to recognize the importance of a past legacy, but we must carry it with us loosely or we run the risk of crushing the very thing we are trying to protect.
Jun 23, 2021