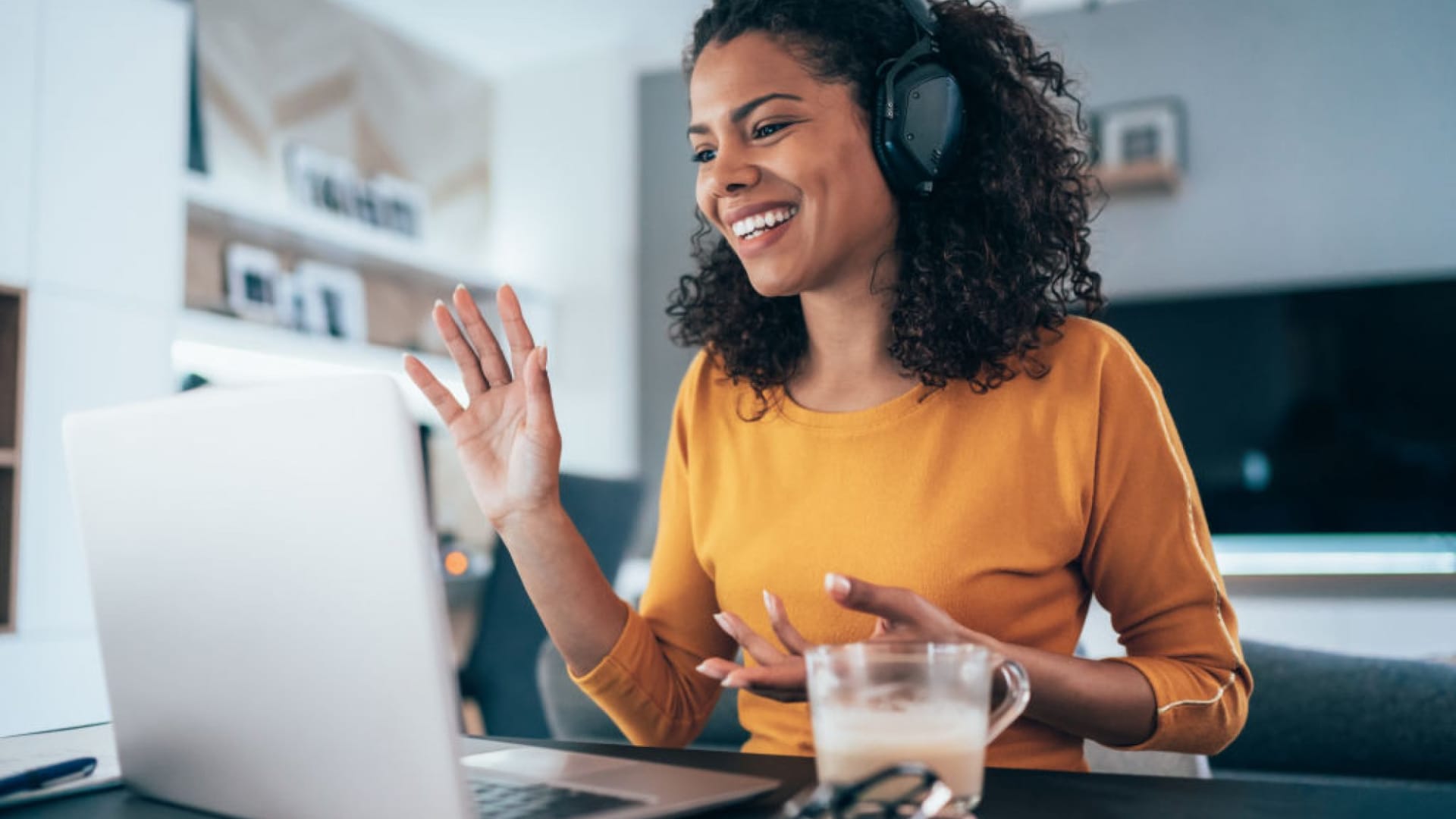 There are lots of ways to describe how a company works, from in-office only organizations where employees work on-site together to remote-only organizations where teams are geographically distributed and work remotely 100% of the time.
Remote-friendly and remote-first models sit somewhere in between and are often referred to as hybrid work. For most companies, the term "hybrid" simply describes where you work, while "remote-friendly" and "remote-first" describe how you work.
People often use these terms interchangeably, but they're actually vastly different regarding how they support and influence workplace operations and productivity.
Comparing remote-friendly vs. remote-first
In a remote-friendly organization, management typically flows from a central location where in-office work is the norm. As a result, employees who work outside the office for extended periods of time can start to feel out of the loop and disconnected from colleagues and processes.
By contrast, in a remote-first scenario, leadership teams may be distributed and operate across different geographies where all work is done remotely; companies such as GitLab, Automattic, HashiCorp, and ActivTrak are just a few examples of companies in this category. This can create a more level playing field that puts the focus on employee experience and engagement as the key to operational success.
The benefits of remote-first work
While a remote-first model may not be right for every organization, there are a few key benefits that should be considered when weighing your options.
According to research from McKinsey & Company, more than half of all employees prefer a more flexible work model post-pandemic. Not only does allowing teams to work from anywhere make you more attractive as an employer but hiring without location constraints also opens up an entirely new pool of highly qualified candidates. Joan C. Williams, founding director of the Center for WorkLife Law at the University of California, says organizations that equalize access to career-enhancing opportunities can expect better top talent retention as a result.
Performance and productivity
In theiR Future of Work Study 2021, Accenture discovered that 63% of high-growth companies have already adopted a "productivity anywhere" workforce strategy. This means focusing on key outputs over a period of time, as opposed to how long someone is logged in online. Some managers may assume that an employee who is first to arrive and last to leave contributes more than everyone else. Remote-first work allows the focus to shift to productivity by instead asking, "Is this employee or this team achieving the desired business outcomes?"
Adaptability and resilience
This is an area the team at ActivTrak understands first-hand. Earlier this year, many of our Texas-based employees unexpectedly lost power for several days during winter storm Uri. We supported those team members in taking as much time off from work as needed to ensure their safety, and that of their families. Our remote-first culture allowed us to adapt rapidly as colleagues in other geographies quickly stepped up to ensure operations didn't grind to a halt. That also meant we were able to continue to support ActivTrak customers who may (or may not) have been dealing with similar issues.
The decision to go with a remote-friendly or remote-first working model depends entirely on your organization, how you operate, and what you want to achieve. That said, our experience has been enlightening for our managers and our teams. A remote-first model has forced us to improve our cross-team communications, be more respectful of differences in work styles and provide more flexibility for our team in managing their own time and in hiring talent. All of these benefits have the potential to lead to more creativity and adaptability in how companies support their employees in this new era of work.
Dec 13, 2021