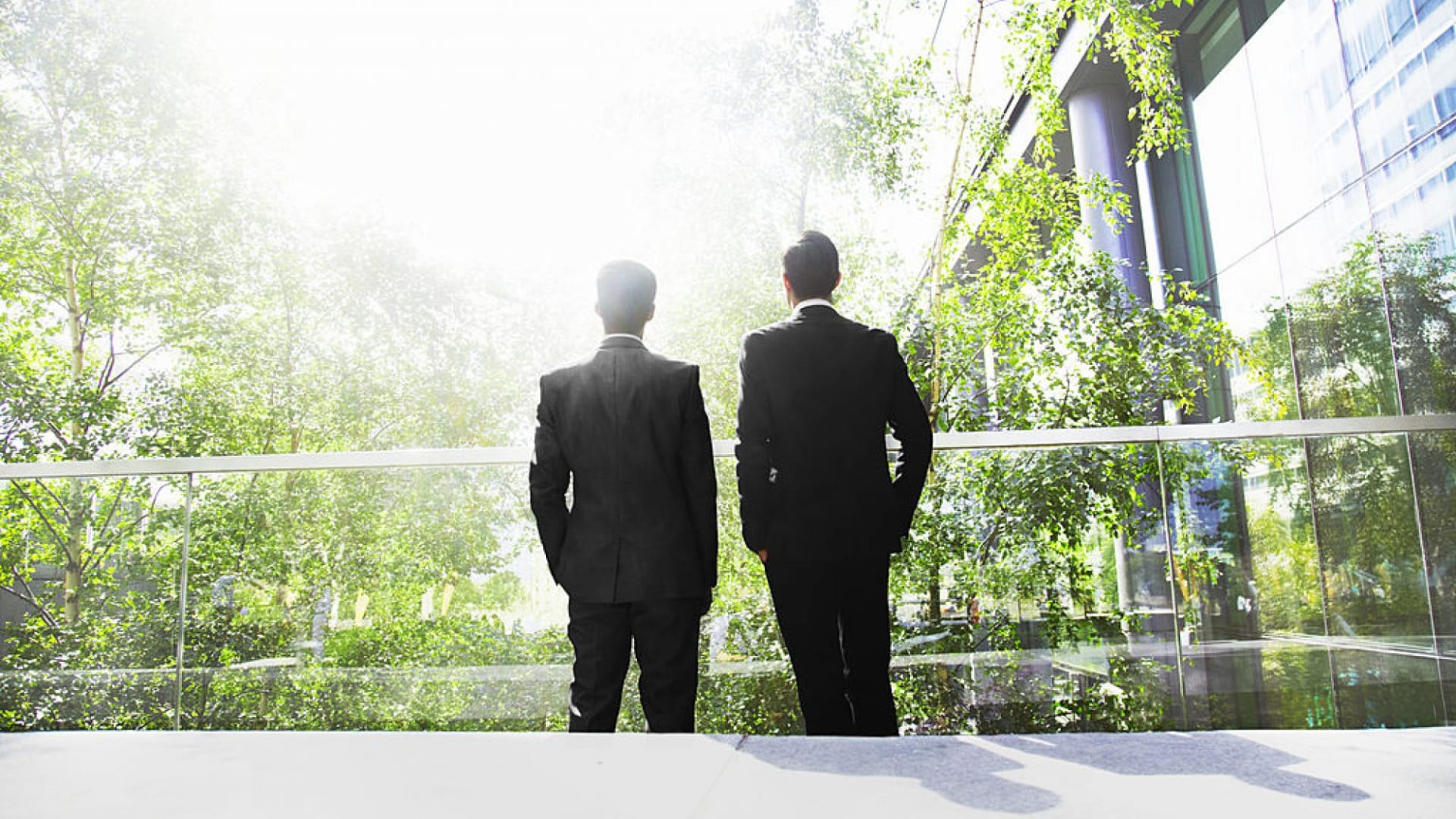 As an attendee of the 2021 UN Climate Change Conference, COP26, I was proud to stand with many other world leaders who know we have to act fast if we're going to protect the environment. At this conference, it became even more clear to me that businesses that are great stewards of the environment are poised to win out, not just because customers want eco-friendly products and services but also because these businesses ensure that everyone will have a safe space in which to work in the future.
But what can we really do to transition to more sustainable ways of operating?
The need for electrification
One of the biggest moves companies can make to take care of the planet is to get away from traditional fossil fuels. The electrification of vehicles is one of the biggest ways to make this move because businesses rely on many vans and trucks to get supplies and ship products to customers. And that's before you consider how many employees have to commute.
Although electric vehicles (EVs) make up just 3 percent of car sales right now, the market is expanding rapidly. In fact, passenger vehicle sales are predicted to hit 28 percent by 2030 and 58 percent by 2040. Bigger, more powerful batteries are finally changing the potential for freight trucks, as well, potentially reducing vehicle cost by 50 percent compared to diesel.
At my company, we are already developing a clear, five-step framework to make this transition a smooth one:

Learn. Get all the information and resources you can about the EV landscape. For instance, what models and technologies are out there? Who are the key players, and what support services do you have?
Align. Figure out the stance your organization takes on EVs and get EV evangelists and stakeholders involved in your movement. How does your implementation connect to your Environmental Social Governance goals?
Plan. Decide where it makes sense to put EVs to work for now and for later. Clarify exactly what you'll do to transition, such as enhancing your infrastructure and training drivers. What budget do you have for what you want to do?
Pilot. Test EVs in part of your fleet for a given period of time. Gather data and insights so you can adjust.
Adopt. Move forward with full EV integration. Track how you're doing, give regular updates, and keep tweaking your program over time.
A model you can apply anywhere
Although this framework is designed to make a lasting environmental impact by changing the way companies travel, it's applicable to just about any environmental shift you'd like to make. There's always a period where you have to educate yourself, bring people on board to support your concept, and pin down the steps you'll take to work differently. And you'll always phase your solution in with a test run before converting your entire process. In that way, despite this framework tackling one of the biggest problems we have in our world today, it's still very much aligned with the traditional approach to innovating, designing, and manufacturing.
What's important to see in this framework, too, is that environmental shifts are a little "wiggly." You don't always know what the results of a pilot will show you, for instance. There could be a need to go back to the drawing board, try new paths, and bring in new people and resources until you find a combination that works. Seeing this as one big journey is important because, if you do, even if your initial plan falls through, you won't automatically think everything is hopeless and quit. That's critical, because when the world is literally at stake, quitting simply isn't an option.
Sustainability is on the minds of leaders around the entire globe. We know we can't operate as we have been, and it's important to try to make changes even where concepts might be more ingrained. At COP26, for example, my company helped show off the McLaren Extreme E car, which is part of the larger Extreme E series of all-electric off-road racers. It's a great showcase of how an industry or field literally built on fossil fuels is pivoting without losing any of its spirit or power.
Choose to make similar pivots that make sense for your own business because, as the climate summit made clear, we're all in this together, and the clock is ticking loudly.
Dec 9, 2021