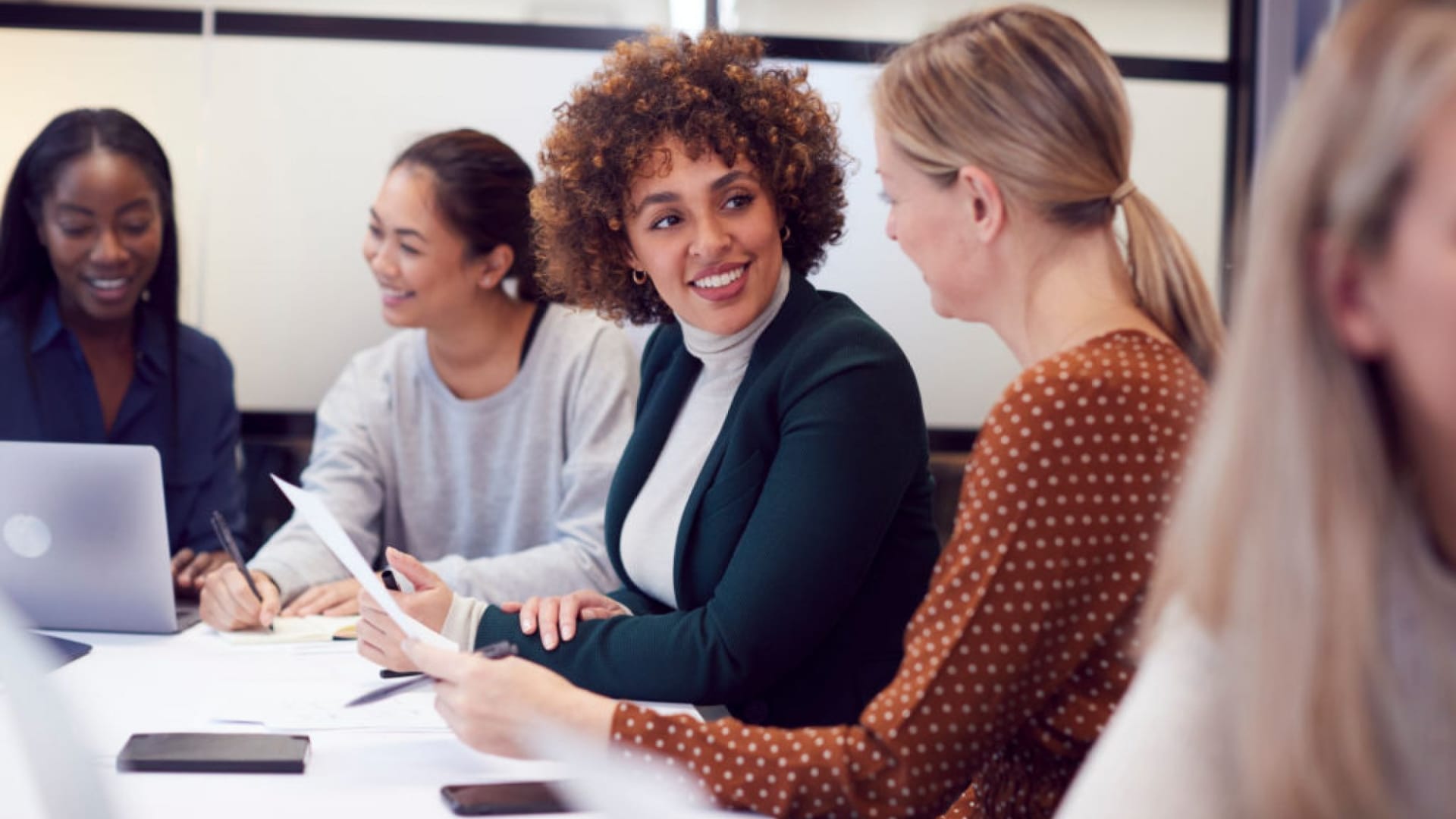 I'll never forget the date--June 1, 2020--partly because my husband and I were moving homes that day, but mostly because I remember vividly the despair I felt. I sat on the stairs, surrounded by a sea of boxes, and read the urgent text I received moments before: "Check your email."
A quick glance at my email confirmed that I was no longer a bystander to the larger conversation playing out in our nation and our city. The conversation about racial inequity and injustice had arrived at our doorstep, and it was intense, emotional, and raw. People in our organization were hurting--had been hurting--and my truth in that moment was that I had no idea what to do.
That year, at 45 years old, while looking down the barrel of the pandemic, volatile markets, continued racial injustices, and a polarized political nation, I was named the first female CEO of a wealth management firm operating in what has been an overwhelmingly male industry for decades. By most definitions, I've broken the proverbial glass ceiling and "have it all." Yet, the truth for all of us in leadership roles, is that attainment of the position isn't the end of the journey. Conversely, it is just the beginning. True leaders understand that there is an honor and a duty to use their position to bring others to the table who, like me, aren't normally here.
The events of the past few years have incited organizations to lean into diversity, participate in transparent and introspective conversations around race and gender, and shift our perspectives on wealth, family, and community.
No matter the industry you're in, it's likely, you too, are feeling the need to do something. But what? Although we still have a long way to go on this journey, we made some progress by anchoring in five specific strategies.
Educate yourself and own your beliefs.
My reality back in June of 2020 was that I didn't fully understand the breadth and depth of the racial issues in our society because I had the luxury of opting out of those discussions. For many years I'd dealt with the issues women face in male-dominated industries, but racial inequity and injustice was new ground. Educating myself--not just with an understanding of the core issues, but also examining my beliefs about those issues--was imperative. That thoughtfulness was necessary to ensure that the steps we took as an organization were not only meaningful, but lasting.
Anchor your responses--and your plan--in your values as an organization.
Once I, as the leader, was grounded, we dispelled with the noise and brought our values and mission as an organization front and center. Our brand promise is called Net Worthwhile, which is essentially another word for purpose. Everything we do for clients is anchored in their Net Worthwhile. Every Net Worthwhile is unique and a sum of a person's experiences in the world, which is largely influenced by many factors, including, but not limited to, race and gender. By anchoring our values and mission as a brand, we were able to develop a diversity, equity, and inclusion (DEI) plan that aligned with what we have always believed and valued as an organization: that every human's individuality is unique and worthwhile.
3. Let your actions speak louder than your words.
Companies can no longer get away with pretending to serve a community that is diverse if the people serving them are not. One of our most effective internal changes was to diversify SignatureFD's leadership, C-suite, and partner group. By bringing diverse voices and perspectives to the table that had not been there before, we've been able to grow and watched 2021 morph into our best year yet.
If you find yourself held back by the belief that there is a lack of diverse talent out there, then I challenge you to look beyond your usual referral sources. There are, in fact, recruiters specialized in DEI ready and able to point you in the right direction.
4. Create safe places for focused training and transparent discussions.
In 2021, we began requiring quarterly DEI training for all team members, including those in leadership. This type of training has not only allowed us to develop deeper empathy and collaboration among our colleagues, it has also enabled us to better understand and better serve traditionally underrepresented client bases, who may have different needs.
Donate to and partner with nonprofits doing the work.
Rather than beginning from scratch, look into offering support to organizations that have been fighting to elevate underrepresented voices for decades, whether by matching donation dollars or volunteering your (and your team's) time.
I do make one caveat here: while supporting a local nonprofit is a great starting point, it's just that: a starting point. We have to do more than throw money at the issue or make social media posts saying we stand with a particular cause. Our system is fundamentally broken. This means our responsibility, as leaders, is to create new avenues and opportunities for groups traditionally left underrepresented.
Above all else, we need to be the change we want to see. So while discussions on racial justice and gender equality have been "trendy" over the last few years, here is the question that remains: As the spotlight wanes, what are the steps we can take today to set ourselves up for real, actionable change?
Apr 27, 2022