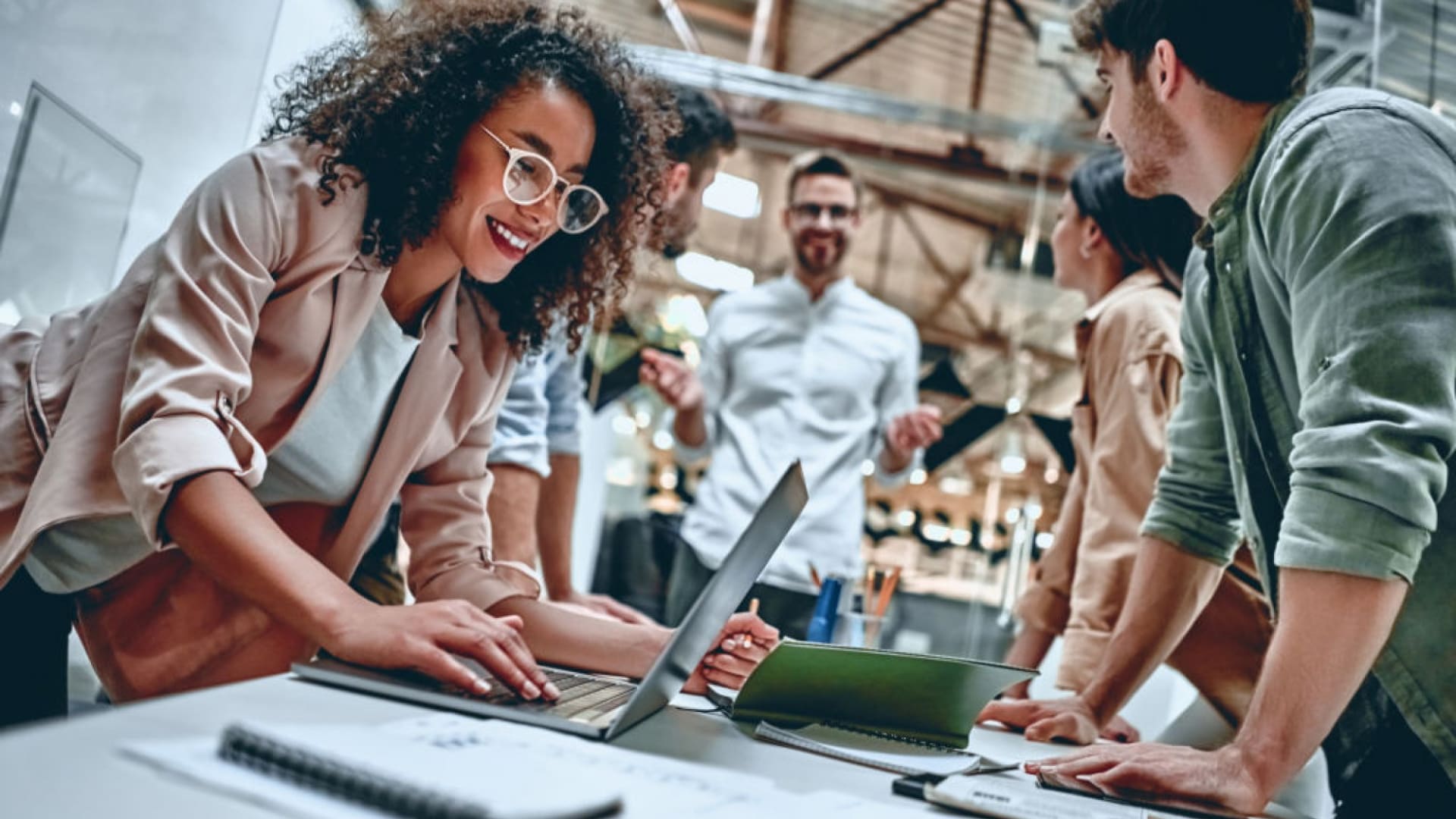 In today's workforce, employers emphasize training and reskilling opportunities as they look to retain talent. The modern professional learner requires a platform that prioritizes customization and communication, especially in a hybrid landscape, yet the current learning ecosystem is managed by legacy platforms that are not equipped to address these needs. To remain competitive, organizations must replace their legacy learning management systems in response to the growing demand to reskill hundreds of professionals with increasingly more technical skills.
According to a recent survey, only 40 percent of employees say their organization has provided the data skills necessary to do their jobs efficiently. This suggests that legacy learning platforms are not equipped to meet the growing requirements that modern learners expect. Therefore, a different approach is required to properly reskill professionals, one that addresses the importance of communications, collaboration, and community throughout the reskilling process and modernizes the creation and delivery of courses in the learner environment.

Understanding the existing platforms
I recently came across a helpful comparison of the main categories available in the industry today - Learning Management Systems (LMS) and Learning Experience Platforms (LXP). LMS platforms are designed to deliver formal training material and live virtual training. They allow administrators to assign and track highly structured training content and include features that will enable catalog management, content storage, progress monitoring, and scheduling. As you may have inferred from this description, LMS platforms are strikingly instructor-centric instead of learner-centric. Their rigid, non-modular tools make it difficult to establish a sense of community within learning and limit the opportunities for learners to drive and manage their own learning experiences both within and across courses.
Another option for employers looking to reskill their employees is through LXPs, which enable users to access content and micro-learning through social media, blog posts, videos, and other channels. Unlike LMS, they incorporate an aspect of user discovery when it comes to delivering content. This allows for a more consumer-grade user experience, including features like internet access, content recommendations, and social media. However, LXPs are not geared towards accommodating technical reskilling and they lack the communications and user community of practice.

Though they provide a more personalized journey than an LMS platform, the isolating nature can hinder enriching educational journeys. They also don't often integrate artificial intelligence (AI) into their learning pathways, which inhibits learners from progressing based on their own needs and interests. LXPs are - without a doubt - a valuable evolutionary step in learning technology but still often require learners and supervisors to toggle between different platforms for disparate features.
A modern solution
Reskilling the modern workforce requires a platform that addresses the entire learning ecosystem and fosters a community of practice to enable collaboration and communications for a deeper understanding when like-minded learners can collaborate on their data journey.
As a means for organizational technology transformation, a Learning Experience Communications Platform (LXCP) is a user-focused single point of contact between learners and the learning and development (L&D) department. In addition, as companies look to retain their internal resources, understanding what skilled resources are at the company's disposal becomes paramount. Badging and certifications can identify learner capabilities to create agile teams to address the demands of the environment.
Leveraging AI to develop custom pathways for learners, an LXCP will map out the learning objectives needed for each professional to roadmap courses to meet their goals. AI is also utilized in-platform to create custom courses in mere minutes; with a drag and drop feature, an organization's custom data sets are used for course creation. This process traditionally took an instructional design team 60-plus hours to create. In addition, incorporating mentorship opportunities -- often lacking in LMS and LXP -- culminate in achieving a better user experience necessary for more robust reskilling results.
A successful learning platform must expand on LMS and LXP platforms' strengths to properly serve the modern workforce needing a digital transformation. By leveling up their learning platforms to an LXCP, organizations will be equipping their learners and supervisors with the delivery tools, AI technology, and communication abilities they need to succeed in today's competitive workforce.

Jun 6, 2022