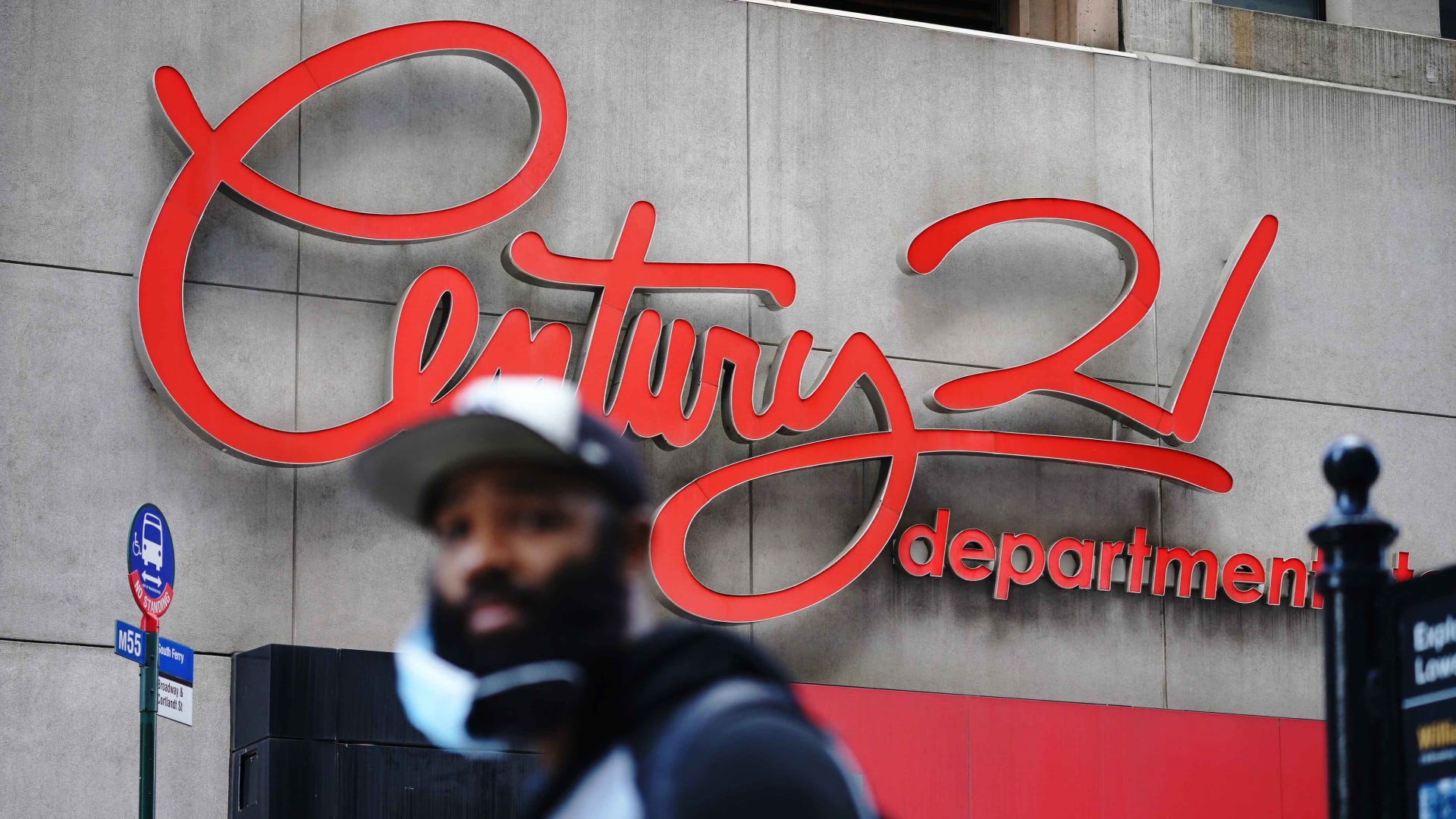 Covid-19 claimed more than 332,000 Americans in 2020. Tens of millions more lost their jobs, and many of the companies that formerly employed them will be gone forever as a result of the pandemic.
Before the year is up, about four million--mostly small--American businesses will have closed permanently, says Ray Greenhill, president and founder of Oxxford Information Technology, an information services firm in Hagaman, N.Y., which tracks about 32 million businesses. Through the third quarter, roughly 3.4 million small businesses had closed this year. While the third quarter also witnessed record business starts--on the order of 1.5 million, according to the Commerce Department--there may well be a hole on Main Street or even in your heart that was once filled by a beloved small business.
Here we offer a short list (in alphabetical order), along with an accompanying epitaph for just a select number of the (big and small) businesses we'll miss:
Broken Spanish
In August, chef Ray Garcia closed his five-year-old innovative Mexican restaurant Broken Spanish in downtown Los Angeles.
Broken Spanish was located in a district that depended heavily on foot traffic from the nearby convention center, sports arena, music center, and other downtown businesses. But not all is lost: from the kitchen of Broken Spanish, Garcia has launched a delivery-only taco brand called MILA, which stands for Made in Los Angeles. --Lindsay Blakely
Century 21
New York City (Chapter 11-liquidation)
A lunchtime trip to Century 21 was a respite from the concrete office buildings of the Financial District. It was gritty and crowded. The merchandise racks were jam-packed. Shopping there could be a hot mess but it was always fun. I remember coming across the Century 21 in Morristown, N.J., delighting at the bit of Manhattan finally closer to the suburbs where I grew up. The flagship store, across from the original World Trade Center, was badly damaged when the towers fell on September 11, 2001. In a 2014 Inc. video, Eddie Gindi, Century 21's executive vice president, told the moving story about how the family business was rebuilt. "If we stayed because of who we were, it would mean so much to everybody living in New York, to show that we can persevere, and we can rebuild," he said. That this business is closing for good says a lot about the pandemic's devastating impact on New York--and beloved businesses around the world. --Laura Lorber
Daddy-O
New York City (shuttered)
Phillip Casaceli opened Daddy-O in 1999 in the West Village. The eatery was known for an extensive selection of liquors, Western New York eats like the "garbage plate," and being a "neighborhood bar that wasn't a dive bar or a sports bar," Casaceli tells Inc. "There are lots of stories with Daddy O. People came in on first dates and have kids now that are 10, 12 years old," he says. What will he miss the most? "The neighborhood people I have known for the past 21 years." Casaceli was there, he says, 80 hours a week at minimum. When the lockdown came to the City in mid-March, he says he laid off all his staff and cooked alone for the delivery services, cleaning up a massive commercial kitchen every night, and putting up signs for cocktails to go, for a little over a month. Even with an offer of lowered rent, it wasn't enough. --Gabrielle Bienasz
Dizzy's Diner
Brooklyn, New York (shuttered)
You could forgive the long lines and the cramped seating arrangements because as soon as you sank your teeth into those thick, yet delightfully fluffy pancakes all would be forgotten. Living in Park Slope, Brooklyn in my 20s Dizzy's was the place I'd take friends and family visiting from out of town. It was always good and reasonably priced, which is important for most twentysomethings. I had a couple of celebrity sightings there, but mostly I just had a good time. News of its closure is particularly sad, I guess, because it's a reminder of my youth and sleepy mornings spent idle. Now, with two small children, that seems like ancient history. But let's not mourn the loss too hard; let's just eat pancakes. --Diana Ransom
The General Store
The General Store, a decentralized, autonomous organization, was a co-working space managed entirely on the blockchain. There is no CEO. There is no hierarchy. Anyone could join, and anyone could participate. While the space closed down temporarily at the outset of the pandemic, it promised a comeback later in the year. That return was complicated by the killing of George Floyd and subsequent protests, which engulfed Hennepin Avenue, the street where the General Store was located. Despite its smashed front window and looting, members still returned to try to make a go of it. Unfortunately, with this extended period of remote work and high rental prices, the experiment in transparent business ownership reached an end. -- Heather Wilde
Guitar Center
Westlake Village, California (Chapter 11-reorganization)
Many of my musician friends swear by Sam Ash, but I've always been a Guitar Center guy--from last-minute guitar repairs to emergency pre-show purchases of pickups or music stands. I'm not alone: The music retail chain is the country's largest, reporting $2.3 billion in revenue last year.
That's why its Chapter 11 filing was eye-catching. Though profitable in recent years, the company had been carrying $1.3 billion in debt--and this year's loss of foot traffic put Guitar Center back in the red, causing widespread store closures and furloughs for about 8,750 of the company's 13,000-plus employees.
In December, a Virginia bankruptcy court approved a plan to cut about $800 million of that debt, and inject $165 million in equity from shareholder Ares Management and co-investors Brigade Capital Management and the Carlyle Group. Just in time for the final, echoing chords of the holiday shopping season. --Cameron Albert-Deitch
Jimtown Store
Healdsburg, California (last day, Dec. 30)
My heart breaks when we lose a business that is the beating heart of a community. Jimtown Store is historic amid the vineyards of California, feeding wine makers and vineyard workers alike. It was the first place I met my father-in-law 17 years ago. You might see Martha Stewart or Guy Fieri there, too. But the wildfires engulfing much of the west coast this summer were too much for the business. Owner Carrie Brown announced that reasoning, along with the business closure in a post on Jimtown's website. I am so sad that they're closing their doors, as is our community. --Elizabeth Gore
Mood Ring
Brooklyn, New York (shuttered)
The astrology-themed bar tucked under the elevated M train in Bushwick, Brooklyn has been a place of escape for many in the community over the last few years. Its triangular main room was covered in work from local artists and the back area, served as a modest, strobe-light lit dance floor. The drink menu consisted of cocktails based on the astrological calendar. The owners and longtime best friends, Vanessa Li and Bowen Goh, opened the spot in 2017 with the intention of it being a queer space open to all, though the weekend bouncer would give those over 35 a second glance. The bar granted my roommate and I a reliable night of shameless frivolity when we didn't want to go more than a five minute walk from our apartment. On a Sunday in December it closed its doors.. --Brit Morse
Pearl's Social & Billy Club
Brooklyn, New York (shuttered)
When I moved to Brooklyn five years ago, Pearl's quickly became my favorite bar. Warm, friendly, and inviting--with just the right amount of bartender snark. Loud, but not too loud. Kickass drinks. But I really fell in love when Covid-19 hit. First, founder and owner Betsy Maher took care of her customers--switching to delivery, and including a fun surprise in each order. (A roll of TP? A bag of Cheetos? You name it.) Then, despite the financial struggles of running a bar during a pandemic, she started using her money to loudly support other neighborhood small businesses--especially Black-owned businesses, following the killing of George Floyd in Minneapolis in June. Pearl's became a true community pillar, and I felt crushed when Maher announced the bar's closure in December. She left the door open for a potential return in the spring. If that happens, I'll be first in line for a drink. --Cameron Albert-Deitch
PokPok
Portland, Oregon (shuttered)
Every small business needs a way to celebrate victories, process defeats, and turn both our grief and elation into that kind of mellower wisdom that comes when we reflect together on our experiences. My team's experience-mellowing ritual always involved bowls of Khao Soi and a round of Tamarind Whiskey Sours from Pok Pok. Covid-19 forced the closure of this deeply loved, iconic restaurant. While I laud founder Andy Ricker's rationale (see link), it's left us mourning the loss of both our ritual and their out-of-this-world comfort curry. Here's raising a whiskey sour to you, Pok Pok. --Elise Keith
Record Mart
New York City (shuttered)
Record Mart's demise is sort of a triple blow of sadness: It sold, you know, actual records. It was New York's oldest record store; it was located on a mezzanine deep within the Times Square subway station. That's three strikes in the modern economy and it still thrived through seven decades--until Covid. --Scott Omelianuk
Shop-Vac
Williamsport, Pennsylvania (shuttered)
Every shop in America, not to mention a million garages, had a Shop-Vac wet/dry vacuum. Or at least, something they called a Shop-Vac, even if the actual product was made by another company. But on September 15, Shop-Vac disappeared as if it had been sucked through one of its devices. At the company's Williamsport, Pennsylvania headquarters, more than 400 employees were tossed into the street, their health insurance terminated.
Shop-Vac, founded in 1953, is owned by its CEO Jonathan Miller and other Miller family members. His daughter Felice was promoted to president and COO in October, 2019. "I'm proud to see Felice taking on this role," Jonathan Miller said at the time. "Felice brings a distinctly modern approach to our company."
This was not necessarily a case of a pandemic-induced failure. Shop-Vac had orders, including from big box retailers. What it did not have was an orderly supply chain. According to published reports, one factory in China refused to fill orders when it heard that Shop-Vac was moving production to Vietnam--an unexpected consequence of President Trump's trade war. It closed a warehouse in New York state last year. In a statement, the company blamed the abrupt shutdown on a deal to sell the business that suddenly went south. The Millers reportedly did not hang around Wiliamsport to look after their employees. They went west, to their homes in California. --Bill Saporito
UPDATE: On December 28, most of Shop-Vac's assets were acquired by GreatStar Tools USA, a division of Hangzhou GreatStar Industrial Co. GreatStar, which owns industrial brands such as Arrow Fastener, and Pony and Jorgensen, says it will restart operations at Shop-Vac's Williamsport plant and hire "a number of employees who were separated after the factory's abrupt closure." Welcome back.
Tuesday Morning
Dallas (Chapter 11-reorganization)
Jed was a friend I met in high school in Virginia. We first hit it off because if he and I were to ever get married, my name would become Diana Ross. When I knew him he was a great guy. Unassuming. Genuine. Good-natured. His dad, Lloyd, I came to learn, is the founder of Tuesday Morning, the Dallas-based discount home goods seller, which this year filed for chapter 11 bankruptcy protection with hopes to reorganize. While I never met Jed's dad--nor did I, in all honesty, shop at Tuesday Morning all that often--I appreciate what the brand meant for him and his family. That's something that gets lost in all of the discussions around small business closures amid this crisis: businesses go under, ok, but that's also someone's legacy, someone's dream. This may not be the end for Tuesday Morning, but it will be for millions of small businesses. RIP, all. --D.R.
Twins Jazz
Washington, D.C. (shuttered)
If you've ever spent any length of time in Washington, D.C., you'll note the rather large diaspora of Ethiopians. U Street is THE place for unforgettable tibs and kitfo.
But rather than start a restaurant, more than 30 years ago two Ethiopian sisters, Kelly and Maze Tesfaye, started the now renown jazz club, Twins Jazz.
They didn't know what jazz even was at the outset, yet they learned and grew to love the genre.
Over the years, greats like trumpeters Bobby Sanchez and Michael Thomas performed inside its cavernous--and acoustically unrivaled--walls. Yet the pandemic proved too much for the sisters who closed Twins down earlier this year. --D.R.
Van Halen's self-titled first album was the first record I chose to play (back when decisions like that seemed important) on my first real stereo. I eventually owned 11 of the band's albums and saw them play live three times. Unfortunately, like many family firms Van Halen will not survive the passing of a founder: Eddie Van Halen suffered a stroke and died in October. Some of the businesses on this list were chosen because their closure means the product or service--and especially the experience--may be remembered but no longer revisited. Their closure may also serve as a stark reminder that, for some of us, there are more days behind than ahead. But it's also a reminder that many of those days were awesome. RIP, Eddie Van Halen and long live Van Halen. --Jeff Haden

Dec 28, 2020