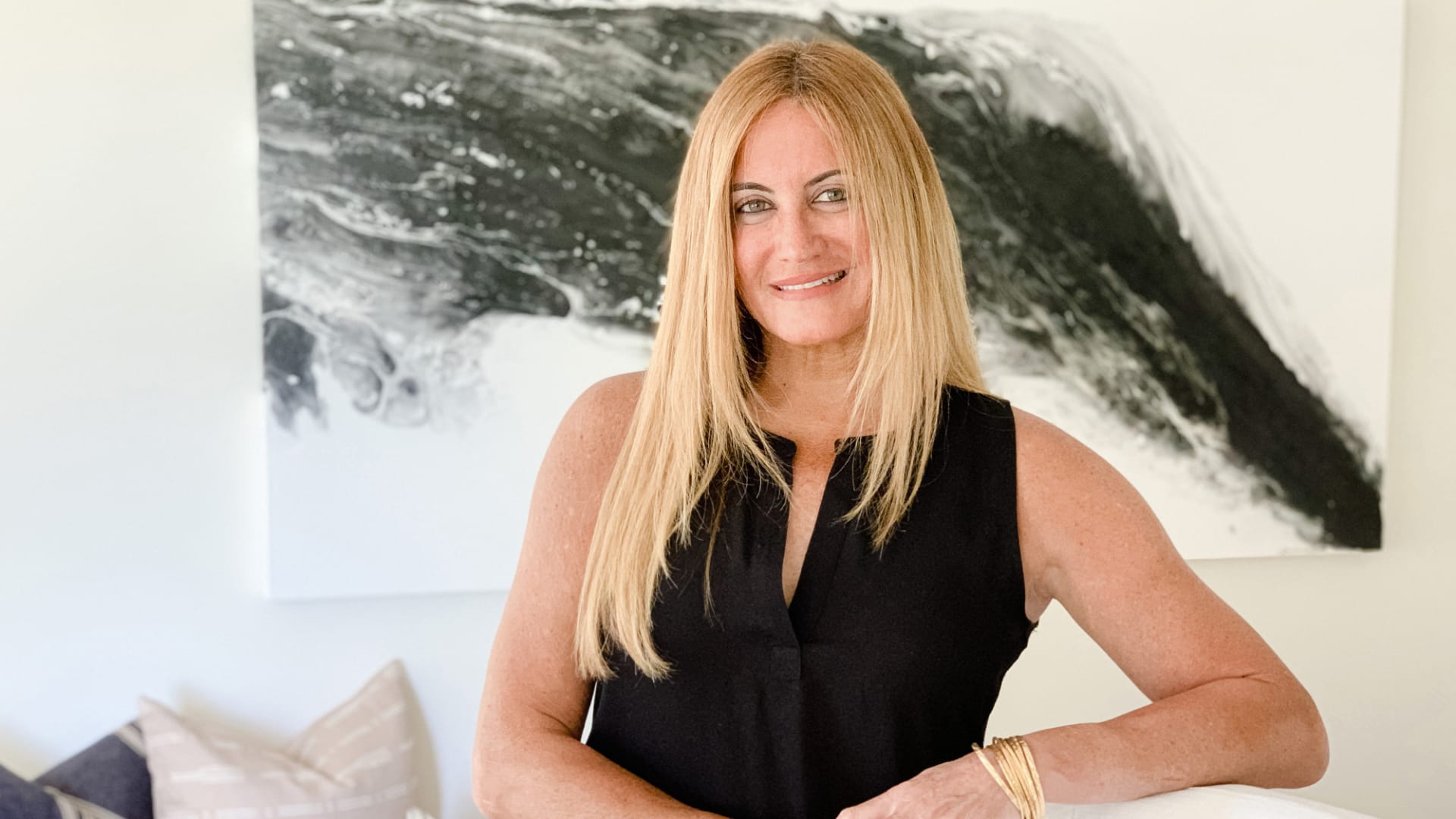 When Gassia Gerges was 12, her Christian family fled Beirut to escape religious persecution during the Lebanese Civil War. The harrowing experience continues to prove crucial for Gerges, who in 2014 co-founded 1Link Technology, a Germantown, Tennessee-based IT staffing firm that generated $6.3 million in 2019 revenue. She credits much of her company's success, which includes two consecutive appearances on the Inc. 5000 list of the fastest-growing companies in America, to her ability to overcome hardship. --As told to Cameron Albert-Deitch
I remember walking with these two kids I was babysitting--we had to take cover under a tree, because the Israeli planes were flying so low over us that the whole ground shook. At night, you'd turn all the lights off and you'd watch the bombs and the bullets go across. It was like fireworks.
I was probably 10 years old.
Sometimes, when the bombs fell, my mom literally got shot out of bed. The vibrations lifted her up and dropped her on the floor. That's when we'd go down to our building's basement and stay as long as needed: sometimes weeks, sometimes days. Now, I look back and I'm like, "Is this really what we lived through?" I go to hug my mom, and you should see the fear that comes over her. That's PTSD--any little thing scares her. She downplays it, of course.
In 1982, my parents decided to emigrate to the United States. I ultimately got a graduate degree from the University of Virginia, which led me to a government job in Memphis that just wasn't fulfilling for me. I was really disillusioned.
I met a friend at the gym who was always smiling. I was like, "Steven, what do you do?" He said he was an IT consultant. "Why don't you come shadow me?" he said. It was 20 years ago, and I haven't looked back.
By 2014, I was working in Memphis for a business with 28 offices nationally. We were bought out by a private equity firm, and I saw corporateness about to shape this company: the weekly conference calls, the rah-rah annual meetings, all the things that absolutely do nothing for my work other than distraction.
My colleague Diane and I--they called us "Peanut Butter" and "Jelly," we were really that close together--left and started 1Link Technology. We had an 18-month noncompete agreement, and couldn't do any business within a 50-mile radius of our old clients. Instead, we found one large new customer: CenturyLink, the global tech company in Monroe, Louisiana.
Diane uprooted her family and moved down there. I moved in with my parents in Northern Virginia, because CenturyLink had a government arm there. Within a few months, Diane's husband lost his job. Then, her house flooded. After a little over a year of running the business, she had to leave 1Link and get a job.
Meanwhile, when I moved in with my parents, I didn't know we were going to lose my dad. When his Parkinson's disease advanced, I took over his care from my mom.
In March 2016, we lost him.
Two months later, my noncompete ended. I went back to Memphis thinking, very naively, that my former customers would come right back to me. It wasn't that way. A year and a half had gone by, and I couldn't function without Diane. I was on the sales side, she was on the recruiting side, and together, we made this work. I sat there and thought to myself, "I'm a one-man shop. Who am I kidding here?"
I stuck it out. Within six months, I met a former IT developer and software engineer who reminded me a lot of her. He was very disillusioned, and ready for a new career. I said, "Ben, you would be great at this. If you ever want to shadow me, I'd love for you to come see what this is about." If it hadn't been for Ben replacing Diane, I probably wouldn't be in business.
The war and the suffering I lived through as a child also played a role. When people don't want suffering in their lives, I'm like, "You're eliminating the greatest gift that can happen to you." We go to the gym, and what do we do to our muscles? We break them down to make them stronger. Strength in character, too, can't happen without suffering.
EXPLORE MORE Inc. 5000 COMPANIES
Aug 31, 2020