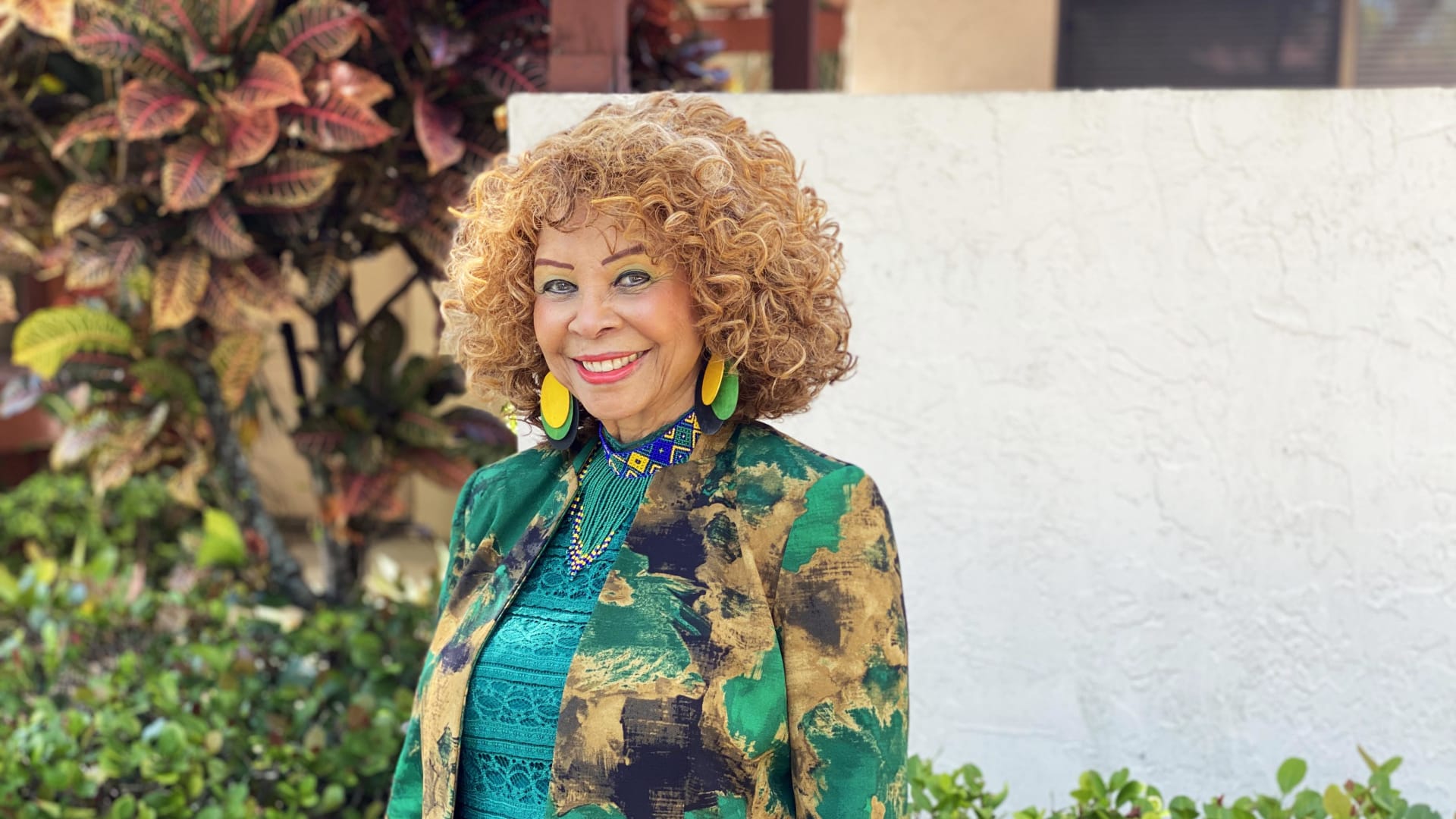 Marie R. Gill developed what she calls a "passion for service" first as a student organizing sugar-cane workers' cooperatives in her native Jamaica. After getting an MBA at the University of Toronto, she focused on "block organizing, fighting crime, trying to close down pawn shops, and helping small businesses get loans." Settling in Miami, Gill eventually started her own firm, M. Gill & Associates, in 1990 to help small companies write business plans, secure financing, and find government contracts. The company has won contracts with the Commerce Department, the city of Miami, and other government entities to run economic-development programs. Things almost fell apart in 2015, when a computer glitch caused Gill to lose her biggest contract. But a second chance rocketed her company to No. 406 on the Inc. 5000, with a three-year growth rate of 1,131 percent and $2.9 million in 2019 revenue. --As told to Sophie Downes
I've been in Miami for 30 years. When I came here, I had this yearning to do my own thing. But I got a job first, working in sales at one of the hotels on Miami Beach. One day I opened the yellow pages and I saw "minority business development," and wondered what that was. It was the Minority Business Development Agency, which is an arm of the U.S. Department of Commerce that promotes minority-owned businesses. I called them up and they were hiring.
While working with the MBDA as a consultant, I saw a need to reach out to the Black community. I decided to focus on the inner cities where most African Americans have small businesses. I also connected with the Caribbean diaspora. A lot of immigrants were still doing things like you do back home--just set up shop and get started. There was a great need for someone to provide entrepreneurial education to both first-time and established businesses. I had a lot of help from community leaders; once I'd shown that I was a hard worker and could write, they showed me the ropes and helped me access banks, educational institutions, and other resources to help businesses grow. So I was busy.
In 1990, I started my own consulting business on the side while I was still working at the agency. I remember going to my boss and saying, "I need to do this," and he said, "Go for it, Marie!" With his blessing, I went out full time in 1997. I thought I was going to have this robust clientele, but all the people who had been encouraging me--they didn't follow me. I eventually got contracts with Publix and FedEx to do outreach to minority business owners, and started getting some exposure; I also helped run the Miami-Dade Empowerment Zone program for the Department of Housing and Urban Development. Then I got some work in Jamaica and started developing overseas. But I never looked to the agency where I came from, because a company from Boston had the contract with the MBDA to operate its Business Center in Miami, helping minority-owned businesses get financing and contracts. I never thought of competing to go after that contract.
One day in 2000 when I was going to renew my occupational license, an acquaintance told me, "Marie, you should bid on the contract--it's out again, and now you will get it." So I bid, and I won. Once I got the Business Center contract, I was flooded with business again, because here I was representing the Department of Commerce with these services. And every time they put out the contract after that, I'd win.
In 2015, though, when the bid came up again, I waited until the last day. That year, we had to submit the bid online by 11:59 p.m. and our computers crashed. I was not able to submit my bid. I remember coming home--it was almost 4 in the morning--and crying. That was a wake-up call. I'd been so focused on this one contract, and my business wasn't diversified enough.
I never despaired, and I never gave up. Some people said to me, "Well, you can declare bankruptcy," and I said, "Bankruptcy? Are you kidding? I've worked too hard to build my credit." I took out a loan--a small one, $18,000--just to keep me going for a few months. I got small contracts from people who knew me: the city of Miami, the city of Lauderdale Lakes, the city of Lauderhill. And I started doing more international business and working on other HUD projects.
In 2016, the Department of Commerce decided to focus the minority business programs on exports, so it put some funding into establishing four export centers across the country--in Chicago, Sacramento, San Antonio, and Miami. Less than a year after losing our previous contract, we bid on and won a $1.2 million contract to operate the Miami MBDA Export Center.
Since then, the MBDA has kept me pretty busy. I've had contracts to provide services to businesses that were affected by Hurricanes Harvey, Irma, and Maria. I've also established the agency's footprint in Puerto Rico and the U.S. Virgin Islands, and I just got a Cares Act grant.
With the pandemic, we are, dare I say, busier. We have clients who are losing their businesses. There's a lot of frustration. We work very closely with the SBA; we have a Strategic Alliance Memorandum agreement with them, and when you have that, you can kind of cut in line a little bit to access services. But still, we have some people who applied for stimulus loans and are still waiting. Others have been approved but are still waiting for funds in their accounts. There aren't many alternative sources of financing for people who are really, really hurting.
We have a CPA on our team now, and we offer free legal services; we have experts in international protocol, folks talking about the effects of the pandemic in different countries. We never really thought about having these experts on a regular basis before, but we're more hands-on now.
We've always been a service company--whether it's to start a business or to grow a business, to help them through a crisis or to establish a financing program. So we just continue working as we've always been working, and helping businesses as we've always been helping them.

EXPLORE MORE Inc. 5000 COMPANIES
Aug 11, 2020