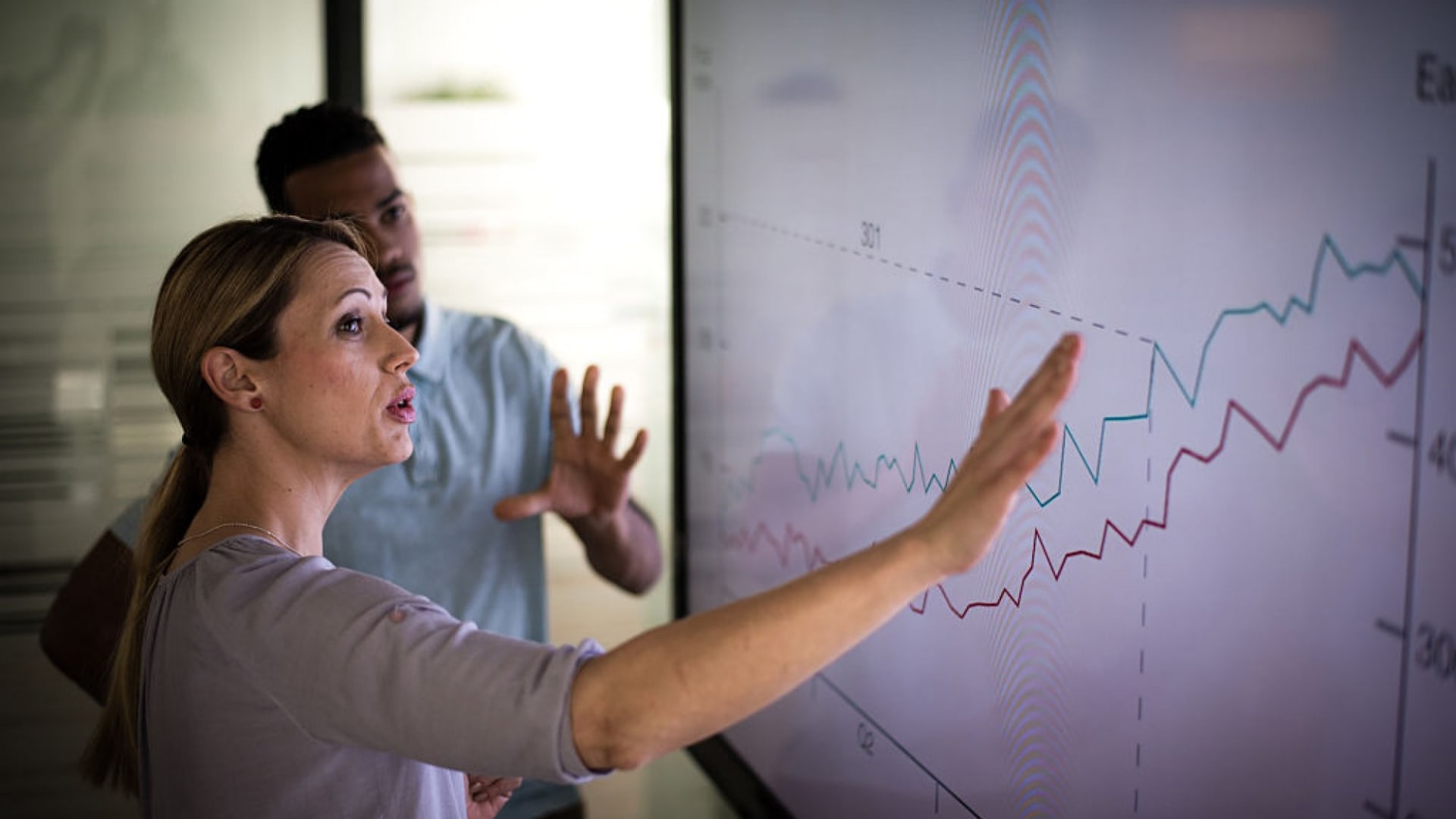 Brought to its knees by the pandemic, my special event production company, Entire Productions, survived the year 2020 by producing 200 virtual events and opening a marketing division that generated $120,000 in the first month with no startup funding. We rounded out the year profitable, at just over $1 million in revenue-;significantly less than original projections, but a miracle given the circumstances. Looking at us now, you would have never thought that in March 2020, along with the whole event and hospitality industry, my previously profitable multi-million-dollar business had zero in the pipeline with no relief in sight.
The event industry experienced an 80 percent job loss in 2020. Permanently laying off six people-;about half of our staff-;was the worst moment of my professional career. And it hurt like you wouldn't believe. I wasn't sure if I was doing the right thing, but in hindsight, it was my only way to stay afloat. I'll admit, I panicked. Like, a real panic attack. After my fight-and-flight adrenaline dissipated, I went into full-throttle ideation mode where creativity and energy were at their utmost peak. And I'm still there, 10 months later.
Building on the fly
I tried to take care of our artists by directing them to grants and financial support, as well as giving them some cash. Not only did our artists, vendors, and partners lose their work, but some also lost their homes. It was a very scary time. I was able to secure the first round of PPP to take care of my team, and we immediately got to work learning everything we could about the new digital frontier of virtual and hybrid events.
Madeline and Anneliese from my team began producing free lockdown lunch break live streams, which was a great way for our artists to begin the transition to online. Then, a miracle happened; I had my Aha! moment that would build the necessary momentum to save my business. I came up with EntireVariety, the solution to "Zoom Gloom." It helps companies divide meetings with faster-paced segments that include content and messaging along with world-class entertainment, thoughtful giveaways, and tools to keep audiences engaged and entertained.
We just went for it. That's my best piece of advice: just do it. Even if you think you're not ready, go for it. Our first episode was nowhere near perfect, but we got better and better each time. As I always say, perfect is boring anyway. We had thought leaders, aerialists, giveaways, magicians, and live musical performances. As we demonstrated the value in this virtual event formatting, requests for proposals came flying in. The show works great on Zoom, but we began to partner with local audiovisual companies that had shifted to broadcast and streaming studios to create amazing, over-the-top productions. We developed a summer concert and two holiday concerts internally and produced a fundraiser for a large nonprofit organization that raised $1.3 million.
The variety show solution was our survival mode tactic. Our premium corporate gifting arm was our thrive tactic. I knew people were buying gifts for their events, and as clients slowly began to realize virtual was here to stay, they needed ways to make their teams and clients feel appreciated and connected. It started from a nugget of an idea with a simple deck and website. Then our team member, Kate, took it and ran with it. It's not just a site where you can find a million cheap pen options; we highly curate these gifts. We come up with things that clients never thought were even possible. Entire Productions Marketing enhances each event and advances us to achieve authority status in our industry. My team is a well-oiled machine.
Innovation happens during the toughest times
Now we're doing full production for high-budget corporate virtual events and providing every genre and discipline of talent, thoughtful giveaways, and state-of-the-art audiovisual design. What began as a professional low point has blossomed into the most fulfilling time of my life.
I'm finalizing my first business memoir, Relentless Tenacity: My Journey from a Homeless Shelter to the Inc. 5000 in tandem with an online entrepreneurship course. I recently launched a podcast called Fascinating Entrepreneurs in which I talk with successful and intriguing entrepreneurs who speak candidly, give real-life strategies on how they grow their companies, and give us the inside scoop on their next endeavors.
If you're wondering whether you should start that business, I'm here to say just do it. Jump in and make it happen; 2021 will provide a bounty of innovative solutions to our modern-day problems. If you're one such innovator, call me-;I'll give you some advice on how to pandemic-proof your business.
Natasha Miller, an Entrepreneurs' Organization (EO) member in San Francisco, is founder and CEO of Entire Productions, which has brought special event experiences to life for more than 20 years. Miller shared how she led her company in one of the hardest-hit industries through a pivot to continued success despite Covid-19.
Mar 18, 2021