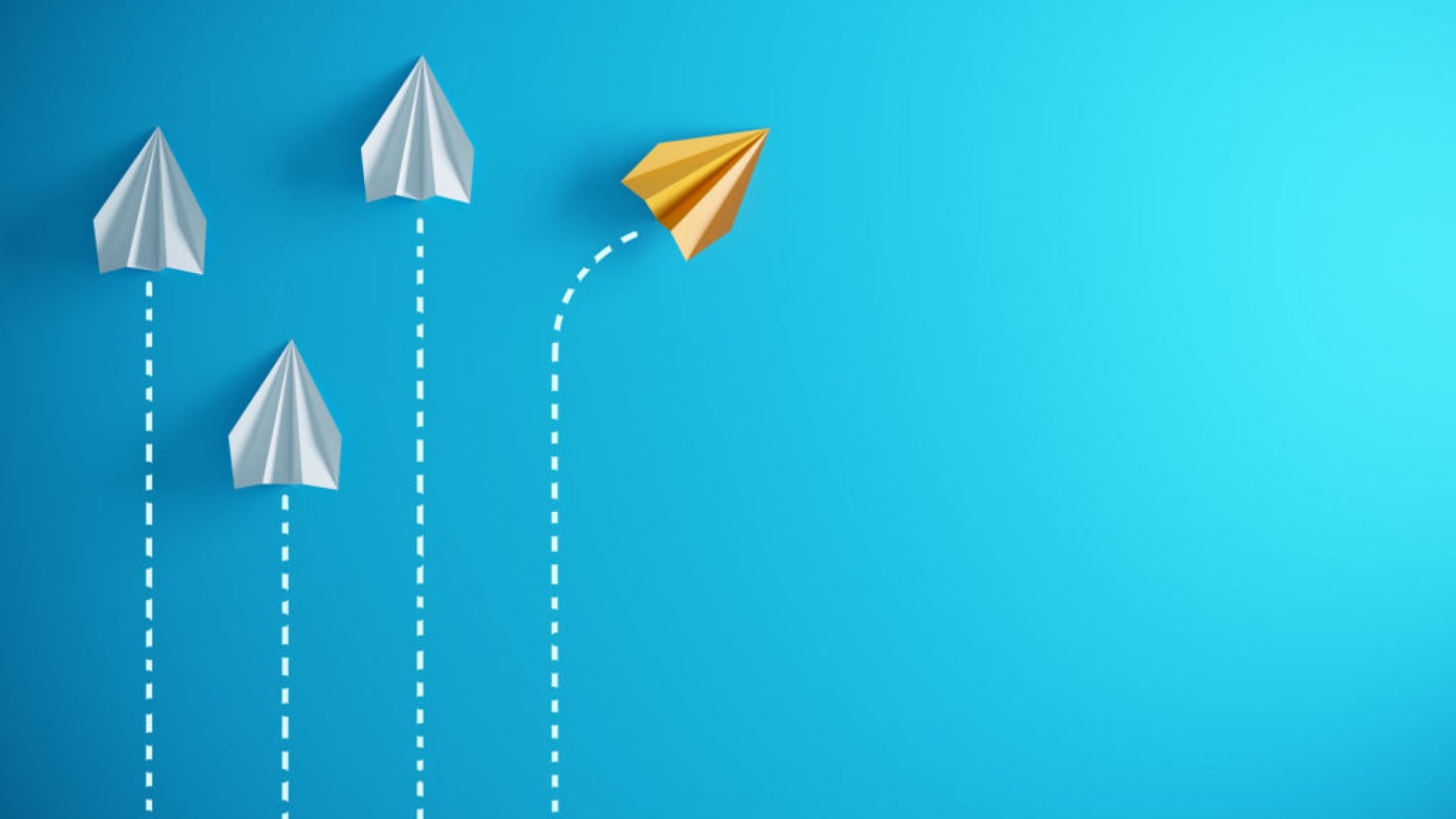 When I went to the grocery store the other day, I noticed that the bulk-foods section was open again, a year after pandemic-related fears led to its closure.
Nobody had made a big deal about the restoration of customers' ability to buy old-fashioned oatmeal from large barrels. It just happened.
And that's the way the recovery from the pandemic will unfold. There won't be a single moment of reopening, complete with a three-hour extravaganza on network TV. One little thing will return, and then another.
For marketers, that means that the next year or so won't reflect a complete return to normal. But at the same time, all of our markets are going to be different than they were during the worst of the pandemic during 2020 and early 2021.
In short, this going to be a transitional year, one that requires brands to be careful, sensitive, and nimble.
Because my business works closely with resorts and travel destinations, I'm watching carefully what this sector is doing as it prepares for this transitional travel season. Their strategies, I think, potentially have wide application across all sorts of consumer markets during the next year.
Messaging about health and safety is less important than even six months ago
It's increasingly rare to see campaigns that emphasize brands' deep-cleaning procedures or measures that improve social distancing. It's not that consumers aren't giving importance to health and safety. Rather, they simply expect excellent health protocols as a matter of course.
Healing is likely to be an important theme
Edgewood Tahoe Resort, for instance, found success this spring with an initiative it dubbed "Taholistic." Guests received a clear quartz healing crystal as a turndown gift, selected relaxing bath salts and dried florals from a DIY Bath Salts Bar, cleared their minds with virtual meditation and breathwork programming and fell asleep to a bedtime-story podcast. The results: Strong bookings during the ordinarily quiet spring season.
Consumers are likely to go all-in on halfway measures
Many consumers are flush with cash after spending little during the past year, but they're still cautious about health and safety issues. They're willing to spend-;they have cash burning holes in their pockets-;but they still need time to regain all of their confidence.
As a result, we're seeing campaigns such as "The Great American Road Trip" developed by Montana's Discover Kalispell. Travelers who book a three-night stay at a hotel in the resort community near Glacier National Park receive a free annual pass to all 2,000 national parks, monuments, and historic sites in the United States. The campaign reflects the likelihood that Americans are going to travel in a big way this summer, but concerns linger about air travel. This is likely to be the year for big trips down highways far from home.
Then, too, "The Great American Road Trip" and its offer of a free pass to iconic locations taps into the undercurrent of national pride that arose as Americans got through the worst of the pandemic together.
The remarkable diversity of Americans is an emergent theme
The awful, traumatic events of the past year brought the nation's diversity to the forefront, and Americans appear more curious about exploring their multiplicity of ethnic and racial communities.
In California, for instance, Visit Stockton-;identified by U.S. News & World Reportas the most racially diverse city in the country-;launched the "Stockton Taco Trail" which offers commemorative decals, T-shirts and caps to consumers who visit at least 10 of the city's 50 Mexican restaurants.
It's part of an initiative that showcases historic sites such as the first Sikh temple in the United States along with cultural events and dining experiences in the city 90 minutes east of San Francisco.
While rooted in the diversity of experiences available in Stockton, the campaign draws additional power from the continued desire of consumers to assist owners of small businesses, particularly restaurants, who were hard-hit by the COVID-19 restrictions. That, too, is going to be a theme for a while longer.
Marketers are absolutely walking on eggshells right now
The events of the 12 months brought to the forefront three of the most emotionally charged elements of American life-;death, race, and politics. During these months of transition, each of those nerves remains raw.
As a result, every element of every campaign is getting a closer-than-usual look from diverse sets of eyes within marketing teams to make sure that it reflects today's sensitivities.
There's a growing realization, too, that other stakeholders will have a strong voice during these times of transition and recovery. In resort communities, for example, full-year residents may have lingering concerns about the chance that visitors could bring COVID-19 or other diseases with them.
Marketers who don't want to be blindsided by opposition are taking extra time these days to identify all the stakeholders, even if they're not part of the traditional mix, and addressing their concerns from the start.
Times of transition such as these always are fraught for marketers.
Their messaging needs to move forward from the multiple crises of the past year, but they can't get too far ahead, especially given the nation's raw nerves.
Success, as always, will come to marketers who listen carefully to consumers, shape or reshape products to meet the needs of today rather than yesterday and craft messages that sell without offending.
Oh, one more thing: Transition means that something else is coming. Be ready to make that change, too.
May 6, 2021