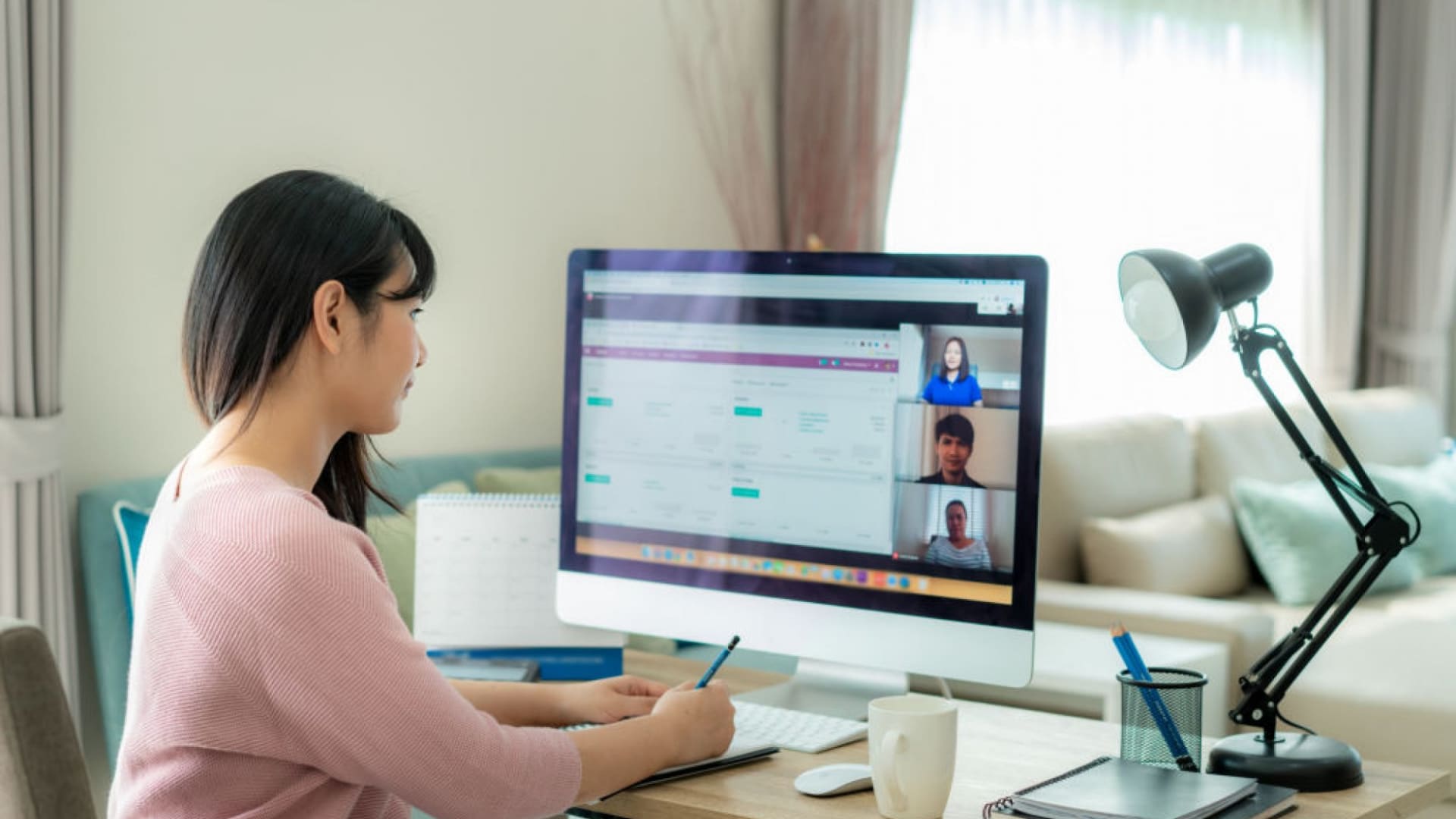 Making the work-from-home model work requires buy-in from leadership and an assortment of cloud options, from video chat apps to operational systems that enable team members to have secure access to mission-critical business data.
Industry professionals discussed remote work at the recent Inc. 5000 Vision Conference Insperity HR custom panel. If you want to make the most of this model for your team, here are some tech tips to consider.
Help Workers With Their Home Infrastructure
No technology tool can be effective without effective connectivity. David Burnley, vice president of product innovation at Insperity notes, "For us, it meant helping our employees when it came to their own home infrastructure. So, we put in place some programs around making certain they had enough bandwidth and had good connections so they could all be successful."
Other family members are also at home right now, putting strain on speed due to remote learning, streaming, gaming, and work happening concurrently.
Employees may need financial help to upgrade their computers. Devices without sufficient RAM or processor speed can crash or slow workers down, affecting productivity. Cybersecurity should also be addressed.
Standardize Platforms and Apps
Get everyone using the same communication apps, recommends David Weisbeck, CSO of Visier. Consolidate to a consistent communication platform, whether it's Slack, Microsoft Teams, or any other tool. Being on the same apps enables everyone to share quick thoughts throughout the day.
Utilize Video
Both panelists agree that video is essential. Lots of remote teams communicate via email. But that's not nearly enough when remote work becomes the standard mode of operating.
Face-to-face interaction is important, and if you can't do it in person, the closest option is video tools including Skype, Join.me, and Google Hangouts. There are also affordable tools with enterprise-level functionality like Zoom, Zoho Meeting, Webex, and Adobe Connect.
Dave Weisbeck adds, "Video is powerful. There's so much that's conveyed in body language that you don't get without the video stream."
Leverage Analytics and Data
Managers have to make decisions right now faster than ever. Data gives you confidence in uncertain times, adds Weisbeck. Therefore, you not only need systems, but you also need analytics to help you unlock that data to analyze and apply it.
Have an HR Platform
Last but not least, companies need an effective HR platform. Tools like Insperity deliver essential information about benefits, payroll, and compliance within one dashboard.
The platform needs to support the changed realities employers are going through, such as the fact that remote workers may be across state lines. "If you had 50 employees in New York City, you really only had to worry about the rules, regulations, and pay concepts in New York City. But what if, all of a sudden now, you have people working from home in the six surrounding states? It's a whole different animal to run a company in a multi-state environment than in a single jurisdiction," adds Burnley.
A good HR platform also provides self-serve ways for employees to stay informed about benefits and policies. And when people are working remotely, information is essential.
Dec 8, 2020