A few months ago I was looking for a new job. My goal was to get offers from top tech companies, and to get them as soon as possible.
I started my search on a Monday, and by that Friday I had interviews lined up with Facebook, Google, Apple, Uber, Twitter, DropBox, Salesforce, LinkedIn, and Airbnb, plus a few others.
It occurred to me that being a salesperson had its perks outside of the office.
I know plenty of people who are more qualified than I am for positions at these companies, yet they were unable to get their foot in the door for an interview.
I realized that getting a job at a company like Facebook or Google isn't just about your competency and level of qualification for the job--it's also about your ability to get the interview in the first place.
If you're having trouble getting an offer from the company of your dreams, follow these five steps to get your foot in the door.
1. Create a list of 10 companies.
The first step of any job hunt is figuring out what type of job you're looking for. Take some time to think deeply about what role you want, and what you want your average day to look like. Make sure not to title-chase when you are researching different positions.
After you figure out what you want your role to be, start brainstorming companies that offer a good fit for that role. Don't be attracted to brand-name companies just because you imagine it would be fun to work there; be critical and talk to people who actually work at the companies to figure out where you will succeed. When you are creating these lists, use a CRM (there are plenty of free ones out there) or use an Excel spreadsheet to stay organized.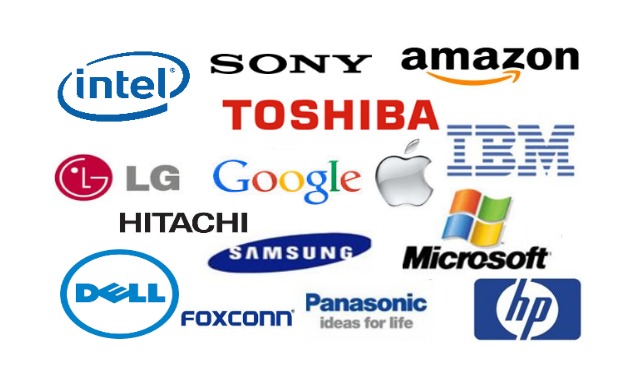 2. Create a list of 250 relevant points of contact.
Now that you have your list of your 10 dream companies, find 25 relevant points of contact at each company. Make sure to use a combination of LinkedIn, Facebook, and your own network to source these contacts.
A relevant point of contact in this scenario is someone who is either in the role you want, reports to the role you want, or manages the role you want. They don't have to share anything in common with you, but it helps if they do.
3. Make initial contact with each point of contact.
Now that you have identified your contacts, reach out to them. If you have their email, send them a quick intro note, and if they're on LinkedIn, send them a connection request.
Your goal in this step is strictly to schedule a 10-minute introductory call, during which (you tell them) that you want to learn about their experience and get advice.
4. Leverage the introductory call to segue into an interview.
Now that you have gotten someone's attention and set up an introductory call, you need to make it count. The introductory call is the most important part of getting interviews.
Before the call, find a way that you can articulate your agenda that will resonate with and motivate your contact to get you an interview. This could be a referral bonus, or another favor.
Begin the call with light dialog, making small talk, jokes, and flattering your contact. Transition the conversation into learning about his or her experience at the company, and then express your own interest in the company. Make sure you've done plenty of research on the contact, their background, and also the company.
5. Keep following up.
I had to reach out to 37 people to get one interview at Google.
If the first 25 contacts don't respond to you, message them again and then reach out to a new batch of 25 contacts. Persistence is the most important part of getting interviews.
Once you have your foot in the door for an interview, here is how you seal the deal.
May 3, 2016