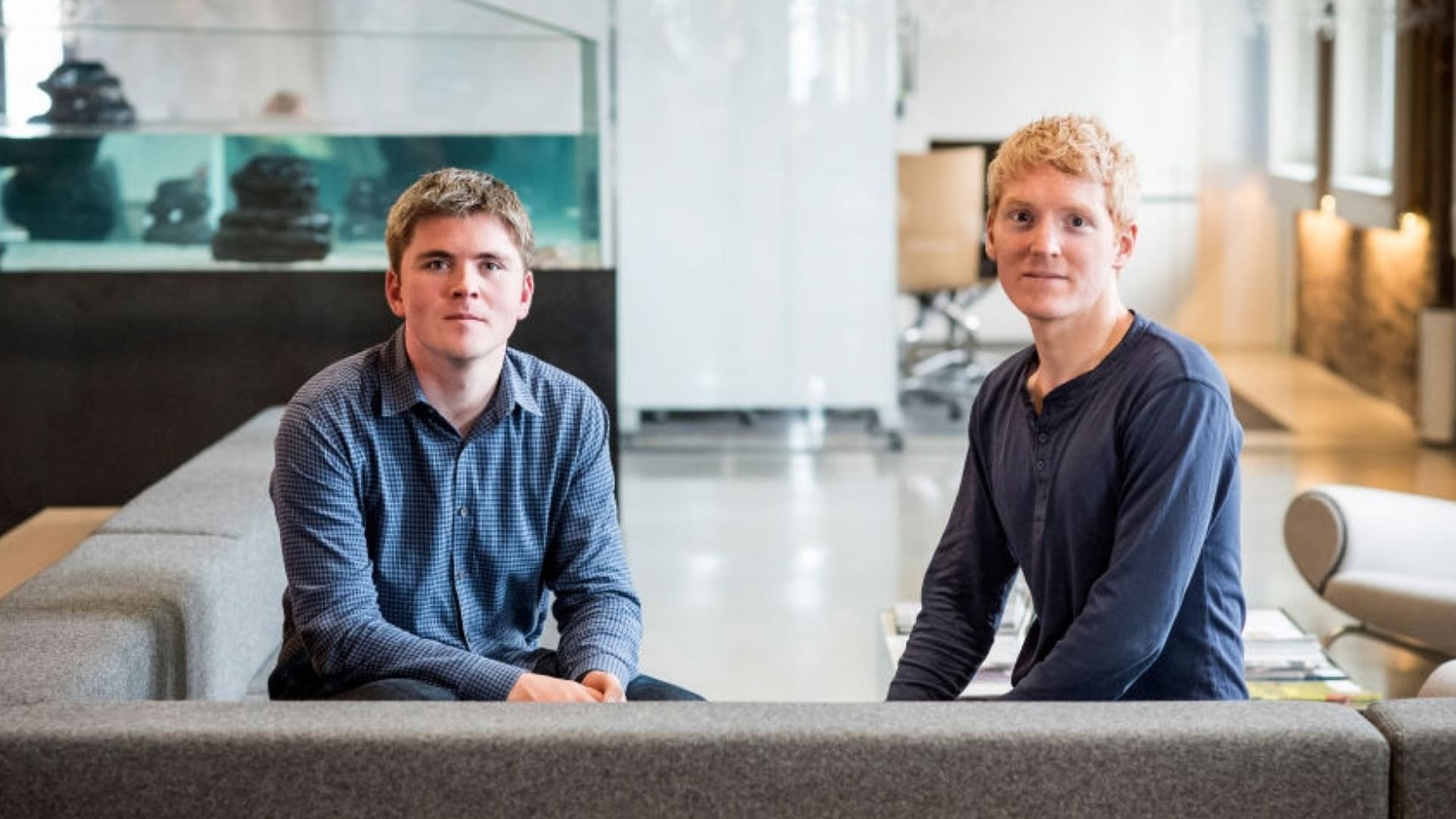 Editor's note: This column, appearing on James Ledbetter's FIN, published on March 14, the day before Stripe announced a new fundraising round that values the company at $95 billion.
They were 27 and 25 years of age, respectively. As we explained at the time, Stripe had created a ridiculously simple offering: seven lines of code that could be dropped onto any website or app to allow Stripe's customers to accept payments. That code is given away for free; Stripe makes its money by charging 2.9 percent plus 30 cents per successfully executed payment transaction.
When we ran that 2016 story, Stripe was estimated to process $20 billion in annual payments; last year that figure was estimated at $350 billion--more than double the volume that Stripe handled in 2019. Stripe has become so ubiquitous that former Andreessen Horowitz venture capitalist Benedict Evans recently referred to that Stripe fee as "the invisible tax on half the internet today."
There are, I think, two key insights that underpin the payments revolution we've witnessed in the past few years. The first is negative, and so well established as to not merit much attention for this post: The status quo system for payments is comically inefficient for everyone, and criminally expensive for the merchants who pay the transaction fees.
The second is positive, and most clearly articulated by Jim McKelvey, the co-founder of Square, in his insightful book The Innovation Stack; it's a variation on the bottom-of-the-pyramid argument put forth earlier this century by C.K. Prahalad. That is: The credit card-led system that dominated the market at least through the '00s was a crazy pyramid. A handful of very wealthy companies at the top generated a relatively small amount of credit card transaction fee income, while a huge number of much smaller firms at the bottom of the pyramid generated a much larger quantity of fees.
When McKelvey was looking at data from 2004, there were about 5.2 million small companies in the U.S. making less than $100,000 in annual revenue--usually one-person affairs. The sales volume generated by these microbusinesses was $130 billion, a small fraction of the $1.3 trillion in card transactions. Yet these companies generated 42 percent of the credit card companies' profit. "Their profit margin from small businesses was 45 times higher than from billion-dollar corporations," wrote McKelvey.
But even the screaming inequality of that status quo was outmatched by a far bigger factor--the massive number of merchants and potential merchants who weren't handling credit cards to begin with. If you create a product that makes accepting credit cards easy and relatively inexpensive, you will bring millions more microbusinesses into the bottom of that pyramid.
And by reducing the friction in the payments system, Stripe and its competitors provide additional revenue for their customers, through a variety of channels.
Almost from the beginning, Stripe has been internationally focused. Here is a gem from the 2016 Inc. piece:

In late February, Stripe unveiled Atlas, a new service that will let companies everywhere essentially buy a license to do business in America. For a flat $500, Stripe will help a non-U.S. company incorporate in Delaware, set it up with a U.S. bank account to accept American payments, and--of course--set it up with Stripe. ... As John puts it, "Patrick and I are almost suspiciously passionate about this."

As of the middle of last year, Atlas had been used to sign up 15,000 new businesses worldwide; according to a Patrick Collison tweet, about 1 in 4 of those business founders said they would not have launched their businesses without Stripe.
Like PayPal, Stripe has also looked abroad for investments and acquisitions. In the very first issue of FIN in October, we covered Stripe's $200 million acquisition of Paystack, a Nigerian-based digital payments platform. (Perhaps it goes without saying, but there are not a lot of nine-figure fintech acquisitions in Nigeria in any given year.) Other Stripe investments outside the U.S. include:
Cuenca, a Mexico City-based mobile banking and payments app for Mexico's underbanked population (Stripe led its $7.4 million Series A round in 2019)
PayMongo, a Philippines-based company that helps companies accept payments online (Stripe led its $12 million Series A round in 2020)
Rapyd, a London-based global payments network and "fintech-as-a-service" company (Stripe was an early investor)
Given Stripe's rapid growth and international strength, its IPO is hotly anticipated; a January Motley Fool article asked "Could Stripe Be the Biggest IPO in 2021?" The answer is yes. When the company raised $600 million in April 2020, it was valued at $36 billion. Bloomberg reported in November that Stripe was seeking to raise funds valuing the company between $70 and $100 billion. As eye-popping as those numbers are, consider that the current market capitalization of Square is $110 billion--and that Stripe by some measures is significantly larger than Square.
Mar 15, 2021