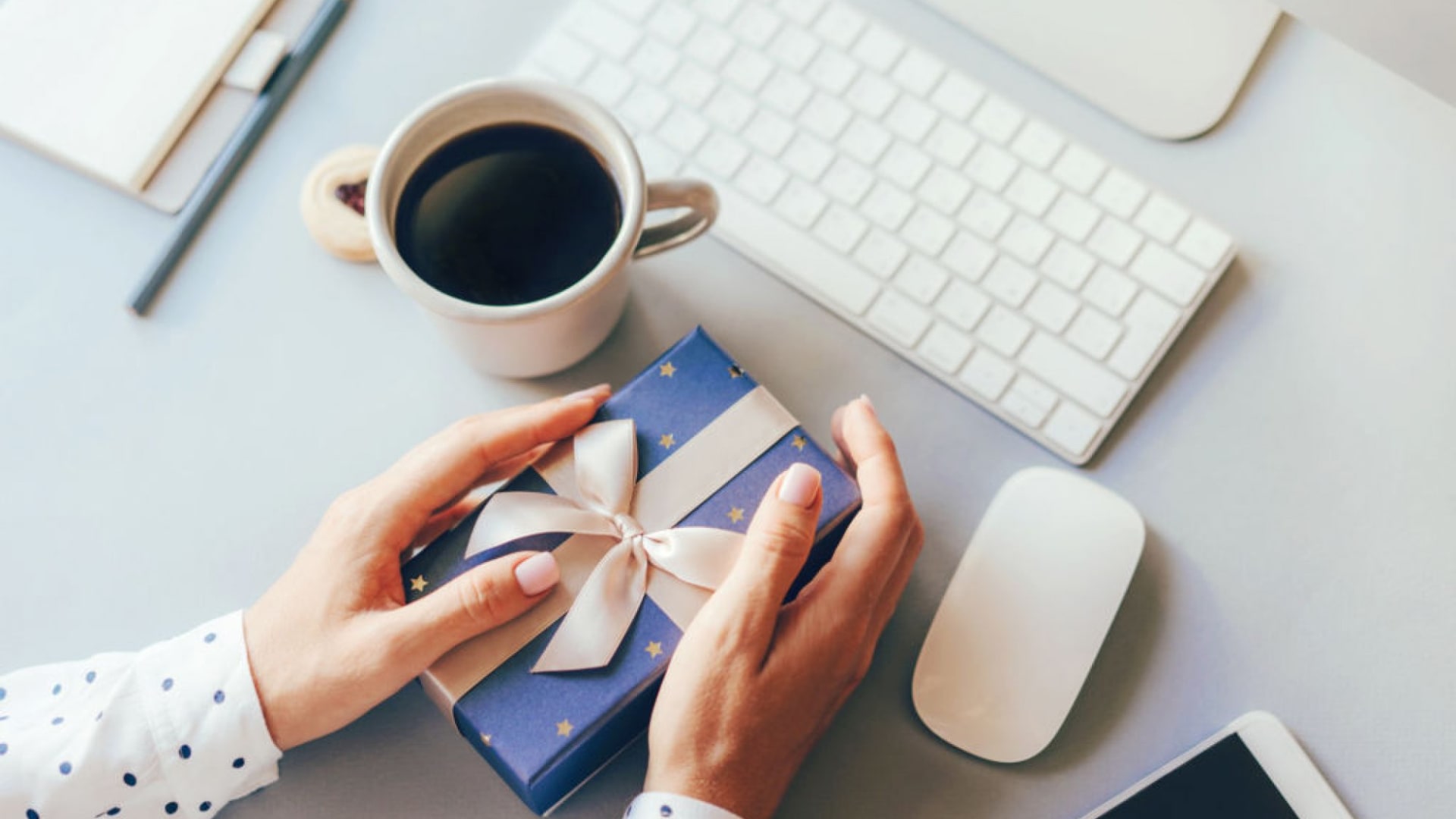 If your list of people to buy gifts for this holiday season includes anyone who loves technology, finding the right gadget can be a challenge. Fortunately, there are plenty of great options available. Many of these items have been on sale since long before Black Friday, but that doesn't mean you can't still get some great deals on the perfect gift.
If you're looking for something that any tech-loving entrepreneur would enjoy, here's my list of the top ten gadget gifts ideas for 2020:
1. Sony WH1000XM4
The latest version of Sony's flagship noise-canceling headphones is easily the best-in-class. They combine comfort and great sound quality, but the signature feature is definitely the active-noise-cancellation (ANC), something Sony does better than anyone else. They're especially good on airplanes. Sure, you're probably not traveling any time soon, but if you work from home and need a little separation from everything else happening around you, these are exactly what you're looking for. ($278 at Amazon.com)
2. AirPods Pro
They aren't new, but the AirPods Pro are still the standard that other in-ear buds are measured against, and not just because they're great for noise cancellation. More importantly, they work seamlessly with all of your Apple devices. That means it's super easy to switch between listening to a podcast and jumping on a quick Zoom meeting. The best part is, they're on sale at Amazon.com for $169 for Black Friday (that's $80 off).
3. Google Nest Audio
Of all the $99 smart speakers you can get, the Nest Audio from Google has the best combination of sound, design, and smarts. The sound it puts out is better than the Echo or HomePod mini, and the Nest Audio easily pairs with your Google Home compatible smart devices. You can even save $30 if you buy a pair from Google's online store on Black Friday. ($85 each at BestBuy.com)
4. Totallee UV Smartphone Sanitizer
I'd rather not think about the germs I'm carrying around on my iPhone, but it's definitely something we're all a little more aware of. Thankfully, there's a pretty simple solution--the Totallee UV Smartphone Sanitizer. You just place your device inside and UV light kills all the germs. As an added bonus, it doubles as a 10W wireless charger. ($99 from www.totalleecase.com)
5. Apple Watch Series 6
The improvements in this year's Apple Watch aren't huge compared to what came before. It has a brighter always-on display and a blood oxygen sensor, but honestly, the biggest reason the Series 6 is such a worthy inclusion on this list is that it fixes the main thing wrong with smartwatches--the battery life. For someone who wants to be able to wear their Apple Watch all the time (including for sleep tracking) without worrying about running out of battery, the Series 6 solves that with faster charging and longer battery life. ($379 on Amazon.com)
6. Lenovo Smart Clock Essential
I'm a fan of smart devices, but the challenge is that sometimes the smarter they get, the more complicated they are to use. That's not true of the Lenovo Smart Clock, which is about as simple as they come. It's a digital clock with a speaker and Google Assistant built-in. You can still set timers and alarms, or turn on the lights or play Spotify, but it looks like a clock. Right now, it's even on sale for $24.99 at Best Buy.
7. Molekule Air Mini+
At a time when the quality of the air we're breathing is something we're all thinking about on a regular basis, the Molekule Air Mini+ is a worthwhile addition to your home. The Air Mini+ will filter and clean the air of a normal-sized room by breaking down bacteria, mold, viruses, allergens, and other pollutants, and can be controlled by the intuitive iOS app. It's also HomeKit compatible. (On sale for $399 at Molekule.com)
8. Nomad Base Station Pro
If your household is anything like ours, chances are you're always looking to charge multiple devices. With the Nomad Base Station Pro, the fact that you can simply lay your device down on a wireless charging pad without worrying whether you've aligned it exactly right is pretty nice. In fact, you can lay up to three devices and charge them all at the same time. It's also 30 percent off right now for Black Friday ($159.99 from Nomadgoods.com).
9. Anker PowerExpand Direct 8-in-2 USB C Adapter
If you get frustrated at the fact that your brand new laptop only has a couple of ports, this USB-C adapter is exactly what you need. Here's the best part--the MacBook Air or MacBook Pro have a headphone jack. What they don't have, however, is a lightning port--which is what the headphones shipped most recently with the iPhone came with. Sure, the iPhone doesn't include any headphones anymore, but there's a good chance that a lot of people still have the lightning version laying around. Now you can plug them into your Mac along with all of your other peripherals using this adapter. ($69.99 at Amazon.com)
10. Aukey Focus Duo 63W Wall Adapter
The Focus Duo will charge your laptop at 60W, or will deliver 45W + 18W when you have two devices plugged in. That's enough to charge a MacBook Air and an iPad at the same time. Both ports are USB type C, which means they'll fit all of the cables Apple currently ships. ($29.99 at Amazon.com)
Nov 27, 2020