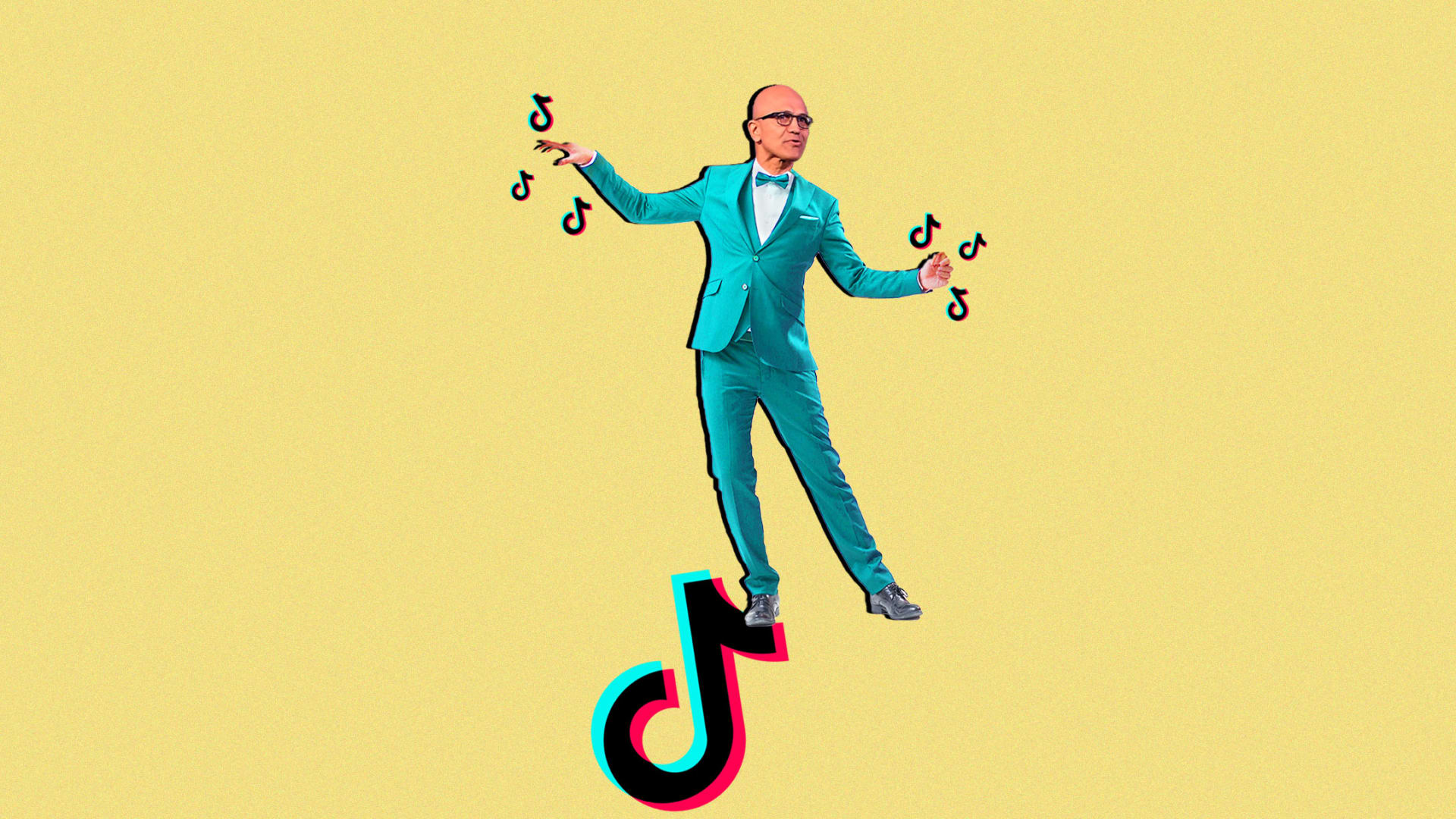 Remember when Facebook bought Instagram in 2012? Back then, no one had any idea what Instagram would become. It was a relatively small social app that Mark Zuckerberg managed to scoop up for $1 billion. At the time, that seemed like a huge sum of money for a two-year-old app with 50 million users. Today, Instagram generates more than $20 billion in ad revenue for its parent, which is five times the revenue of Twitter. That seems like a pretty good deal.
Still, it's nothing compared with what Microsoft's CEO, Satya Nadella, appears ready to pull off if the company buys TikTok. I mean, every deal has challenges and many moving parts, but most don't come with a presidential threat of a ban, or a request for a kickback to the U.S. Treasury. That, along with the complicated process of separating TikTok from its parent company, ByteDance, which is based in China, takes this deal to a different level.
Think about the leadership soft skills required to make this deal happen.
Recognizing Opportunity
TikTok doesn't make that much money in the U.S., at least not yet. With more than 100 million users, however, that's likely to change, assuming the company is allowed to continue operating here. That's not a given unless a deal is reached.
It's really an interesting dynamic, because ByteDance has to make some kind of deal or face a ban in its largest market. TikTok has already been banned in India, where it had 200 million users. Losing the U.S. could be devastating. That creates unique leverage for Microsoft to close a deal on its terms.
Of course, the real opportunity for Microsoft isn't just in ad revenue from 15-second teen dancing videos. The real opportunity is the data. Microsoft has reams of data from business and enterprise users, but it has little from consumer-facing products other than Skype, LinkedIn, Xbox, and Minecraft. TikTok would give it access to an extraordinary amount of data that would give it valuable insight into future products.
Managing Ego
One of the things that sets a good leader apart is that they know when to check their ego. Usually, that's when the CEO wants something from someone with a bigger ego, especially when that person is the president of the United States.
In Microsoft's announcement that it plans to continue its pursuit of TikTok, the company said: "Following a conversation between Microsoft CEO Satya Nadella and President Donald J. Trump, Microsoft is prepared to continue discussions to explore a purchase of TikTok in the United States."
There's a reason the company led with that information, and it shows exactly how adept Nadella is at managing the people around him. It's actually a great example of emotional intelligence. Nadella isn't concerned with stealing the spotlight, even though he's about to pull off one of the most extraordinary deals in recent years.
Creating Value
I think it's worth mentioning that while a TikTok deal might not necessarily seem like it makes sense, at least not in the traditional way we might look at an acquisition like this, there's no question there's value to Microsoft. The tech giant has tried for years to come up with an answer to Facebook's dominance in social media, with little to show. TikTok could very well provide Microsoft with exactly what it needs to jump-start those efforts.
Finally, consider that Microsoft's market cap rose $90 billion between its close on Friday and when it announced that it planned to continue its pursuit on Monday. Even if Microsoft pays a premium for TikTok, say $30 billion, it covered that and more just by announcing that Nadella had met with President Trump and planned to continue negotiating. That's taking the art of the deal to an entirely new level.
Aug 6, 2020