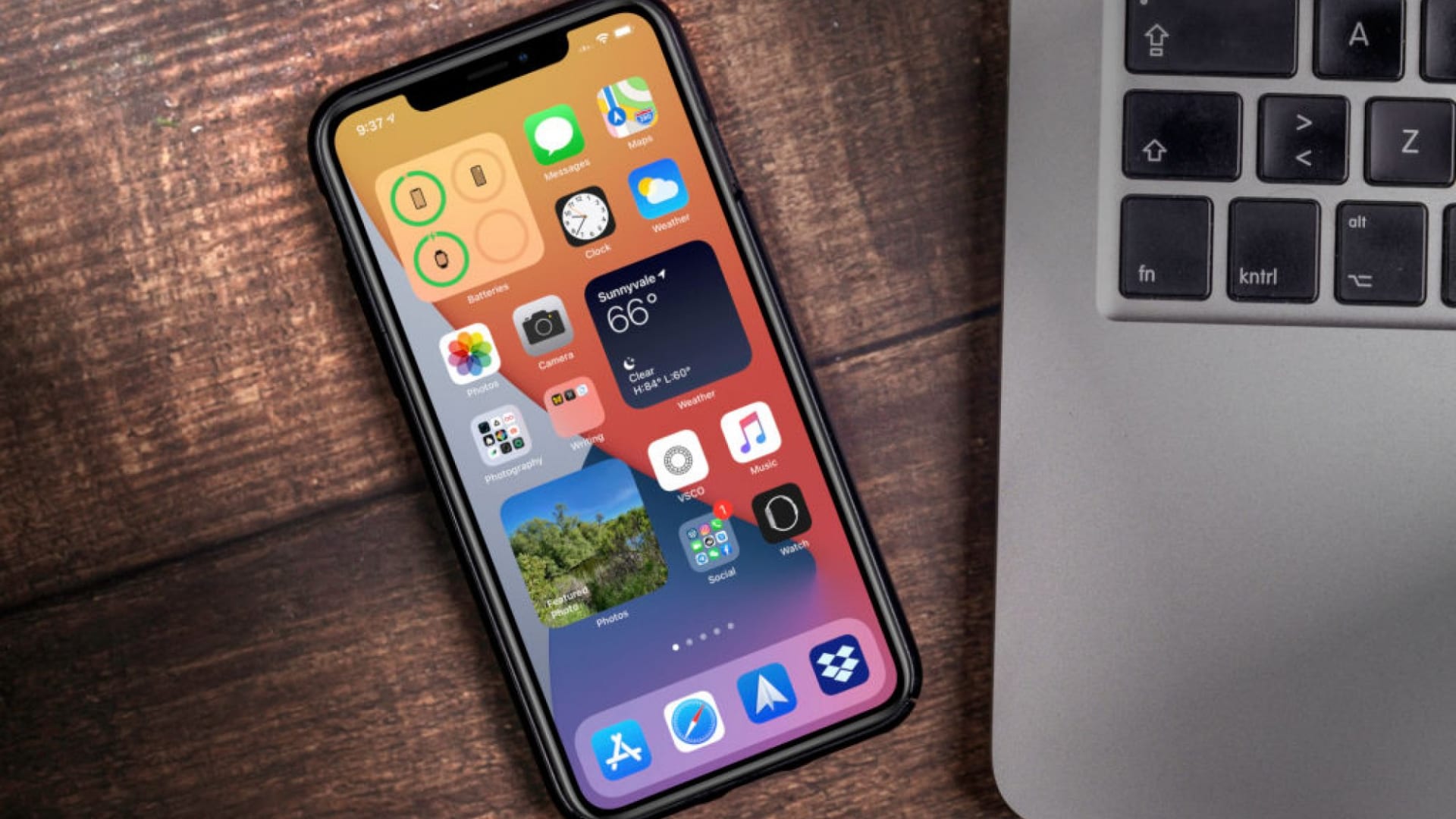 The iPhone really is an incredible tool for staying productive. Not only does it allow us to stay connected to the people who are important to us, but the ecosystem of apps available on iOS has a solution for almost every productivity problem.
Of course, having access to over a million apps means that many of us have far too many of them on our phones, and it can be hard to keep them organized. Thankfully, there are a few simple things you can do to organize your apps and be more productive with your iPhone.
Here are five tips that will help you better organize the apps on your iPhone:
1. Clean Up Your Home Screen
The first screen on your iPhone is probably the most valuable digital real estate in your life. Mentally, your home screen should be set up so that not only is everything easy to find, but also it's organized in a way that doesn't stress you out every time you look at it. One way to do that is to simply have fewer apps cluttering that first page.
On it should be only the apps you use every single day. Mine includes a handful of apps and a couple of widget collections (more on that in a minute). I specifically don't use folders on the first page because it simply adds a layer of complexity that I just don't want or need every time I unlock my iPhone.
My rule is this. I only keep apps on my home screen if I use them every day. Anything I use regularly, say every week, is on the second screen. If I use it less often than that, it goes in the App Library. I do use a few folders, but I highly recommend you get rid of all folders first, and then only carefully add apps back once you have a good feel for what you actually want to have available.
2. Send Everything Else to the App Library
One of the iOS 14 features that can really help you stay organized is the App Library. By default, every app appears in the App Library. That means you can remove them from your home screen but still have them on your device. Then, if you need them, you can still access them by swiping through all of your screens to the App Library.
To send an app to the App Library, simply long-press on it, and then tap the minus icon, which will bring up a menu. Selecting "Remove App" will then give you options. You can delete the app, or select "Remove From Home Screen," which will send it to the App Library.
Pro Tip: I don't love the way the App Library automatically organizes apps into categories Apple selects. Instead, if you tap in the search bar at the top of the library, it will show you an alphabetical list of apps on your device--which is a much faster way for me to get to what I'm looking for, instead of trying to guess which group Apple picked for my banking app.
3. Use Search
While the App Library is a useful place to keep apps that you need occasionally, it's not always the best tool for finding apps. Instead, it's usually quicker to just pull down from the top of the screen and type what you're looking for into the search bar. Siri will also suggest apps here, even before you start typing, and I find it actually does a pretty good job of anticipating what I might want, saving me even more time.
4. Use Widgets
With iOS 14 came one of the best ways to organize the information on your iPhone--widgets. Seriously, they are super useful at doing two things--eliminating the number of apps on your home screen, but also providing you with the information you actually need without your even having to load an app.
Since you can group multiple widgets into a stack on your home screen, you can pack a lot into a small space without it feeling cluttered. In fact, not only does this help break up the grid--which is a bigger benefit than you might think--it also gives you quick access to the information you use on a regular basis.
5. Hide Pages
Most people have far too many pages of apps. One of the first things I recommend is that you minimize the number of home screen pages you have on your device. Just because you have apps on your device, it doesn't mean that you need page after page of apps.
Most of your apps shouldn't be on pages at all--they should just live in the App Library. I try to keep my iPhone to two pages of apps, though I usually have a third that has any apps I'm testing.
That said, iOS 14 makes it easy to simply hide pages of apps that you don't need all the time. I actually love this feature. If you have a collection of apps that you use together, but don't need all the time, put them on a home screen together, and then hide the entire page. I do this with traveling apps, and only have the page enabled when I'm actually traveling.
To hide pages, long-press on the home screen to enter "jiggly mode" (yes, that's really what it's called). Then, tap the page counter at the bottom, just above the dock. That will allow you to hide or enable any of your app pages.
Bonus: Keep Fewer Apps
By the way, you know how I mentioned that anything I use less than every week goes in the App Library. Every so often, I look at the list, and if I haven't used something in the past six months, I remove it from my iPhone completely. What's the point of keeping it around. I can always re-download it in the future if I need to.
Sure, the storage on my iPhone can handle far more apps than I use, but there's a mental cost to keeping them around. For that reason alone, this might be the most important tip for keeping your apps organized--keep fewer apps.
Mar 19, 2021