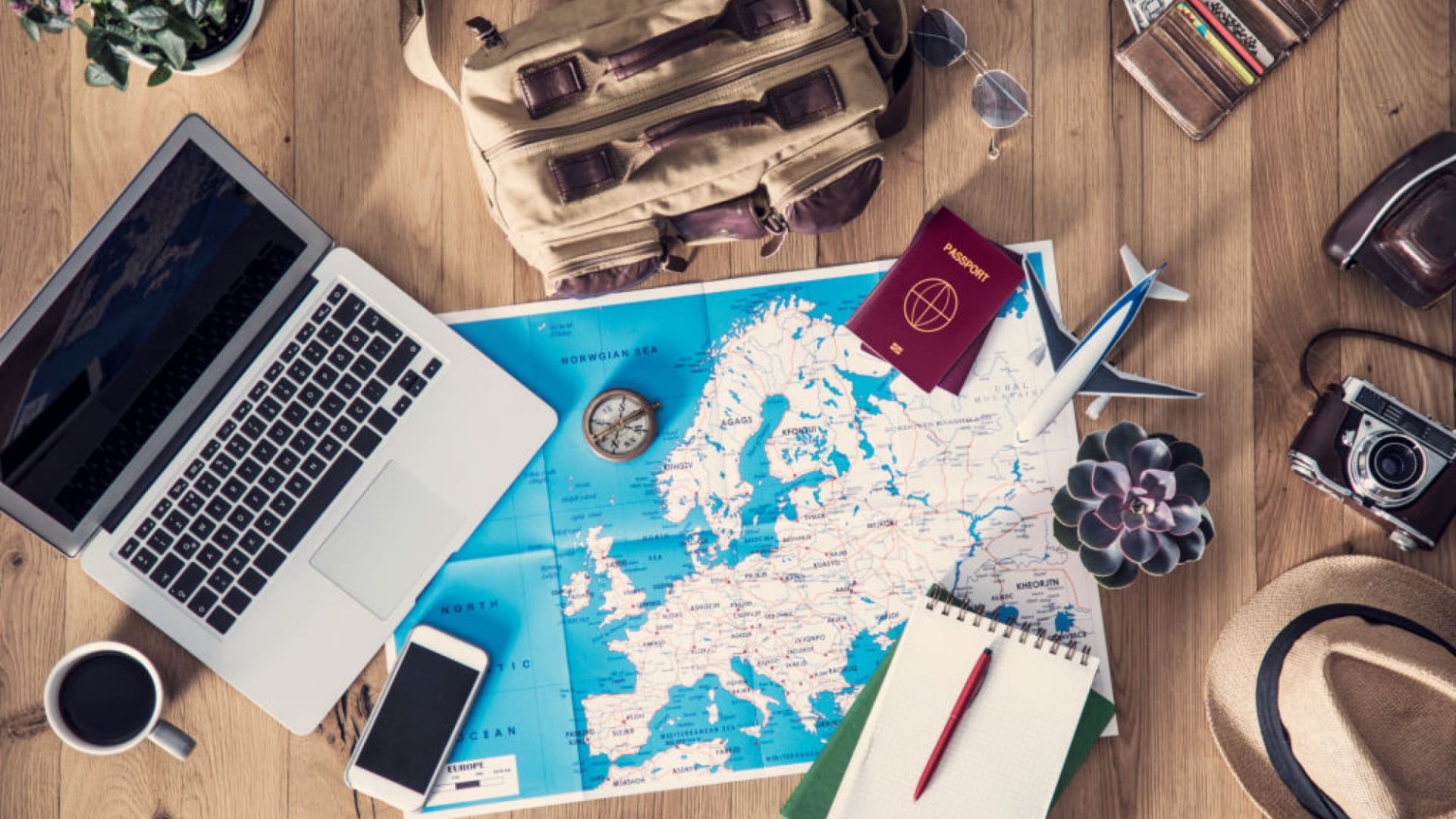 As it looks more and more like the worst of the pandemic is behind us (at least for now), people are beginning to travel far more than at any time in the past two years. That's especially true for work-related travel. If you're someone who finds themself traveling for work, you know how important it is to have the right gear and accessories with you.
Here's a list of the nine travel essentials you shouldn't leave home without:
1. Flighty App
If you find yourself spending a lot of time traveling on airplanes, Flighty is probably the most helpful app for tracking flights on the iPhone. It syncs with TripIt, making it easy to automatically import your flights, and will give you gate information, along with alerts about changes. Often, I find it notifies me of changes or delays before even the airline app.
Flighty also has a fun Flight Log that shows you all of your flights, and the total distance you've traveled. The app is free to download, but the Pro version includes push notifications, automatic sync, and early notification of delays.
2. MagSafe Duo Charger
To be completely fair, Apple's MagSafe Duo Charger doesn't exactly wow you at first glance. For $129, you might expect something that feels a little, well, nicer. Still, if you're an iPhone 12 or iPhone 13 user, and you wear an Apple Watch, there isn't a more convenient way to charge both on the go. I'm especially a fan of the way it folds up nicely and doesn't take up a lot of space in your bag.
3. Peak Design 35L Travel Duffel
This duffel has plenty of space for a few days' worth of clothes, along with the rest of your gear. Peak Design also makes organizer cubes to make it easy (and safe) to travel with camera gear or other gadgets. Outside pockets make it easy to quickly access things like your phone, passport, or wallet. Best of all, it's sized to fit in the overhead compartment of almost any commercial airplane. It's available from Peak Design's website for $129.95.
4. AllBirds Shoes
If you travel a lot, you know that comfortable, lightweight shoes are absolutely an essential. Allbirds claims to make "the world's most comfortable shoes," and after wearing them on a dozen trips in the past few months, I would agree.
The best part is that they still look great, so they fit in with just about any outfit. They have a variety of styles and colors, starting at $95.
5. MagSafe Battery Pack
The same as for a lot of Apple's products, you can make the case that the MagSafe Battery Pack is a bit overpriced at $99. Still, if what you need is a convenient way to extend the battery life of your iPhone, it doesn't get much better than this. Even if you don't have a MagSafe compatible iPhone, it doubles as an ordinary wireless charger. Apple even made it so that your iPhone can send charge to the battery pack while it's plugged in.
6. Nimalist AirTag Wallet
AirTags are pretty handy for keeping track of things like your keys, luggage, or anything else you find yourself misplacing on a regular basis. If that happens to include your wallet, Nimalist makes a slim wallet that allows you to insert an AirTag on the outside.
The leather version is regularly $79.95, meaning it's not cheap, but it's definitely the most convenient way to make sure you can always find your wallet on the road.
7. Anker PowerPort III 65W Charger
This compact charger gives you 65W of charging power--enough to power most laptops you'd want to take with you on the road. It includes two USB-C ports and a single USB-A port, allowing you to charge up to three devices at a time. At $65.99, it's also a pretty affordable way to keep your devices charged on the go.
8. Waterfield Padded Gear Pouch
Based in San Francisco, Waterfield is known for making high-quality bags, right here in the United States. I've used several of the company's products, and my favorite is the Padded Gear Pouch. It's perfect for keeping all of your cables, chargers, and adapters organized, making sure you always have what you need for all of your devices while traveling. The Padded Gear Pouch starts at $69.
9. iPad mini
The 2021 iPad mini is one of the best devices for traveling. It's small enough to throw in any bag, while being the perfect size for reading or watching a streaming movie on a plane. It also happens to be powerful enough for just about any task you might have.
Apple updated the design last year, bringing Touch ID to the power button, and giving it compatibility with the second generation Apple Pencil. The iPad mini starts at $499, though I recommend getting the model with 256GB of storage, which starts at $649.

Mar 31, 2022