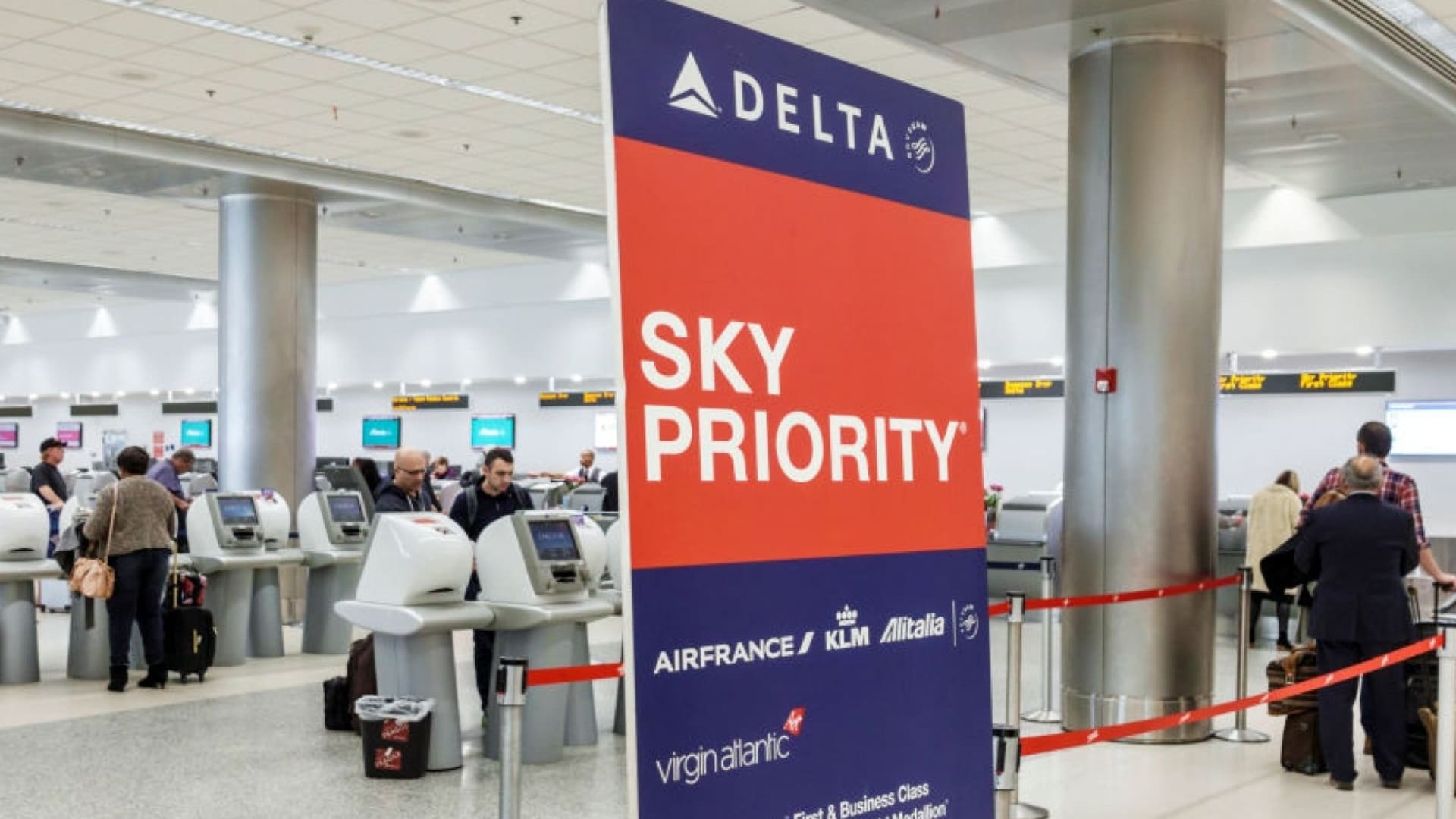 If you travel much, you know how valuable it can be to earn status on your airline of choice. It isn't just about free upgrades, though those are certainly nice. Perks like being able to check a bag for free, priority lines at the counter and security, and boarding the plane early can all help make frequent travel a little less stressful.
Of course, over the last year, most people haven't been traveling on a regular basis. For many, the idea of climbing onboard a metal tube with a few hundred strangers and being confined to tight quarters for hours during a pandemic is terrifying.
While the middle seat restriction is about to end, the company has done something that its most loyal customers are sure to appreciate. Starting April 1, Delta says it will give travelers up to 75 percent more of what it calls Medallion Qualifying Miles (MQMs). Those are the miles -- separate from those you redeem for travel -- that you earn towards the various status levels in Delta's frequent flyer program, SkyMiles.
That's remarkable on its own, but the company didn't stop there. It's also awarding those MQMs even on flights you fly on award tickets. That means when you cash in frequent flyer miles for a ticket, you'll still earn credit towards elite status. Delta claims it's a "first-ever for the industry."
Almost every airline has a frequent flyer program. Delta started its SkyMiles program 30 years ago. I've been traveling regularly for more than a decade, and this is the first time I can remember that an airline has ever given you credit toward elite status when you fly on a ticket you paid for with miles.
In fact, over the past few years, airlines have made it harder than ever to earn status through changes such as tying it to spending a certain amount of money, or raising the number of miles you need, or diluting the benefits you receive at each tier. This move by Delta is the complete opposite -- it's being generous towards its most loyal customers.
According to Dwight James, Delta's SVP of customer engagement and loyalty, that's exactly the point:
Our customers supported us through the most difficult year in our history, and as we welcome them back, we want to help their travel count for even more. We sincerely appreciate how much our customers value their Status, and these industry-leading offers will ensure Medallion Members can continue to enjoy those benefits for flights now and in the future.
Here's the thing -- I think this is brilliant, and it has nothing to do with frequent flyer miles or elite status. It's been a challenging year for everyone, and your customers are no exception. Regardless of what type of business you run, the people you serve have been juggling working from home, virtual school, missed birthday parties, toilet paper shortages, delayed vacations, and the general anxiety that comes from trying to avoid getting sick during a global pandemic.
To the extent that you're able, find a way to show them some appreciation. They are, after all, the reason you do what you do. More importantly, they stuck with you. After the year we've all had, you'll find a little generosity goes a long way.
Apr 10, 2021