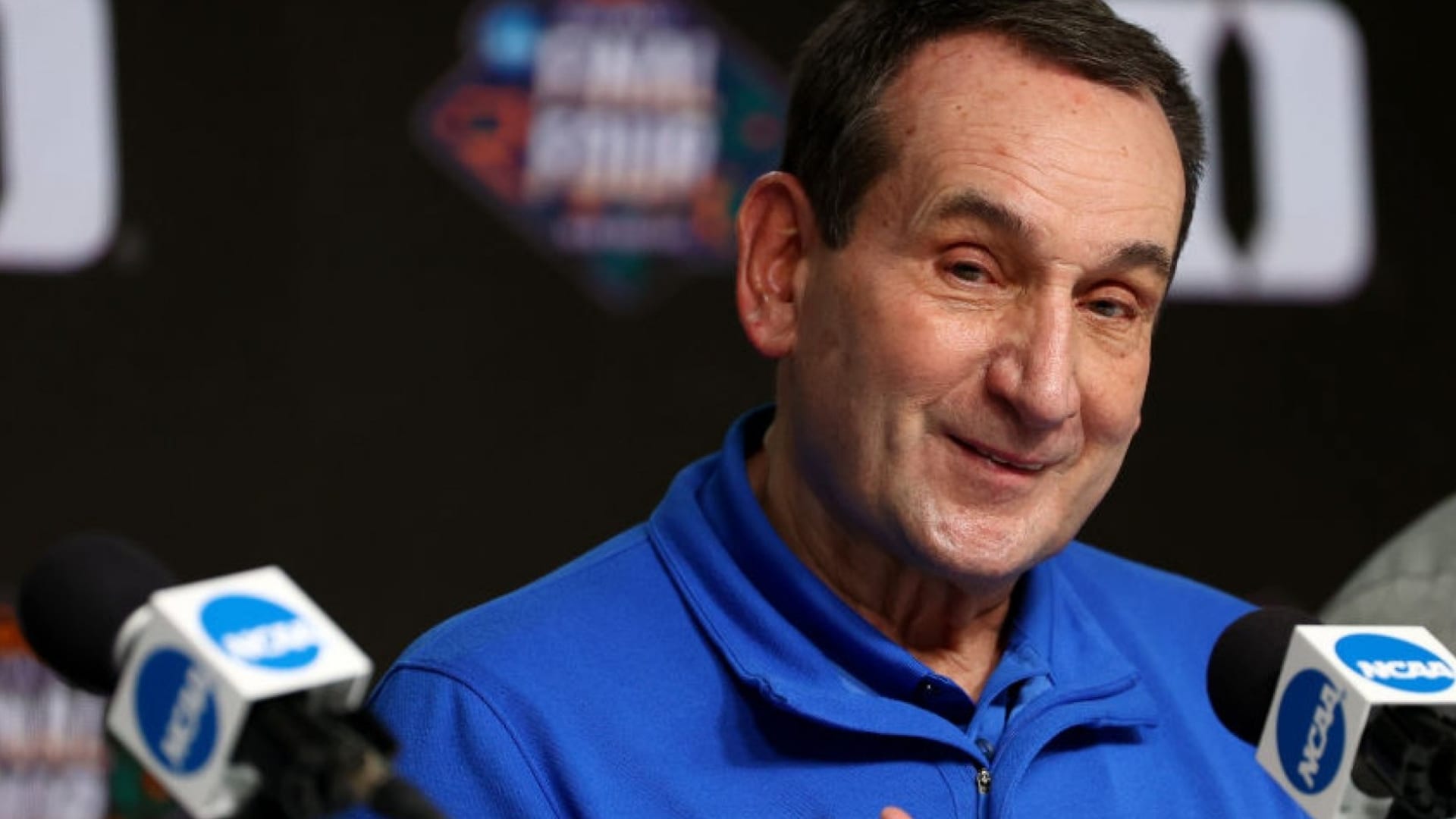 Few things in life are able to live up to the hype. Most things are far more disappointing in person. On the other hand, there are some things that exceed our highest expectations. The game last night between Duke and North Carolina is one of them, even if the story should have ended much differently.
It included a legendary coach at the end of his career, in his last Final Four game against his team's biggest rival. Duke versus North Carolina for the first time ever in the NCAA tournament, this time for a chance at the National Championship game.
To take nothing away from the way North Carolina played, Duke wasn't supposed to lose this game. At least, not if you believe that every story should end with the most fairy-tale of endings. Duke was supposed to win, and then defeat Kansas on Monday night to send coach Mike Krzyzewski out with another national championship to go with the five he's already won.
Instead, coach Krzyzewski's team didn't win. North Carolina beat Duke 81-77 in one of the most exciting Final Four games of all time. It's hard to imagine a more heartbreaking way to end a career -- against your most bitter rival on the biggest stage.
You might think, in a moment like that, Coach K would be reflecting on how the story of his career didn't end the way it should have ended. That's a fair assumption -- it's probably how most of us would handle the situation. You would, however, be wrong.
"It's not about me, especially right now," Krzyzewski said. "As a coach, I'm just concerned about these guys."
That second sentence is really quite something. With those nine words, Krzyzewski revealed a powerful truth about leadership. Great leaders, it turns out, aren't worried about their own narrative. They're worried about their team.
First, and foremost. Krzyzewski is a leader. That's the role of a coach, for sure. And there's no doubt that Krzyzewski was a great basketball coach. His record in that regard is second to none. No coach has had more success over the past four decades than he has had. More impressive, however, is his success as a leader of young men.
That's not surprising from the West Point graduate who served as an officer in the U.S. Army before his coaching career. It is, however, something more leaders should consider. You are a steward of the people you lead. That means you are accountable for how you lead, and who they become.
There's another aspect to Krzyzewski's comments that is worth mentioning. Add to that the fact that many of "these guys" were on a mission to send their legendary coach out with another national championship -- not to mention one of their own. That didn't happen, which can feel like a major letdown. As a leader, you share every success and own every letdown.
"I'll be fine," Krzyzewski said. "I've been blessed to be in the arena. And when you're in the arena, you're either going to come out feeling great or you're going to feel agony, but you always will feel great about being in the arena. And I'm sure that's the thing, when I look back, that I'll miss. I won't be in the arena anymore. But, damn, I was in the arena for a long time. And these kids made my last time in the arena an amazing one."
Even in a loss, Krzyzewski lifted up his team. Even if the story didn't end the way it should have, it really was amazing. Nothing about the game was a disappointment, especially not the coach on the losing side. There may never be another coach like Coach K, but this world would be a far better place if there were a few more leaders like him.
Apr 3, 2022