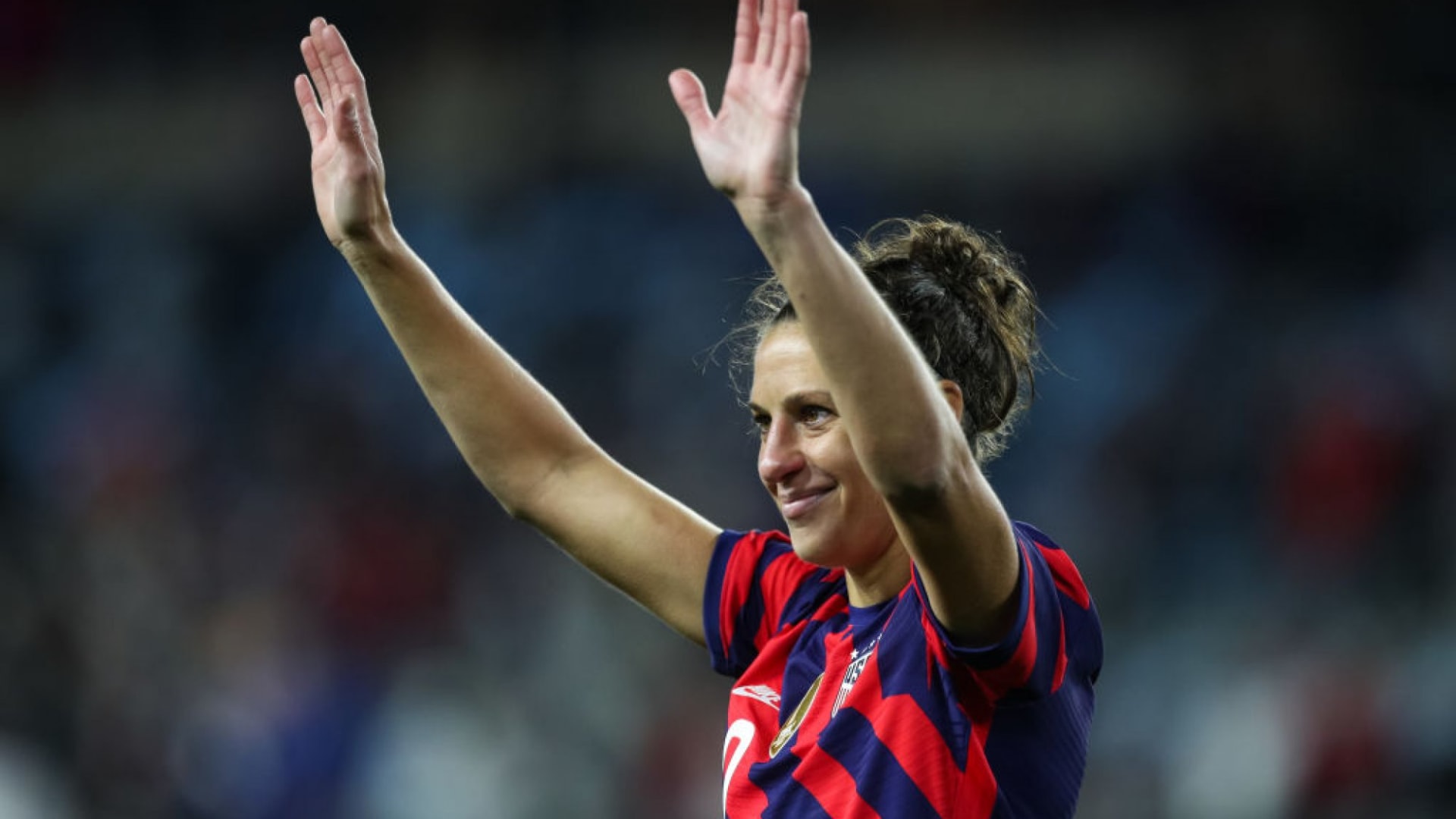 Carli Lloyd is arguably one of the most accomplished soccer players of all time. As a fixture on the U.S. Women's National Team for the past 17 years, she won two World Cup titles and three Olympic medals--two of them gold--and is a two-time FIFA player of the year. By the way, she scored the winning goals in both of those Olympic gold medal games.
She's also the only woman to record a hat trick in a World Cup final, which she did in 2015 against Japan in one of the most extraordinary 16 minutes ever to be played on a soccer pitch.
But Lloyd didn't start out as a star. In fact, for much of her career, she was overlooked and underestimated. Certainly, no one expected her to be a star, or that she would be the difference-maker on her sport's biggest stage. In a blog post published on the Players' Tribune, Lloyd wrote that she was "never meant for greatness, in the eyes of a lot of people."
Lloyd lists many of the things she was told: that she would never be a star--and was destined to be a role player. That's the nicer of the things she heard. The fact that she accomplished it anyway should be an inspiration to anyone. Here's how she described her big break:
The only reason that my journey turned out the way it did was because of an injury. Shannon Boxx went down 16 minutes into the first match at the Olympics against France, and Pia called me off the bench. I didn't even have a second to warm up. I had to seize the opportunity. This was my moment. This was my turning point. I never looked back from that point on.
I think that Lloyd understates the cause of her success. The only reason her career turned out the way it did was that when she was given the opportunity, she had put in the hard work was able to seize it. Yes, she caught a break, but she was prepared.
That's an important part of the story that shouldn't be overlooked. It's easy to look at people who have been successful and downplay it as the result of having been lucky. Luck almost always plays a role, but the difference is that Lloyd's preparation for stepping on that stage started a lot earlier.
What's even more interesting, however, is what drove her to that point.
"I actually keep a list of these little digs in the Notes app on my phone," Lloyd wrote. "It's a long one. In my 17 years playing this beautiful game at the professional level, I've heard so many ugly things."
I don't know whether I recommend keeping a list of negative things people say to you, but I suspect you can probably relate to being doubted or overlooked. It's a pretty common experience to try hard at something only to hear criticism. Sure, sometimes that criticism is valid and important. Other times, it's dismissive and hurtful. The problem is that too often, you hear the judgment, and often it's allowed to define you.
Lloyd chose to use it to fuel her.
Last week, my oldest daughter and I flew to Minneapolis to watch Lloyd walk onto a soccer field for her final game wearing the USWNT jersey. Neither of us had ever been to an international soccer game before, and seeing Carli Lloyd's last game seemed like as good a reason as any to attend our first.
I wanted my daughter, who plays club soccer, to have the chance to see one of her heroes play for the last time ever. The trip took less than 24 hours, but the lesson will hopefully last longer: that you don't have to let the negative noise define you. Instead--like Lloyd--you can use it as motivation to prove them wrong. That's the ultimate reward for your hard work.
Oct 31, 2021